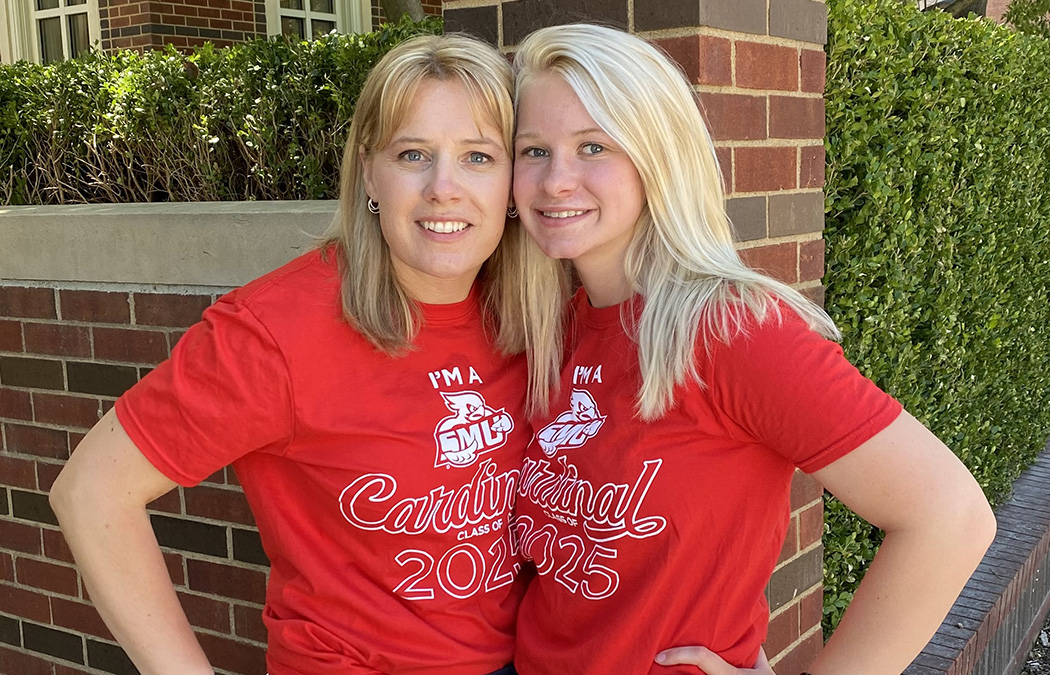 Sonya and Samantha Ganther will soon share more than family ties. This fall, the mother-daughter duo is set to begin programs at Saint Mary's University.
Samantha will start as a first-year student at the Winona Campus, while Sonya will be pursuing an M.A. in Human Resource Management online.
After graduating early from high school and working as a paraprofessional in an elementary school, Samantha is considering majoring in elementary education or psychology. Coming from Holmen, Wis., Samantha partly chose Saint Mary's because of its close location.
"For me, it was the campus and the environment in Winona," Samantha said. "And I wanted to get away from home a little bit, but not too far."
For Sonya, who works in human resources for the Onalaska, Wis., school district, there were multiple reasons to pick Saint Mary's.
"For me, it was looking at a Master's in Human Resources versus an MBA, and Saint Mary's had that option," she said.
Since Sonya plans to work full time while attending school, she said the opportunity for online learning was also critical.
Samantha had committed to Saint Mary's long before her mother considered attending the university for a master's degree program.
"It wasn't until a few months ago that I was looking at doing a master's program, so I began looking at other universities, and SMU wasn't even on my radar until I saw they had the HR program," she said. "After I was going through the process, I'm like, 'Wow, this could actually happen.' And Sam wasn't a part of that process, but I hope she's excited for it." Samantha replied, "I am."
While the two won't be sharing a campus or a classroom, they do plan to share resources and their experiences. Sonya said helping her daughter with the application process made it easy when it was her turn to apply to school. Samantha has also helped show her mom some of the technology they will be using this fall.
"I don't want to be a helicopter parent ever, but if we end up having to have some of the same resources … I can rely on her for some assistance as well," Sonya said.
Samantha and Sonya see sharing the same school as a way to stay connected after Samantha moves to Winona.
"I will be able to be in more contact with her, and I feel like I won't come home a lot, but I'll come home to help her out and have her help me," Samantha said.
Her mom added, "Sam and I are very close. I don't think a lot of mothers and daughters are maybe as close as Sam and I are, so I think this might actually make us closer and stay connected."
The two have plenty to look forward to heading into the fall. Samantha says she is eager to meet new people and experience life on campus, while Sonya is ready to network with others in the human resource field and gain new insights.
While the two expect to share school resources, they laughed, saying they will also share all of their Cardinals gear.