As part of Saint Mary's University's ongoing work in character education and virtue formation, we welcome our next guest speaker, Julie Nagashima, Ph.D., to present "Faculty Perceptions of University Character Education" Wednesday, Nov. 10, on our Twin Cities Campus.
The university is expanding the integration of character and virtue throughout the university with the goal to become known nationally as a leader in character education and virtue formation to better serve our community.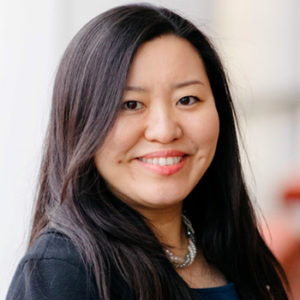 Nagashima believes that this initiative is especially important now. "Character and virtue are essential in today's climate where we see so much division and conflict," she said. "As human beings, we must learn how to live and learn from one another and this requires the cultivation of our inner selves."
She believes a great place to nourish and strengthen character is at the university setting. "I believe that the purposes of education must be to foster students' wisdom, character, and intellect and for each student to lead a flourishing life contributing to society," she said.
The public presentation, open to all faculty, staff, students, begins at 3 p.m. in Room 105 of Brother Louis Hall. Nagashima will also facilitate a seminar for faculty on the topic of an article that she co-authored with Norman Paul Gibbs titled "Sensegathering and iteration: the evolution of a character education framework in higher education," forthcoming in the Journal of Moral Education.
Nagashima is a visiting assistant professor of ethical leadership and the coordinator of the character education certificate program at North Central College. She graduated from University of Pittsburgh with a Ph.D. in Education. Her dissertation focused on relationships and their significance for fostering student agency. She began her educational career as an intern and program coordinator supporting programs including UNESCO associated schools project at University of Pittsburgh. Following her internship, she worked for a nonprofit organization as an educational program coordinator and developed mentoring programs for undergraduate and graduate students in the Pittsburgh area for six years. After graduating with her doctorate, Nagashima worked as a postdoctoral research associate for two years where she supported the research and development of character initiatives at Arizona State University.
For more information or questions about the event, contact cve@smumn.edu.