Have you played "Name that Spot" with the Career Services Office? Last week's spot featured the Page Theatre Auditorium!
Those guessing correctly were:
Faculty/Staff: Lauren Leighton, Caitilin McCoy, Judy Myers, Theresa Remick, Beth Seebach, Brother Robert Smith, and Laurie Ziliak.
Students: Jillian Alekna, Amy Bach, Jada Biermeier, Anna Dale, Megan Dienger, Elizabeth Duellman, Erin Grams, Sarah Hannan, Sarah Hardy, Bridgette Hegarty, Jennifer Honsa, Amanda Jaeger, Kati Keller, Mackenzie Kelly, Jacob Kramer, Maddy Long, Ryan Mann, Jordan Modjeski, Natasha Otto, Claire Patterson, Luke Puffer, Gabriel Rysavy, Catie Schlitz, Christopher Shepard, Ashley Streveler, Mak Taf, Michelle Tran, and Clarissa Van Dale.
And this week's winner is: Bridgette Hegarty, who will receive a $5 Caribou gift card.
Until next time … Can you name the on-campus location where this photo was taken?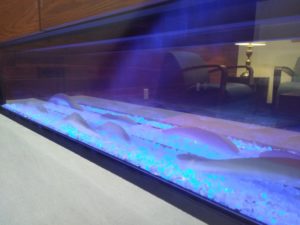 [photo credit: Sarah Phipps]
Submit your name that spot guess before Wednesday, April 1, at 4:30 p.m.
All who correctly name that spot will be identified, and one lucky winner will be drawn from the correct responses for a $5 Caribou gift card.
If you have any questions or would like more information, contact Mike Hagarty at mhagarty@smumn.edu.