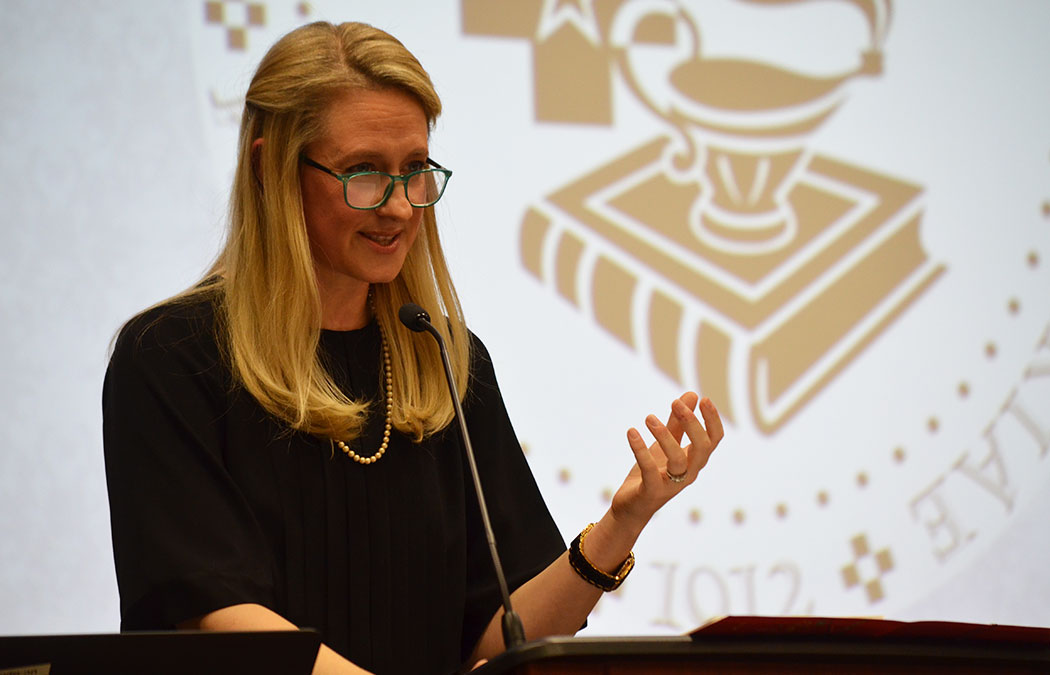 The public is invited to Saint Mary's Cardinal Virtue presentations, scheduled throughout the 2018-19 academic year. These speakers and topics were chosen to create thought-provoking dialogue as Saint Mary's cultivates in its learners virtues that will guide them throughout their educational journeys and as they enter the world as leaders in their professions and communities.
Dr. Eleonore Stump, Robert J. Henle Professor of Philosophy, Saint Louis University, will discuss Temperance and "Gifts/Fruits of the Holy Spirit" Thursday, April 25, at 7 p.m. on the Winona Campus. Visit smumn.edu/cardinalvirtuepresentations to get more information and see previous presentations.
Photo caption: Catherine Pakaluk, Ph.D., of The Catholic University of America, visited our Minneapolis Campus to speak on "Justice, Dynamism, and Social Order" in December 2018.