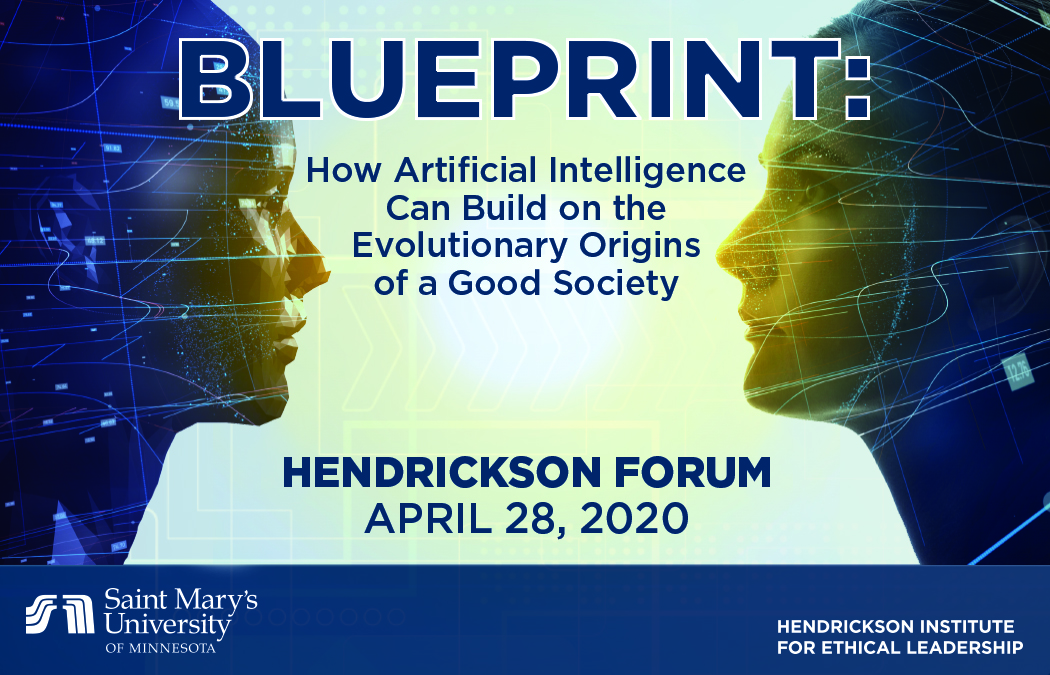 Saint Mary's University of Minnesota announced today that its 2020 Hendrickson Forum keynote speaker, Nicholas A. Christakis, M.D., Ph.D., M.P.H., director of Yale University's Human Nature Lab and co-director of the Yale Institute for Network Science, will address how certain kinds of social artificial intelligence (AI) might best be used to enhance our society.
The Tuesday, April 28, event, "Blueprint: How Artificial Intelligence Can Build on the Evolutionary Origins of a Good Society," is presented by Saint Mary's Hendrickson Institute for Ethical Leadership.
"At the Hendrickson Institute, we strive to empower leaders with tools to become creative, ethical, and globally oriented," said Brother Robert Smith, FSC, Ph.D., vice president of Special Initiatives and special advisor to the President, who leads the Hendrickson Forum. "With his far-reaching and ground-breaking work in the areas of social networks and biosocial science, Dr. Christakis is well-positioned to share first-hand insights on how humans evolve in response to technology."
Drawing on extensive research about the evolutionary origins of a good society, and based on his recent New York Times bestselling book, Blueprint: The Evolutionary Origins of a Good Society, Dr. Christakis will present some new work from his Human Nature Lab regarding the interactions between humans and AI and what the disruptive introduction of AI in our lives could mean for the future of human social behavior. Dr. Christakis will take audiences on a journey from the ancient origins of human society to the forefront of innovation.
About Dr. Christakis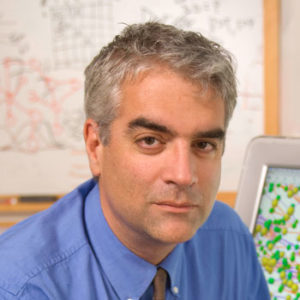 Named to TIME's "100 Most Influential People in the World" and to Foreign Policy's "Top 100 Global Thinkers," renowned physician and social scientist Nicholas A. Christakis, M.D., Ph.D., M.P.H., helps us more deeply — and optimistically — understand our society as well as our individual and collective behavior.
His current research is primarily focused on two topics: the social, mathematical, and biological rules governing how social networks form ("connection"), and the social and biological implications of how they operate to influence thoughts, feelings, and behaviors ("contagion"). His lab uses both observational and experimental methods to study these phenomena, exploiting techniques from sociology, computer science, biosocial science, demography, statistics, behavior genetics, evolutionary biology, epidemiology, and other fields.
The author of several books and more than 200 articles, Dr. Christakis was elected to the Institute of Medicine of the National Academy of Sciences in 2006 and was made a Fellow of the American Association for the Advancement of Science in 2010.
The Hendrickson Forum
Once a year, during the Hendrickson Forum, Saint Mary's brings an internationally recognized speaker to its Twin Cities Campus to engage Saint Mary's faculty, staff, and students, and the wider community in timely and important conversations.
This year's event will be held Tuesday, April 28, from 11:30 a.m. to 1:15 p.m., with check-in and networking beginning at 11 a.m. at the Saint Mary's University Center at 2540 Park Ave. in Minneapolis. The event is open to the public and general admission tickets are $50 per person, which includes lunch. Advance registration is required. More information and online registration is available at smumn.edu/hendricksonforum.
The program also includes a presentation of the Hendrickson Medal for Ethical Leadership. The recipient of that award, given by the Hendrickson Institute for Ethical Leadership, will be announced at a later date.
Dr. Christakis will join a distinguished roster of former speakers: the late Cokie Roberts, Zanny Minton-Beddoes, Jon Huntsman, Jr., James Stavridis, Sheila Bair, Ian Bremmer, John Micklethwait, and more. Focusing on issues ranging from global migration to microfinance, world-altering events to the new world order, the Hendrickson Forum is a venue for thought-provoking information and discussion.
About the Hendrickson Institute for Ethical Leadership
The Hendrickson Institute for Ethical Leadership is an educational enterprise of Saint Mary's University of Minnesota and serves as an educational and transformational resource to the community. Founded in 1994 and located in Minneapolis on the Twin Cities Campus of Saint Mary's University, the institute serves both current and emerging leaders. It is an academic resource for the university and the wider community, and a forum for exploration of ethical issues. As part of its mission, the institute provides programs that encourage and develop ethical, globally oriented leaders, offers integrative leadership models, promotes practical ethical principles, and infuses leaders with an appreciation of spirituality and free enterprise. For additional information, visit smumn.edu/HendricksonInstitute.