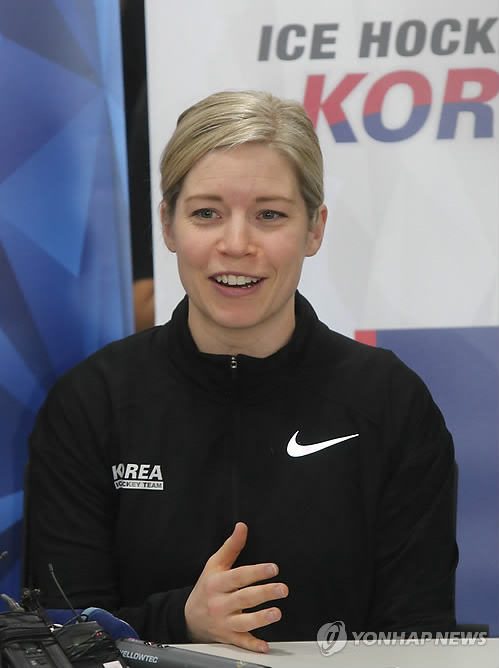 WINONA, Minn. — The credentials speak for themselves — two-time national high school champion; two-time NCAA Division I national champion; and head coach of the Unified Korean National Team at the 2018 PyeongChang Olympics.
And now, Sarah Murray can add one more title — Saint Mary's University of Minnesota head women's hockey coach.
Saint Mary's athletic director Brian Sisson announced today, June 5, that Murray would be the fifth head coach in the program's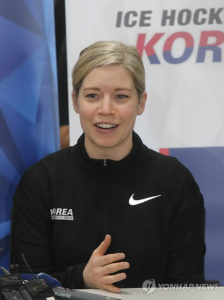 21-year history. "We are thrilled to announce Sarah Murray as the head coach of our women's hockey program," said Sisson. "Sarah's energy, passion, competitiveness, and desire to provide a transformational student-athlete experience to our Cardinal student-athletes is what stood out most throughout the process.
"Sarah is a dynamic individual who comes from a hockey family, and her hockey championship pedigree speaks for itself," Sisson added. "A product of Minnesota, her strong hockey connections in-state and within the hockey community at-large will benefit our program for years to come."
"I am very honored to accept the head coaching position at Saint Mary's University," Murray said. "I would like to thank athletic director Brian Sisson and the rest of the search committee for giving me this amazing opportunity. I am looking forward to getting to campus to start working with the talented group of student-athletes and the rest of the Saint Mary's staff."
Prior to jumping into the coaching realm, Murray put together a rather impressive résumé as a player, picking up back-to-back national titles while playing for Shattuck-St. Mary's, and adding a pair of NCAA Division I national championships as a member of the UM-Duluth women's hockey program. A four-time WCHA All-Academic Team selection, Murray went on to play professionally in Switzerland, before taking over as the head coach of the South Korean National Team.
"Sarah's character and her vast cultural experiences — combined with being a great communicator and owner of incredible knowledge of the game — make this an exciting time for Cardinal women's hockey," said Sisson.
What they are saying about Sarah Murray:
"Sarah is an impressive young woman with diverse coaching experience, including a year as an Olympic head coach in 2018. We are excited and proud to see another UM-Duluth Bulldog enter the college coaching ranks." — Maura Crowell, Head Coach, UM-Duluth women's hockey
"Sarah Murray embodies an excellent combination of hockey pedigree, acumen, and experience. She's an extremely competitive person who won as a player and has built teams as a coach through hard work, attention to detail and an understanding of the team culture necessary for success." — Gordon Stafford, Head Coach and Director of Girls' Hockey, Shattuck St. Mary's
"Sarah has the ability to take the Cardinal women's hockey program to the next level. She has a deep knowledge of the game, combined with a tireless work ethic, and will build a winning culture for the program. As a player, she had an extremely high hockey IQ and I have seen her carry that over to her coaching career. I am extremely confident that her student-athletes will benefit in multiple ways by having her lead and develop them individually and collectively over their career at Saint Mary's University." — Jackie MacMillan, Head Coach, St. Scholastica women's hockey
"Saint Mary's is in good hands with Sarah being the new head coach. She will lead with her professionalism, experience, ability to overcome adversity, and her positive energy. Sarah should have instant respect having coached the unified Korean National Team in the Olympics. Her character will continue to earn that respect from the players, the university, and the community. I wish Sarah and Saint Mary's all the best in the future." — Jim Paek, Korean National Team Program Director and former NHL player