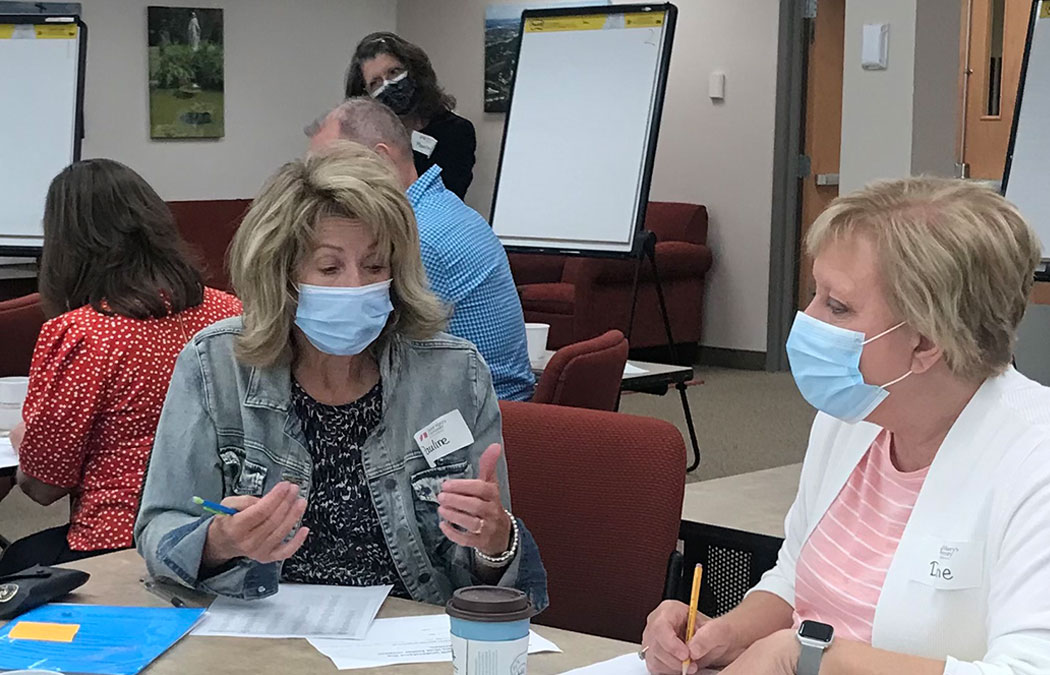 As a Lasallian Catholic institution, empowering our students to live ethical lives has always been at the core of our work at Saint Mary's University of Minnesota. Thanks to resources made possible through the Kern Family Foundation, we are able to renew and invigorate our focus. We believe this commitment to character and virtue education will distinguish Saint Mary's School of Education from other institutions.
A critical aspect of this work includes the university's commitment to enhancing the university's already highly regarded Education Specialist (Ed.S.) in Educational Administration program in the school of education. The grant commitments include a revision of the curriculum as well as creating formative opportunities for students and professional development for instructors. This speaks to Saint Mary's belief that education is moral work and educational leadership is a moral profession.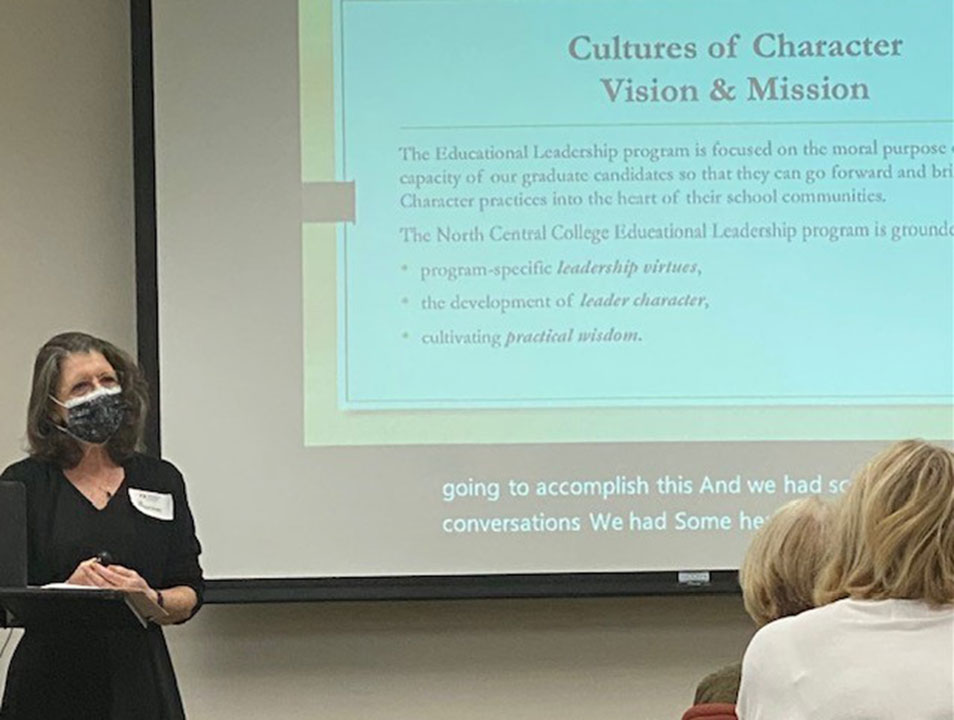 The university has prioritized programming focused on character and virtue education, which has been made possible by the Kern Family Foundation. This includes Saint Mary's inaugural Summer Institute for students in the Ed.S. program. Held last June, the event drew 70 people and featured speakers and formation activities aimed to equip participants to become leaders of character and lead schools of character. More recent programming included a workshop for faculty and advisers in the Ed.S. program that was facilitated by Maureen Spelman, Ph.D., this past weekend. Dr. Spelman currently serves as a visiting professor in the North Central College Educational Leadership program as well as the coordinator for character initiatives related to the Kern Family Foundation Grant. A lifelong educator and educational administrator, Dr. Spelman's service and research agenda examines effective teacher preparation programs, recent trends in professional development practices, data driven interventions and instruction, and most recently the impact of character interventions on the development of educational leaders.
Saint Mary's has also made it a priority to build a faculty of character that emphasizes the development of the whole student. As a way to make this possible, the university launched faculty learning communities that focus on the understanding and appreciation of character and virtue education. Saint Mary's has now held two successful faculty learning community seminars during the fall 2020 and spring 2021 semesters. Over 25 faculty members and academic leaders from across the university community have participated. As a part of the seminars, faculty and staff members met bi-weekly throughout the semester to take part in reading, discussion, and reflection focused on character and virtue education. The third seminar is now underway this fall semester.
Later this fall, faculty, staff, students, as well as the greater public, will have several opportunities to learn about character and virtue education at Saint Mary's:
To learn more about this initiative, visit character.smumn.edu.