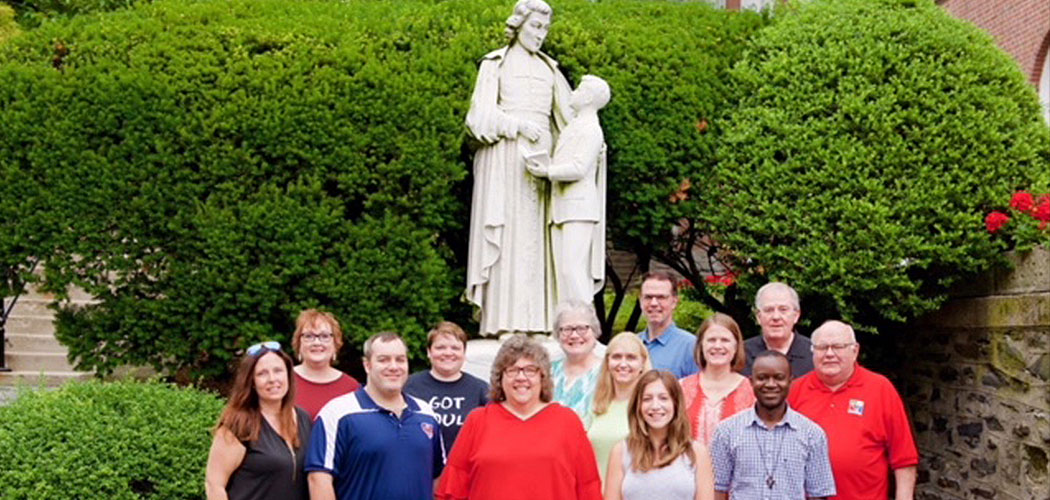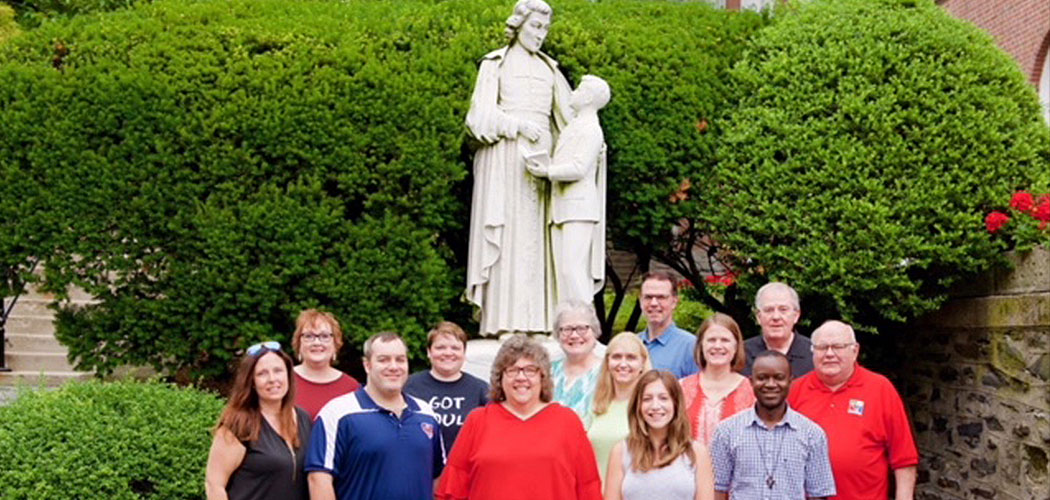 Faculty and staff are participating in education and formation opportunities this summer to deepen their understanding of the university's mission and Lasallian charism.
From June 24–July 7 at Manhattan College in Riverdale, N.Y., 11 Saint Mary's faculty and staff attended the Buttimer Institute of Lasallian Studies, a three-year residential course of study that meets for two weeks each summer. This intensive formation and education program studies the life, work, and spirituality of Saint John Baptist de La Salle and the origins of the Lasallian educational mission. Participants included Molly Bigelow, Rochester Center – enrollment counselor; Colleen Dunne, director of Campus Ministry; Crystal Carlson, assistant professor, Psychology; Dave Miliotis, director of Human Resources; Brother Guillaume Yame, student, M.A. in Teaching and M.A. in Lasallian Leadership; Cheryl Cox, Apple Valley Center – coordinator and transfer counselor; Susan Jarosak, assistant dean, Public Health; Michael Ostman, director of Student Activities; Cindy Kronebusch, GSOE – assistant program director, M.A. in Literacy; Audrey Kintzi, vice president, Development and Alumni Relations; and Shannon Cisewski associate director and assistant professor – Ed.D. in Leadership. Brother William Mann, president emeritus, was a Buttimer instructor, and Brother Francis Carr, director for mission at Saint Mary's Press, was the Buttimer program director.  
From July 9–13 at Lewis University in Romeoville, Ill., two Saint Mary's faculty and staff are participating in the Brother John Johnston Institute of Contemporary Lasallian Practice, a formation program that focuses on our heritage in light of contemporary realities. The two-year regional formation program deepens participants' understanding of De La Salle's story and vision, Lasallian pedagogy, the Lasallian promotion of justice, and Lasallian spirituality while utilizing contemporary texts to inform and influence current and future Lasallian practice. The institute is named for Brother John Johnston, a Saint Mary's undergraduate and graduate alumnus and former Superior General of the De La Salle Christian Brothers. Attending from Saint Mary's are Megan Sadowski, director of donor relations, Development and Alumni Relations, and Christopher Jordan, assistant professor, Chemistry.