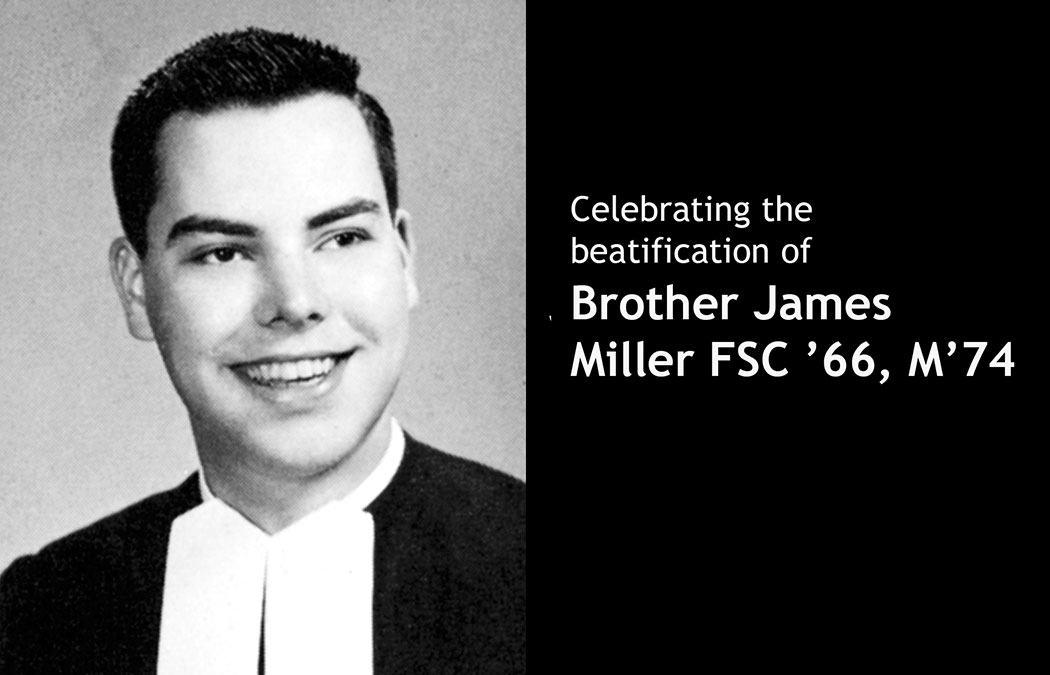 WINONA, Minn. — Pope Francis has recognized the martyrdom of Saint Mary's University of Minnesota alumnus Brother James Miller, FSC. The Vatican announced Thursday, Nov. 8, that Pope Francis approved a decree recognizing Brother James died as a martyr on Feb. 13, 1982, in Huehuetenango, Guatemala.
While repairing a wall at the school where he worked, Brother James (also known as Brother Santiago) was approached by three men, who shot and killed him. He died instantly. It is suspected that Brother James was killed because he and the other Brothers fought to keep their young students from being forced into the military.
A native of Stevens Point, Wis., Brother James received his undergraduate degree in 1966 and his graduate degree in 1974 from Saint Mary's. He taught at Cretin High School, now Cretin-Derham Hall, in Saint Paul, Minn., for several years before going to Nicaragua and eventually Guatemala, where he taught job and leadership skills to the young indigenous people.
Brother James will be the first De La Salle Christian Brother from the United States to be beatified. The cause of beatification was undertaken by the Diocese of Huehuetenango, Guatemala, and received the Decree of Validity in Rome in 2010 when Brother James was designated a Servant of God and a martyr for the faith.
The recognition of the martyrdom of Brother James clears the way for his beatification; the date and location of the beatification ceremony were not immediately announced. As a martyr, Brother James must have one miracle attributed to him posthumously to reach the next and final step toward official sainthood, which is canonization.
Father James P. Burns, IVD, Ph.D., president of Saint Mary's said, "Though we continue to mourn his death, we honor his life and celebrate his mission to improve the lives of so many. The Saint Mary's community and the De La Salle Christian Brother community unite in celebration as one of our very own will be recognized in this way for his life of devoted and inspirational service, especially to the poor and marginalized."
For more information about Brother James and the process of canonization, visit Christian Brothers of the Midwest or National Catholic Reporter.