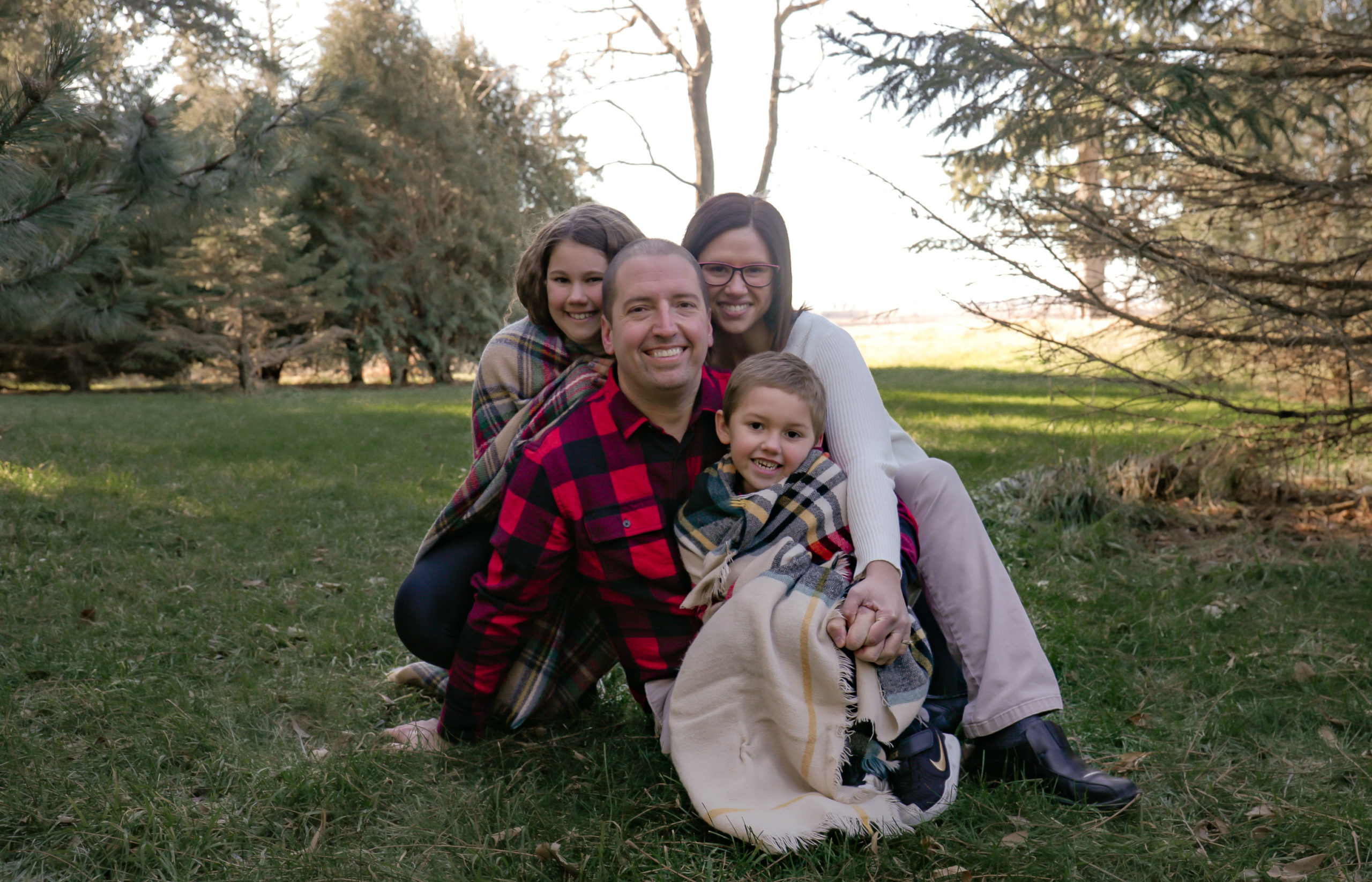 Tara Dicus M'20 always knew she wanted to get her master's degree. She was just waiting for the right time. When her son turned four and her daughter was in second grade, she found it.
In 2018, Dicus was working as a marketing liaison for North Shore Healthcare, based out of Rochester, when she began investigating programs and universities. Knowing that she wanted to stay at home with her son, she sought out online programs that would help her advance in her career.
After searching the website of the Minnesota Board of Examiners for Nursing Home Administrators, Dicus discovered the ideal way to achieve an academic pathway that would be flexible enough for her homelife situation: the Master of Arts in Health and Human Services Administration (HHSA) online program at Saint Mary's University of Minnesota.
By the fall of 2019, she was beginning a six-month practicum as an administrative intern at what is now her current employer, Green Prairie Rehabilitation and Assisted Living in Plainview, Minn. Though she didn't know it at the time, she was shadowing her soon-to-be predecessor.
In 2020, she earned her degree and passed licensure tests for being an assisted living director and a nursing home director. Soon after, she was hired as a campus administrator at Green Prairie — in the midst of the COVID-19 pandemic.
"Every week for 12 months, give or take, everything changed," Dicus said about being a part of the center's leadership team and adjusting to state and national guidelines. "You never knew what was going to happen. You just knew that you had to be prepared for the challenges and changes that came with it."
Dicus has always been drawn to the culture and relationships that exist within senior care and assisted living centers. And she's always been drawn to helping people. After she graduated high school in her hometown of Wausau, Wisconsin, she became a certified nursing aide before continuing her career in various sectors of the healthcare industry.
"The most rewarding part of my job is the connections that I get to make with the residents, their families, and our staff," she said of the approximate 90 residents and 120 staff members who comprise the Green Prairie community.
Dicus said that she appreciated all of the instructors and faculty members at Saint Mary's she worked with and highlighted the efforts of her practicum instructor, Dan Strittmater, and the support and guidance he provided to help her establish the practicum that would segway into the next chapter of her career.
"I feel like I had a really good experience due to wanting to be successful," she said. "It is a give and take. They set me up for success, but I also needed to put in my time and my effort as well to make it a joint effort."
Dicus strongly encourages those in a similar situation that she was in three years ago to look into the HHSA program. Furthermore, she advises students to learn from classmates who may not necessarily be on the same career path.
"You're all in healthcare," she said. "You all have a different purpose, but you can also apply what you are learning to other avenues of the healthcare industry."
Featured image: Tara Dicus M'20 poses with her husband and two children.
Story by Stephen Schmidt.