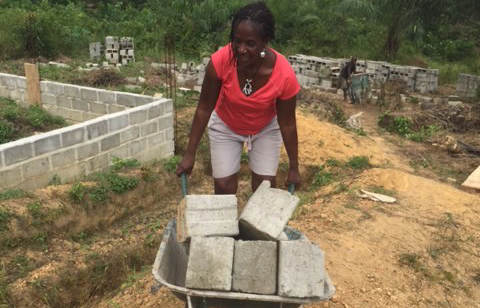 Armed with a Master's Degree (MPH) in Public Health, Koko Tarr hopes to not only open a nonprofit clinic back home in Liberia, but also to change the country's health practices — and ultimately save lives.
After several visits to her hometown of Sanniquellie City, Tarr, a registered nurse, felt compelled and inspired to help change Liberia's healthcare system by establishing a clinic focused on preventative health services and wellness.
And she's using what she's learning at Saint Mary's University to to add to her tool belt of health care knowledge and public health prevention measures.
"I thought an MPH degree would allow me to go to Liberia and teach and just make a difference and help people," Tarr said.
A registered nurse working at Abbott Northwestern, Tarr chose Saint Mary's for her master's degree after hearing positive remarks about its reputation of serving non-traditional students.
When she started at Saint Mary's, she was excited to dive into her coursework and network with students in her cohort.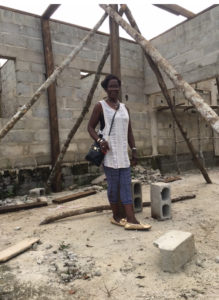 However, one unexpected roadblock made that goal slightly difficult: the coronavirus pandemic. Tarr says she was able to power through with her education during the trying time thanks to the help of staff and faculty at Saint Mary's.
"The professors were all very approachable and willing to answer questions," she said. "They were very helpful, especially during the coronavirus pandemic."
Tarr added that her instructors were able to weave the life-changing current event into their coursework.
"The pandemic was a challenge, but since it's a public health issue, it gave me the opportunity to learn more," she said.
Tarr's goal of bringing positive change to Liberia started long before she enrolled at Saint Mary's. She first considered building an orphanage due to a large number of children who lost parents and family members to military conflicts in the country. But after visiting family in Liberia and being alarmed by certain health care practices, she quickly pivoted to the idea of building a clinic.
"I said, 'Since I have a nursing background, maybe if I build a clinic I can run it as a nonprofit and see what we can do to help people,' " she said. "Because people there die with little to nothing."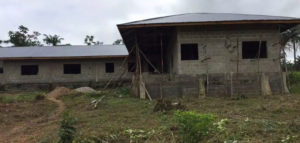 To bring her aspiration of building a nine-bedroom clinic to fruition, Tarr purchased 25 acres of land in Liberia and started Community of Hope Care — the nonprofit that raised funds for the project and will operate the facility once it is finished.
She hopes the facility can go beyond simply serving patient needs, though. One of Tarr's larger missions with the clinic is to have its staff serve as an educational resource for the people of Liberia. Once the clinic is complete, Tarr hopes to return to Liberia to lead those educational efforts.
"The biggest problem in Liberia is public health. People in Libera are not focused on helping with diseases like malaria, cholera, and HIV, or even common things like washing hands," she said.
She went on to say, "With my public health master's, I can teach in a community, village to village, and train people to carry a message of what we need to do to save lives."
While there have been several factors and life experiences that have led Tarr to the work of building the Sanniquellie City clinic, she says her time at Saint Mary's has been a valuable addition to the project. From courses on grant writing to working with different demographic populations, she says the real-world skills she has learned in the classroom will go a long way as the project nears completion.
"With the education that I am getting and the things that I am learning at Saint Mary's, it's helping me. It's giving me more knowledge to carry over to my vocation," Tarr said.