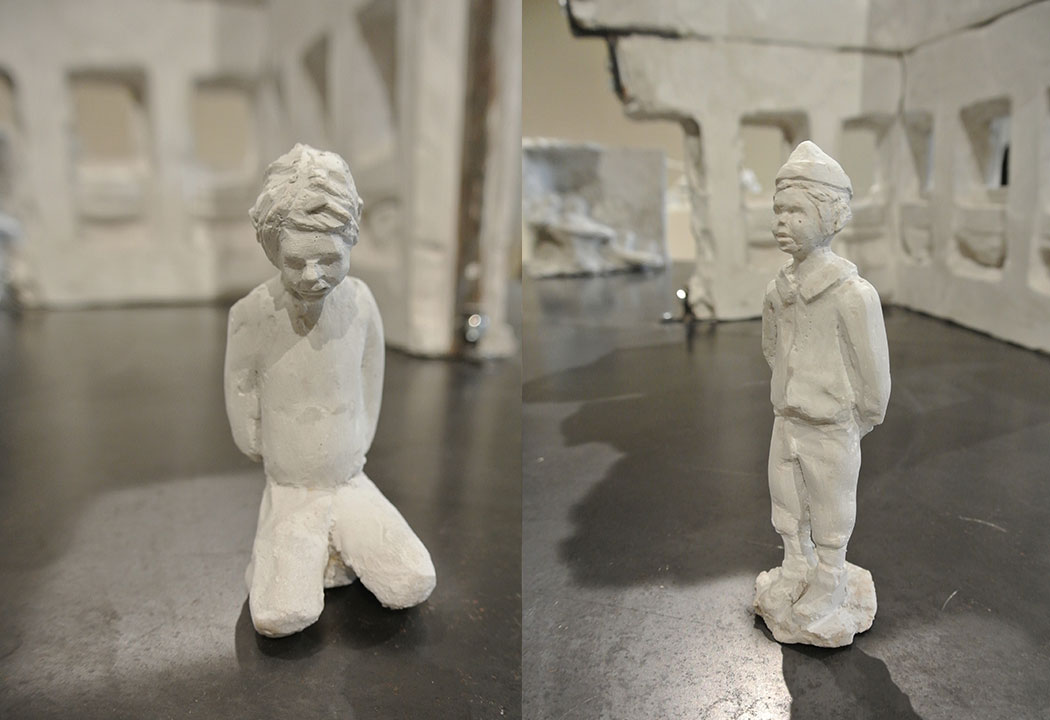 WINONA, Minn. — The public is invited to the opening reception for a new art exhibit titled The Bridge. The reception will take place Wednesday, Oct. 10, from 4:30 to 6 p.m. in the Lillian Davis Hogan Galleries at Saint Mary's University. There will be refreshments and an opportunity to meet the artists.
The Bridge includes collaborative work by artists Brooks and Tamara Turner from Minneapolis. The Turners work collaboratively and independently in sculpture and multimedia installation. Brooks received his bachelor's degree in art and art history from Amherst College; Tamara received her bachelor's degree in fine arts from the University of Manitoba. Both received master's degrees in fine arts from UCLA in sculpture.
Brooks and Tamara find inspiration in the past, using historical and philosophical narratives to explore existential expressions of subjecthood as well as material intra-relations of forms, gestures, tool marks, and handprints. They have exhibited throughout the United States and Canada, but this is their first exhibition in Minnesota.
The exhibit will be on display Oct. 10-Nov. 20.
Artists' statement
Through three installations that blend into each other, The Bridge brings history, politics, and philosophy together in one space through the conceptual and aesthetic examination of three figures and their historical context: Menachem Begin, Franklin Delano Roosevelt, and Martin Heidegger. While none of these men met, their lives are connected spatio-temporally by World War II and conceptually by fascism.
At the center of the exhibition, a collaborative installation titled The Bridge collages together photographs, drawings, diagrams, and other research materials, obscuring the walls and enveloping the viewer in the fragments of a world, both past and present, real and imagined. A mother holding her child, a hut on a wooded hillside, nazi soldiers marching, a ship on fire, a bombed out building, classical figurative sculpture — these images form an open network of narratives, representations, and references, tying the sculptures to historical and philosophical realities across time and space.
Today, we feel the fragility of our democracy in the face of growing fascism in the West. Through formal and conceptual aesthetic techniques, these installations explore how the actions, philosophies, and politics symbolized in Heidegger, Begin, and Roosevelt are still tangled up in today's world. By exploring the philosophical and historical labyrinth of the past, we seek to untangle the mythologies of our present political moment, and more importantly to uncover the fractal patterns of individual human impulses, fears, and desires.