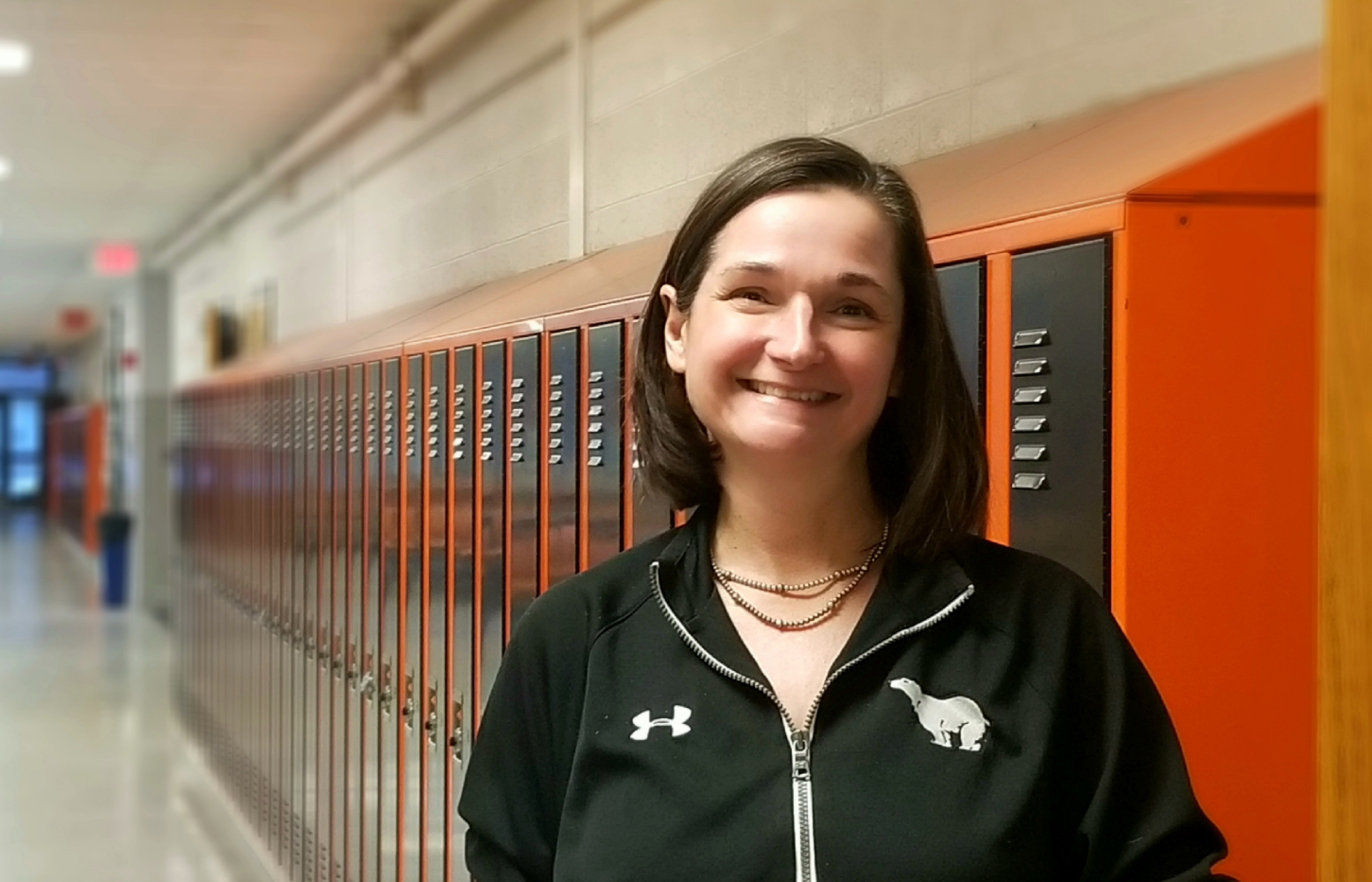 As principal of Sunrise Park Middle School in White Bear Lake, Minn., Christina Pierre C'05, C'10, D'16 deals with a lot of paperwork, personnel, policy revisions, and budgets.
Never losing sight that learning is the No. 1 priority of her work, Pierre believes it's incredibly important to carve out time to investigate organizational development changes that better meet the needs of her sixth- through eighth-grade students.
"I wish my entire job was about this," she said. "Working together to move education forward is absolutely critical."
One outcome of these discussions has been making headlines. This past fall Pierre and her school changed their grading system, replacing the "F" with an "I."
In short, she explains that an "I," which stands for incomplete, still means students aren't passing, but it also means they still have more work to do.
"A grade is a form of communication," she said. "It should communicate what a student knows and nothing else. We wanted to make that communication as clear as possible. We don't ever want students to wonder, 'How did I get that grade?' and 'How to make changes to it if I'm not satisfied?' "
Students are encouraged to retake tests and quizzes to better their grades and learn the content instead of giving up.
It was also part of their goal, according to Pierre, to take behavior out of grades. Grading no longer reflects classroom misbehavior or tardiness. "Grades should be about learning. We can address behavior in other ways," she said.
Another change at Sunrise Park Middle School, the new grading scale now bottoms out at 50%. Pierre explains, "When you look at a scale, we're used to the 10 percentage range for grades: 'A's are 90 and above, 'B's are 80 and above, etc. An 'F' (or an 'I') is so much bigger than all the other ranges, from 0 to 59, so when averaging, it's weighted a lot more than with those other grades. To rebalance the 'I' with the same weight, we needed to have a 50 percent floor."
Not everyone was a fan of the change. Some opponents argued that the school is being too easy on their students and isn't holding students accountable enough. Pierre counteracts with, "There's more accountability this way because the message is 'You still have work to do.' "
"What I see from students is the recognition that they still have a responsibility," she said. "When their grade isn't what they want it to be, they still have the ability to change it. It isn't just, 'I got a bad grade, and I'm not understanding, but let's move on.' Students know that if they don't like it, they can do the revision process and can relearn the material and do a retake before the end of the quarter. The learning is in their hands. We're not going to stop them from learning because they already took the test. But they need to do their part. There's an increase in accountability for students. It's actually the opposite of giving everyone a participation award. We're giving everyone more responsibility. In the end, what I expect to see is test scores going up because they're engaging in learning more."
And, she said, no student who truly wants to learn will be left behind when subsequent tests build off of the previous chapters or units. While this change doesn't affect A and B students as much, it can especially help those on the margins, particularly those who become discouraged and drop out of school.
Pierre knows first-hand how beneficial this change in mindset can be. She began her education career as a math teacher for 11 years in middle school and high school before becoming an associate principal and then principal at Sunrise Park seven years ago.
"I love the process of learning, and I love making it happen for other people, whether children or adults," she said. "It's very humbling, and it's an honor to be part of something as life-changing as learning is."
It was Saint Mary's Lasallian Catholic mission of making education accessible to everyone that drew her to Saint Mary's for her principal's license. After a great experience, she returned to obtain her Ed.D.
I felt like Saint Mary's was very welcoming and provided the knowledge I was looking for. I absolutely loved the experience," she said. "I found the classes challenging, and the Ed.D. program prepared me for my position as a leader. I learned about working with a wide range of voices, appreciating differences, and bringing lots of different perspectives together and finding ways to move forward. As a school leader, I need all of that."