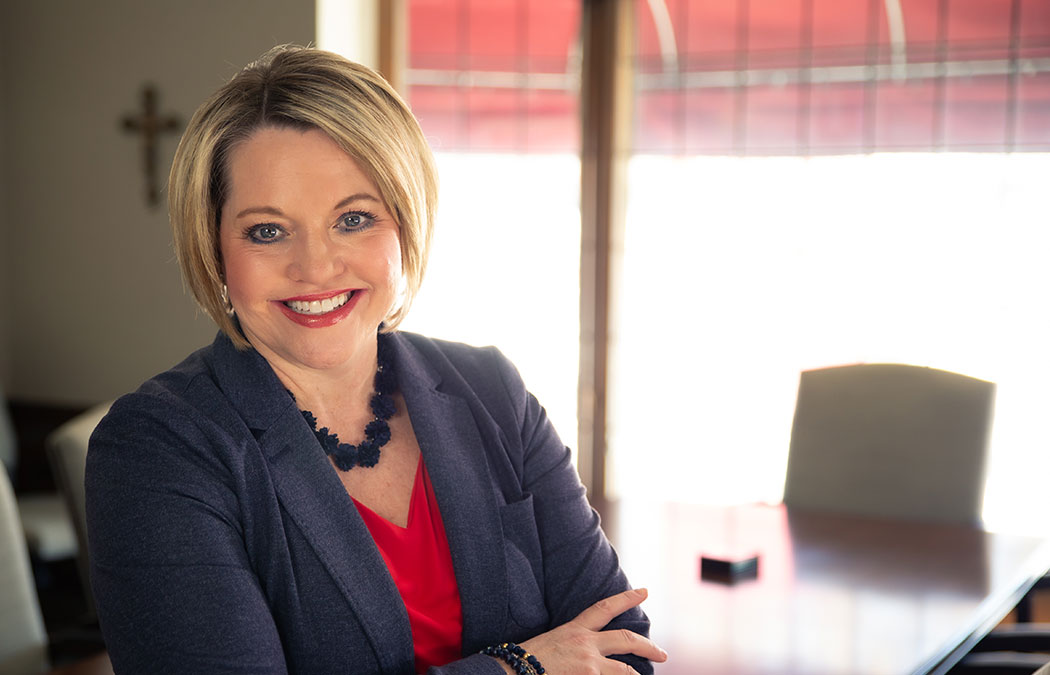 Recent research conducted by Michelle Wieser, dean of the Saint Mary's University School of Business and Technology, found inequities in the academic experience and career outcomes of female and minority MBA students and graduates of top-tier business schools.
Wieser led the research on behalf of the Forte Foundation, an organization that partners with corporations, nonprofits, and graduate and undergraduate universities to address inequities at top business schools and the impact those inequities have on the business world.
Wieser's research looked at the MBA application process and student experience from a diversity, equity, and inclusion perspective, as well as career outcomes based on gender and race. For the research, Forte polled more than 3,000 MBA students, prospective students, and alumni from nearly 60 MBA programs.
Finding's from Wieser's research include:
When asked about diversity, equity, and inclusion in the admissions process for MBA programs, most respondents had favorable views. However, men were more likely to have a positive response than women.
While respondents had favorable views of the admissions process in regards to diversity, equity, and inclusion, more than one in five survey respondents said diversity, equity, and inclusion efforts in their MBA program did not meet their expectations.
In 2020, men with MBAs earned $177,112 on average, where women with an MBA earned $147,412, a pay gap of $27,900.
The gender pay gap between men and women with MBAs has narrowed since 2016. However, the gap widens for women as they progress in their careers from 9% for those with zero to two years of work experience to 35% for those with nine or more years of work experience.
Women are more likely to strive for early leadership positions within organizations. However, women trail when it comes to striving for executive-level leadership.
"This research helps shine a light on continued gender inequality in pay and other extrinsic and intrinsic career outcomes. The participants of this study included 3,100 graduates of over 50 large, top-ranked MBA programs in the U.S. and Europe. These individuals work for some of the most well-known organizations across the globe. Studying their career outcomes and perceptions provides great insight into the state of gender and racial equality in the workplace. My hope is that it spurs conversations around how we are doing, what we can do better, and how we work toward inclusive workplaces for all," Wieser said.
This research is a follow-up to previous research done by Wieser and the Forte Foundation in 2019 that explored whether MBAs assisted women and minorities in increasing equality in their workplaces, as well as their earnings.
So far, the research has been highlighted in 30 articles, as well as TV and radio segments. Outlets the research has appeared in include Financial Times, Bloomberg, Yahoo! Finance, and CBS News.
"It is incredibly rewarding to see this research getting national and international press," Wieser said. "As a scholar, it is wonderful to keep the conversation going on gender pay inequality and other important topics addressed by this research."
As dean of the School of Business and Technology, which houses an MBA program, Wieser says the findings of the research will be used in the work she carries out for Saint Mary's University.
"The outcomes of this research give me valuable insights into how I can build inclusive learning environments where all individuals see themselves reflected in their faculty, case studies, readings, and speakers. This is so well aligned with our Lasallian Catholic charism and is one small way we can begin to work toward bigger change," she said.