Saint Mary's had planned one of its largest reunions for this June, bringing together alumni classes from the past two years rolled into one. And it hoped to celebrate the class of 2020 the same weekend.
Under guidance from the Minnesota Department of Health and the Centers for Disease Control and Prevention, Saint Mary's has switched the in-person gathering to a full schedule of virtual events June 26-27. For more information, go to connect.smumn.edu/reunion2021.
The following individuals will be honored virtually with the 2021 Alumni Awards on Saturday, June 26, at 6 p.m. at connect.smumn.edu/reunion2021: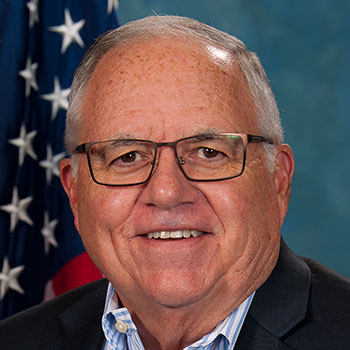 ALUMNI APPRECIATION AWARD
Mike Cannon '73 began supporting Saint Mary's as a student. He was a member of Alpha Delta Gamma, and served as president of the fraternity for one year. He also was an RA, and even coached women's football! Since graduating, he has been a very active alumnus. He's attended more than 20 reunions, has helped to plan or host numerous Saint Mary's golf tournaments, and he's served on the First Generation Initiative (FGI) Board as well as two Celebration of Excellence planning committees. He's hosted a prospective student and parent information session and two FGI fundraisers. He's constantly advocating for Saint Mary's. A love for Saint Mary's runs in the Cannon family, as Mike followed in the footsteps of two Saint Mary's alumni siblings, Jack '64 and Tom '69. After graduation, he spent his career in sales. And he's just completed 10 years as alderman of Rolling Meadows. He and his wife, Sally (Weldon) '74, have three adult children.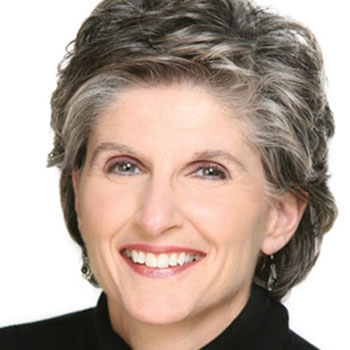 LASALLIAN SERVICE AWARD
Susan Caulfield '80, Ed.D., served at two Catholic high schools in the Twin Cities, both rooted in their Lasallian heritage. For 11 years, she was a religion teacher and later director of Campus Ministry at Totino-Grace High School. During this time, she earned her master's degree in non-public administration and her doctorate in education leadership, specifically researching what community meant in a Catholic high school. With licensure in hand, Caulfield joined the staff at Hill-Murray School as principal and later as president. Committed to educating the whole student, she worked to provide her staff the resources they needed to ensure that graduates left Hill-Murray confident, capable, and resilient. For 24 years, she proudly assured graduates, "You are not only ready for the rigors of college, you are ready to change the world in wonderful ways because of your membership in this community." She also serves on the Simon Says Give Board of Directors, Minnesota State Council for NCA-CASI, and NCA Board of Trustees. For her dedicated work, she received the MN AdvancED Excellence in Education Award and the Archdiocesan Excellence in Catechesis Leadership Award. Thoroughly enjoying retirement, she now spends more time with her husband, Bruce, and their 12 grandchildren.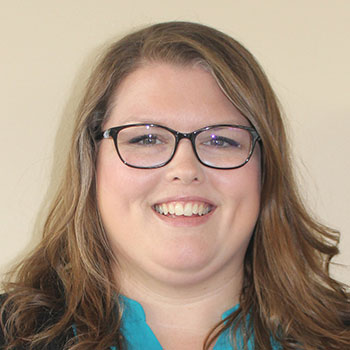 LASALLIAN SERVICE AWARD
Jennifer (Lawrence) Nelson '04 has had a passion for service her entire life. When asked her New Year's resolution at age 11, she responded, "World peace." As a member of her high school's campus ministry team, she was the first to letter in service. At Saint Mary's, she co-lead Outreach, a team that led confirmation retreats throughout the diocese, and participated in Habitat and S.O.U.L. mission trips. After serving two years in the Peace Corps in Kyrgyzstan, Nelson fell into the profession of volunteer engagement and never looked back. As the manager of Volunteer Services at Maple Grove Hospital, she has overseen the growth of the department from 90 to 500 volunteers since 2011. Under her leadership, the hospital was the first in the nation to achieve Service Enterprise status from Points of Light. Nelson continues to actively volunteer in her church and community with her husband Travis '05 and son Bekett.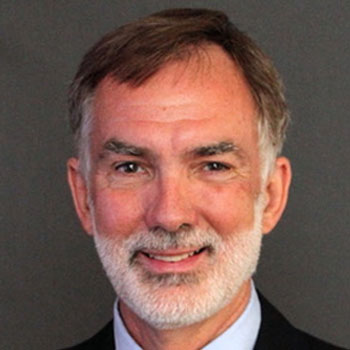 DISTINGUISHED ALUMNUS AWARD
Thomas Clasen '78, Ph.D., an epidemiologist, is professor of environmental health and interim chair of the Department of Environmental Health at the Rollins School of Public Health, Emory University, where he holds the Rose Salamone Gangarosa Chair in Sanitation and Safe Water. Clasen has led more than $50 million in research in household- and community-level environmental health interventions in low-income countries and has published more than 185 peer-reviewed papers. His research includes randomized controlled field trials to assess the health impact of water, sanitation, and household air pollution interventions; systematic reviews of water quality and sanitation interventions to prevent diarrhoeal disease and enteric infection; assessments of environmental interventions in emergency and outbreak response; and cost and cost-effectiveness analyses of interventions. His current research includes a multi-country trial to assess the health impact of LPG stoves; a large-scale trial of a program to provide water filters and improved cook stoves to lower income populations in Rwanda; a trial to assess the impact of interventions to improve child feces management in India; and an evaluation of a slum redevelopment intervention in Fiji and Indonesia. Clasen was the chief scientific adviser to the World Health Organization in developing the first set of Guidelines for Sanitation and Health. He holds an MSc (Control of Infectious Diseases) and Ph.D. from the University of London; he also holds a J.D. (Law) from Georgetown University. Prior to transitioning to public health, Clasen practiced international corporate law for 20 years.