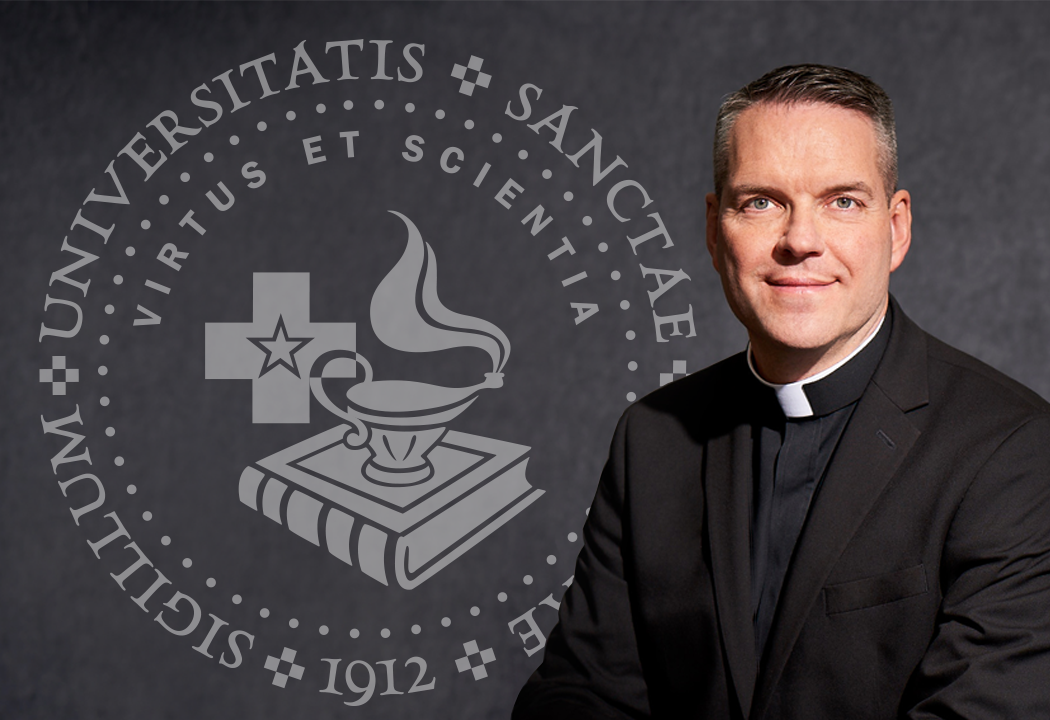 You're invited to the inauguration of Father James P. Burns on Friday, Oct. 5.
Come be part of history as we recognize our 14th president, Father James P. Burns, during a very special day to remember. As we showcase our campus, network and connect with leaders in business, government, and education. Enjoy a special community luncheon and sample a variety of tasty hors d'oeuvres during the reception.
Watch for more details of how to get involved and for special student events tied to the celebration weekend including:
Service opportunities on campus.
A Saturday afternoon soccer tailgate party with games, inflatables, and giveaways.
A Saturday artisan fair on the plaza with music, food and artisan vendors, farmer's market tables and more, sponsored by the Kabara Institute for Entrepreneurial Studies.
Additional photo shoots for the "I am Saint Mary's" photo display.
Oct. 5 inauguration schedule
10:15 to 11:30 a.m. — Inauguration Mass
Saint Thomas More Chapel
11:45 to 1 p.m. — Lunch
Gostomski Fieldhouse
This is a community lunch for our faculty, staff, and students.
2 to 4 p.m. — Inauguration Convocation
Gymnasium, Toner Student Center
The choir and concert band will perform; students will display the flags of their native countries; flowers and displays will decorate the campus.
4 to 5 p.m. — Inauguration Reception
Gostomski Fieldhouse
For more information, go to smumn.edu/inauguration.
RSVP
Students RSVP here: mysmumn.org/inaugurationstudent
Faculty RSVP here: mysmumn.org/inaugurationfaculty
Staff RSVP here: mysmumn.org/inaugurationstaff