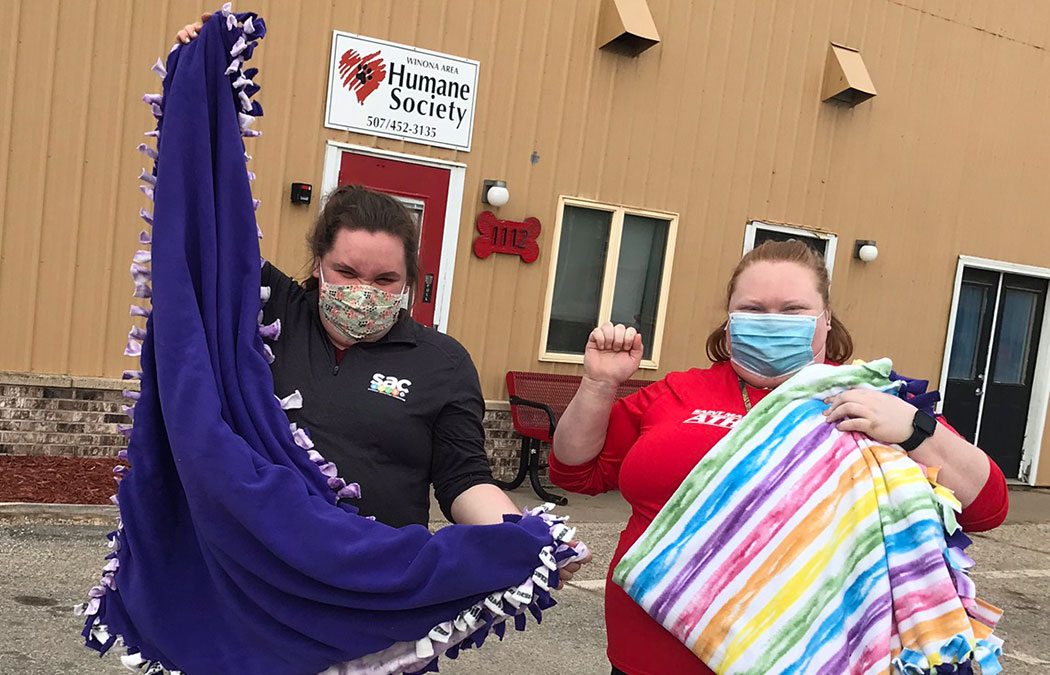 The Student Activities Committee (SAC) has made it a goal this semester to give back to our communities.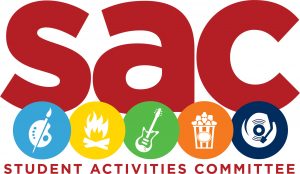 From the T-shirt exchange on Feb. 12, SAC was able to donate 97 pounds of canned and non perishable goods to the Winona Food Shelf. Additionally, SAC was able to donate 50+ T-shirts to The Clothes Shop, a program of Winona Volunteer Services. The food and T-shirts were collected by having students in the Saint Mary's community exchange an old T-shirt or five non-perishable food items for a new Saint Mary's T-shirt. Thank you to the students who participated and to the admissions office, athletics, and the alumni association for donating Saint Mary's shirts for this event.
On Feb. 20, SAC also hosted a blanket-making event for students. Students were able to make a blanket to donate or make a cash donation to keep the blanket for themselves. From this event, SAC was able to donate five blankets to the Winona Police Department, 10 blankets to the Winona Humane Society, and 10 blankets to ACR Homes in the cities. Additionally, SAC was able to donate $100 to the Advocacy Center of Winona (formerly Winona Women's Shelter) in honor of Women's History Month.
The police department will use the blankets to give to children and families in the Winona community; the Winona Humane Society will send blankets home with newly adopted animals; and ACR Homes will use the blankets with differently abled patients who are in need of a cozy blanket. SAC thanks all the students who participated in the blanket-making event. This would not have been possible without them.
Over Easter Break, SAC is planning to do another service project. More details about this project will be announced soon, so stay tuned to SAC's social media!