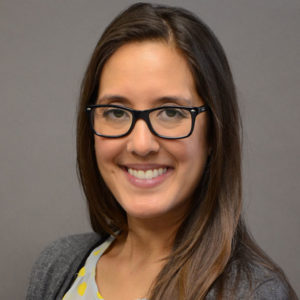 WINONA, Minn. — Alisa Macksey, dean of Student Success and the First Generation Initiative at Saint Mary's University, will be honored in November for her inspiring work in the Lasallian charism.
Each year the Brothers of the Christian Schools of the Lasallian Region of North America recognize Lasallian educators for their outstanding work and dedication to the charism of Saint John Baptist de La Salle with the Distinguished Lasallian Educator Award.
These awards will be presented at the 46th annual Huether Lasallian Conference, "Living the Lasallian Mission: Celebrating with Zeal," Nov. 21-23 at the Minneapolis Marriott City Center. De La Salle is the founder of the Brothers of the Christian Schools (of which Saint Mary's is affiliated) and the patron saint of educators.
The Distinguished Lasallian Educators represent the District of Eastern North America, the Midwest District, and the District of San Francisco New Orleans. They are selected by their ministries and recognized for their exceptional work in touching the hearts and minds of their students, often leaving a lasting impression that makes a difference in the world.
Macksey, representing the Midwest District, was first introduced to the Lasallian network as a college student at Saint Mary's College of California and then by serving as a Lasallian Volunteer. She later worked in regional Lasallian leadership before coming to Saint Mary's University of Minnesota.
Macksey has not only devoted her career to the Lasallian mission, she warmly invites and inspires others to embrace the charism of Saint John Baptist de La Salle. Throughout her roles in the Lasallian network, she has demonstrated care and commitment, especially to those entrusted to her care. Her dedication extends to chairing International Council for Lasallian Association and the Educational Mission (CIAMEL) and serving on various district and regional committees and governing boards.