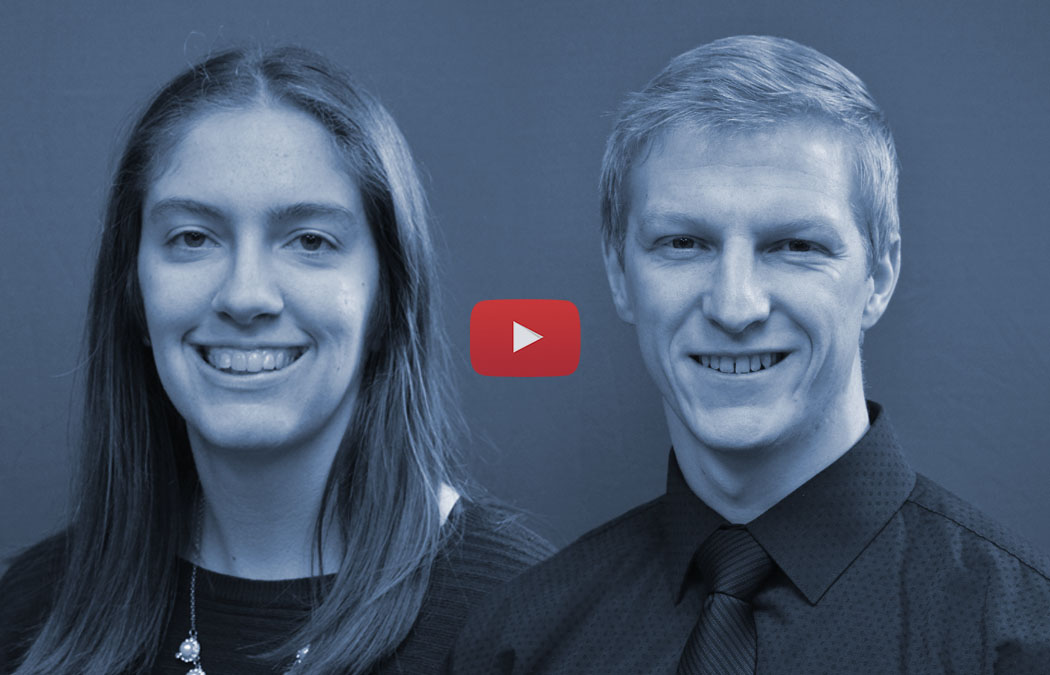 WINONA, Minn. — Saint Mary's University of Minnesota recognized outstanding students, faculty, and staff during a virtual awards ceremony May 15. Visit smumn.edu/studentawards2020 or play below to view this year's ceremony.
STUDENT LIFE AWARDS
Individuals who have exhibited outstanding leadership and service through co-curricular activities at Saint Mary's are recognized annually.
Awards included:
Student Service Award — Kyle Meeh, son of Cathy Meeh of Fenton, Mo.
Brother Charlie Burke Award (presented to a faculty or staff member who has made significant contributions to the entire Student Life Department. This individual has promoted the growth of the whole student through their exemplary standard of ethical service, dedication to creating developmental relationships, and their desire to promote lifelong learning) — Matt Sagar, strength and conditioning coach
Outstanding Student Senator of the Year — Isaiah Lippert, son of Tim and Dixie Lippert of Easton, Minn.
Club and Organization Adviser of the Year — Scott Sorvaag, Ed.D., education professor, adviser of Association for Supervision and Curriculum Development
Club and Organization of the Year — Saint Teresa Saint Peter Leadership Club
Intramural MVP/Official of the Year — AnneMarie McMahon, daughter of Rachelle McMahon Linskey of Holmen, Wis.
Cardinal Pride Award — Justine Schultz, daughter of Dave and Kirstin Schultz of Minnesota City, Minn.
Student Athlete Champion Award — Nazeer Zerka, Wellness Center counselor
Brother Finbar McMullen Award (presented to a Saint Mary's community member who demonstrates being an individual who unselfishly meets the needs of the undergraduate students of Saint Mary's) — Ryan Kenaga, IT systems analyst
Charlene "Char" Tjaden Outstanding Resident Assistant Award — Bridgette Hegarty, daughter of Kevin and Barbara Hegarty of Chicago
Brother James Miller, FSC Award (presented to a student who has dedicated their college experience to promoting the legacy of Brother James Miller, spreading the compassion of God and continually serving the community) — Aimee Boggs, daughter of Cameron and Victoria Boggs of Browning, Mont.
Saint Benilde Award (presented to a student who reaches out to new members of the university community, is inclusive and inspiring, and leads by being hospitable, open, and accepting) — Solomon Liebl, son of Peter and Marcia Liebl of Fertile, Minn.
Winona Community Service Award — Emma Mockler, daughter of John and Caroline Mockler of Dubuque, Iowa
OUTSTANDING SENIORS
For the past 52 years, Saint Mary's has honored two seniors, one man and one woman, who have demonstrated the ideals of scholarship, character, leadership, service to colleagues and the university community, as well as genuine concern for the needs of others.
This year's Outstanding Senior Awards were presented to:
Michele Remer (pictured above), daughter of Jim and Joann Remer of Grand Forks, N.D., an environmental biology major with minors in psychology and zoology. At Saint Mary's, she played on the Cardinal women's basketball team and also played basketball with Buddies. She was last year's Female Scholar Athlete of the Year and has participated in the Lasallian Honors Program, Delta Epsilon Sigma Honor Society, Tri Beta Honor Society, and Psi Chi Honor Society. She has also been a student leader for Outdoor Leadership for the past two years and was a tutor in the Writing Studio. She has also worked at GeoSpatial Services since May 2019. After graduation, she will travel to Senegal to serve in the Peace Corps as a forestry and environment specialist.
Ben Borash (pictured above), son of Ron and Ann Borash of North Prairie, Minn., grew up on a dairy farm with his seven siblings. He is an environmental biology major with minors in criminal justice and zoology. At Saint Mary's, he ran on the cross country and track teams and was a resident assistant. Much of his free time was filled with Bible studies, intramurals, or playing board games with friends. After graduation, he will be a Fellowship of Catholic University Students (FOCUS) missionary for two years, but he eventually plans to be a park ranger or work in land management with the Department of Natural Resources.
Other nominees included: women, Alice Bettag (sports management), Aimee Boggs (psychology), Erin Budin (music education), and Danielle Franke (biology); men, Zachary Bracken (biochemistry), Patrick Laughlin (business intelligence and data analytics), Solomon Liebl (philosophy), and Kyle Meeh (management).