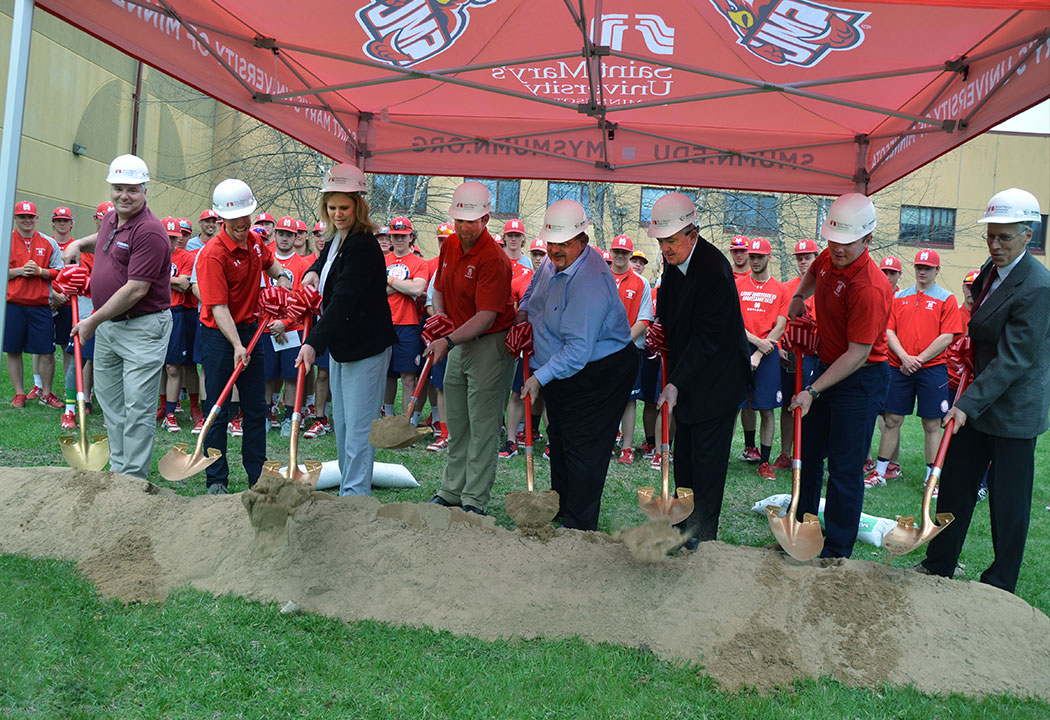 Saint Mary's broke ground May 1 on a new $704,000 baseball clubhouse, and excitement was in full swing.
Assistant athletic director and Cardinal head baseball coach Nick Winecke '07 told the audience, "Having a facility that sets us apart from the competition will help us with recruitment, and it will also help us ultimately on the playing field. Our athletes will be able to use this facility year-round to study in, to learn from each other in, and to further bond as a team off the field."
The project was made possible through the generosity of a lead gift from Marc Weisenburger '75, and more than 50 other young alumni have stepped up to bat to join Weisenburger in this dream by sponsoring lockers at $2,000 or more.
Read the full story and see more photos from the groundbreaking.