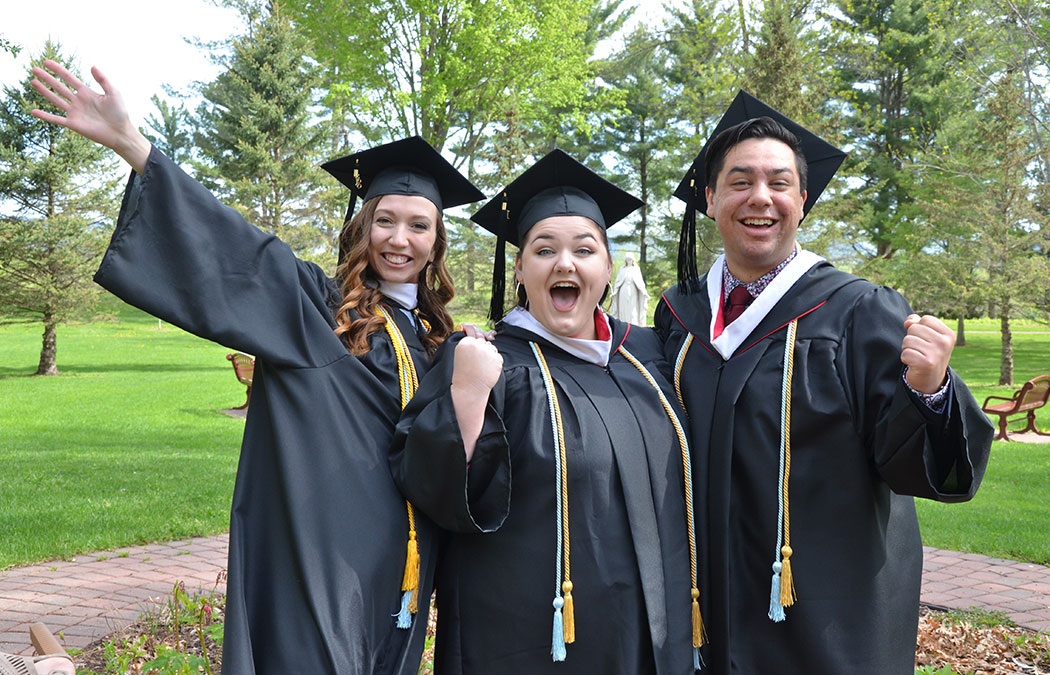 WINONA, Minn. — The Saint Mary's University Winona Campus will host a joint commencement ceremony for Winona undergraduate and graduate students, beginning at 11 a.m. in the gymnasium on Saturday, May 11.
Undergraduate student reflections will be offered by this year's Outstanding Male and Female seniors Maxwell Champa, son of Bill and Marykaye Champa of Bloomington, Minn., and Bailey O'Hare, daughter of Tim and Brenda O'Hare of Rushford, Minn. Champa is a double major in business intelligence and analytics and management. O'Hare is a biology major.
Representing Saint Mary's Schools of Graduate and Professional Programs, Lauren Seashore, a Master of Education in Teaching and Learning student, will also give a reflection. Seashore is from Woodbury, Minn. Sarah Leigh, a Master of Arts in Teaching student, will be presented with the Outstanding Graduate Final Paper Award.
A reception on the plaza will follow the ceremony. In case of inclement weather, the reception will be held in Gostomski Fieldhouse.
Prior to the ceremony, a Baccalaureate Mass will take place in Saint Thomas More Chapel at 8:30 a.m.
Limited parking will be available. More information is posted at smumn.edu/commencement.