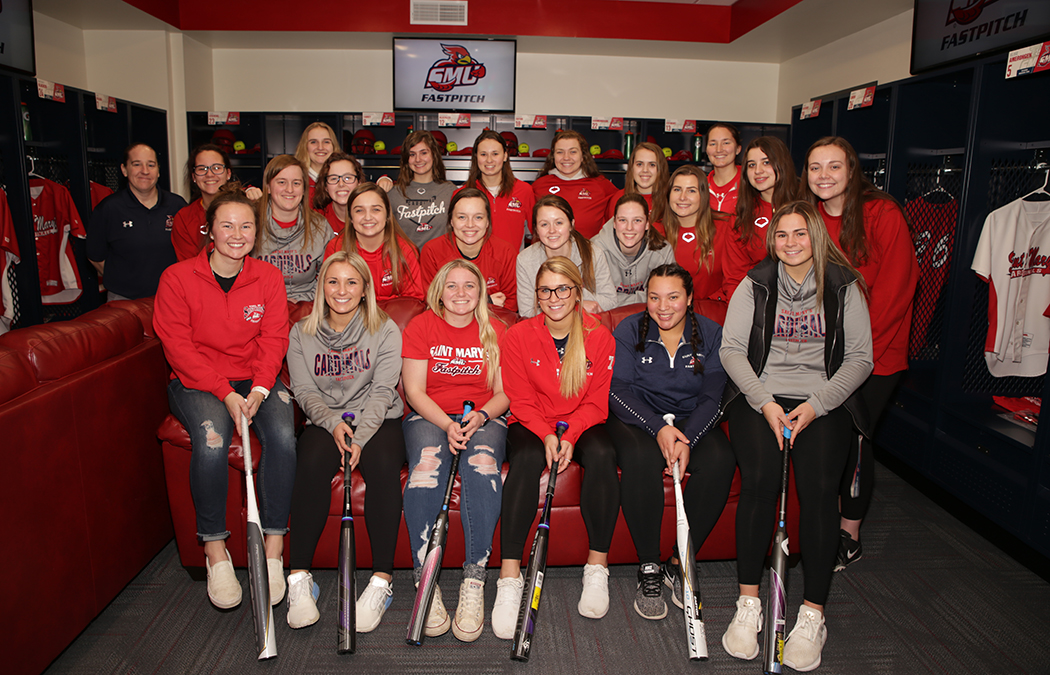 It was a home run in a doubleheader. Saint Mary's University athletics unveiled and blessed a new locker room facility for Cardinal women's fastpitch softball Monday, Jan. 20 — one year after unveiling its new clubhouse for men's baseball.
"We know that key components of a winning team are spirit, strength, skills, teamwork, character, and the right facilities and tools," said Tim Gossen, vice president for Student Affairs and Student Life. "This new space is just one example of how Saint Mary's is dedicated to helping our student-athletes succeed."
The new 1,200 square-foot space, located beneath the Saint Mary's gymnasium, includes 29 lockers, a separate study and lounge space and team meeting space, and several large screen TVs. Additionally, private showers and bathroom facilities were constructed.
Brian Sisson, Saint Mary's athletic director, said that all Cardinal athletic teams now have their own year-round space to call home.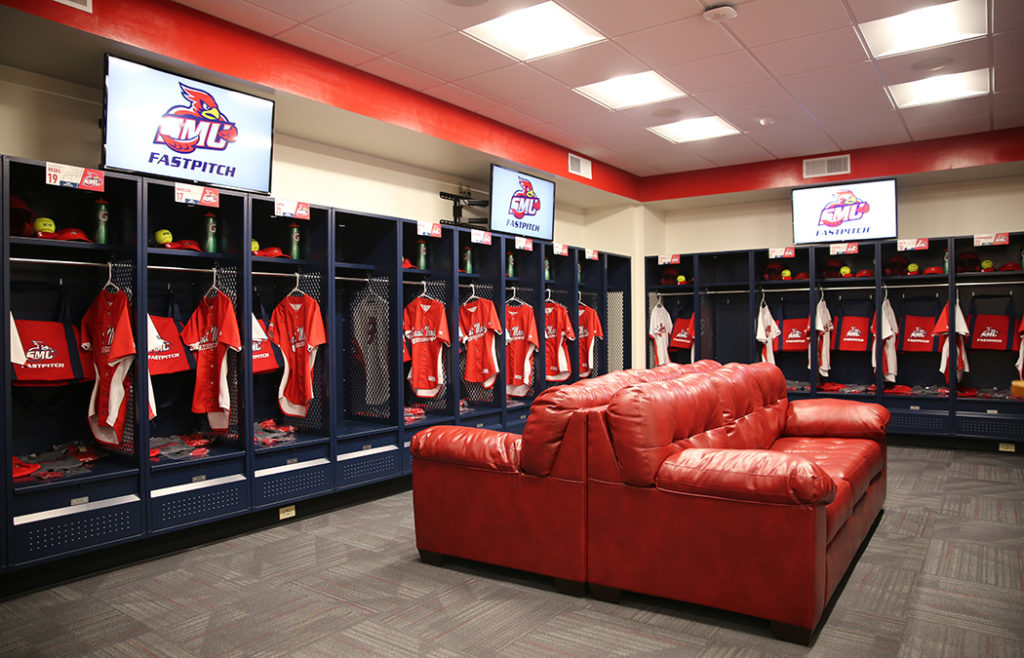 "This facility is one of the spaces where we develop today's student leaders and tomorrow's community, business, and organizational leaders," Sisson told the athletes at the unveiling. "We hope you use this as a space to grow — as a team, and as an individual."
Saint Mary's women's fastpitch softball has played a large and continuous role in Cardinal history; 20 years ago this spring the women's softball team brought home the national championship.
Audrey Kintzi, vice president for Advancement and Communication, thanked the benefactors who have so far stepped up to the plate to support the addition of the new facility. Six of the 29 lockers have already been sponsored.
"Our alumni tell us their time as athletes here was transformational. Here is where they made lifelong friends, where memories on the field were made, and where they learned how to time manage. Here is where they learned to both lead and be led, both of which are very valuable skills that you'll need throughout your lifetime. It's because of these deep and heartfelt memories that our alumni give back; they want you all to have those same experiences … and some even better ones."
To sponsor a locker, or support women's softball, contact Kintzi at akintzi@smumn.edu or 507-457-1486.
See more photos from the event.