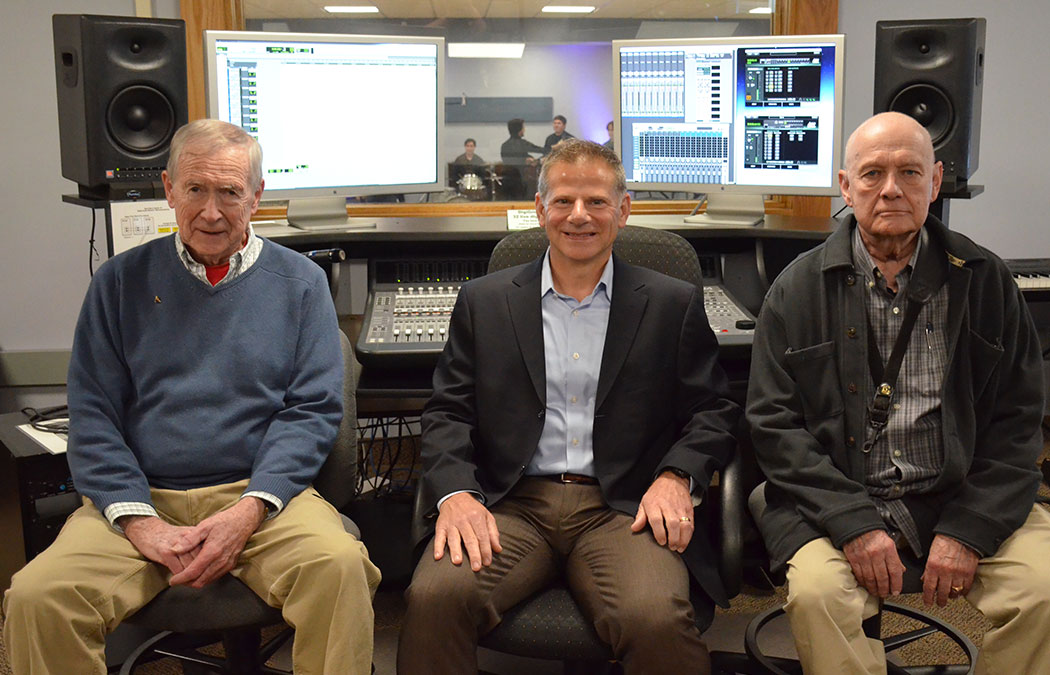 On Nov. 9, Saint Mary's University dedicated its new recording space, Studio 'S' — named for Bob Scurio '57, a longtime benefactor and supporter of Saint Mary's Music Department.
The studio, located in the lower level of Saint Yon's Hall, engages students through an active learning environment, filled with state-of-the art digital tools for audio production and sound creation.
Throughout his life, Scurio supported his alma mater, and in his death, he made sure his love of music would live on in future student musicians.
Scurio's memories of touring and making big band music with the Marinotes — back in the 1950s — were some of the happiest memories of his life. Scurio founded the group, which played big band music, and he often reflected back to the days when he and other Saint Mary's musicians would pack their music gear into a modified hearse and hit the road, having fun and making memories with every mile.
Once a former movie theatre and a projector room (and most recently a storage area), the space has been completely transformed to a performance area and recording studio, complete with three (soon four) work stations. Scurio's legacy — and his lifelong love of music — will live on in the students who are eagerly using this new facility.
See more photos from the dedication.
Photo caption: Bob Scurio's son, Paul, center, met his father's classmates and friends, Dan Drury '58, left, and Elmer Pierre '58, right, at the dedication of Studio 'S'.