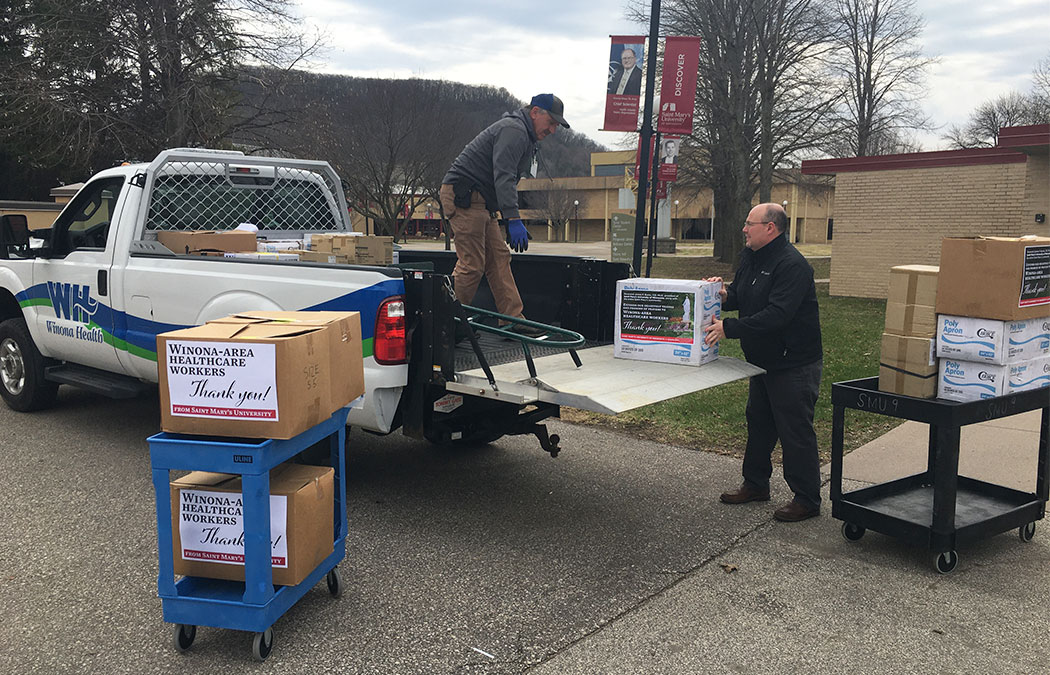 WINONA, Minn. — To help protect frontline Winona Health employees who are treating patients during the COVID-19 outbreak, Saint Mary's University has donated a supply of much needed personal protective equipment (PPE).
On Thursday, April 2, Saint Mary's donated the following supplies from its Winona Campus to Winona Health:
24,750 pairs of gloves
7,000 disposable aprons
12 complete surgical suits
24 safety glasses
1 safety shield
40 respirator masks
220 surgical masks.
The equipment was donated from Saint Mary's Wellness Center, Maintenance Department, and Biology and Chemistry Departments. Saint Mary's applauds and supports all Winona community healthcare workers in their heroic fight against this pandemic.