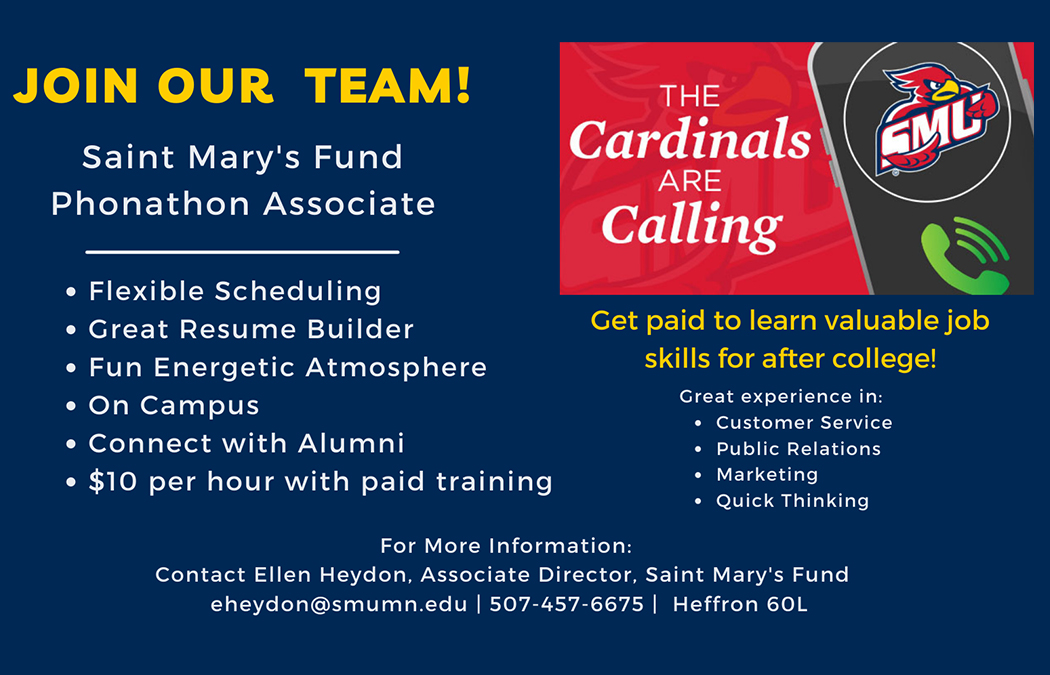 Are you looking for a way to improve your résumé and build the skills you need after college? Look no further, Saint Mary's Fund is hiring student engagement officers for the year.
What's a student engagement officer?
Great question! Student engagement officers provide valuable support for the Saint Mary's Fund by talking with alumni, updating their records, and asking them to support the future of Saint Mary's.
Skills that you will gain include (but are not limited to):
Customer service, public relations, marketing, quick thinking, problem-solving, leadership, and the list goes on.
Don't wait, student engagement officers are needed right now. Contact Ellen Heydon at eheydon@smumn.edu for an application.