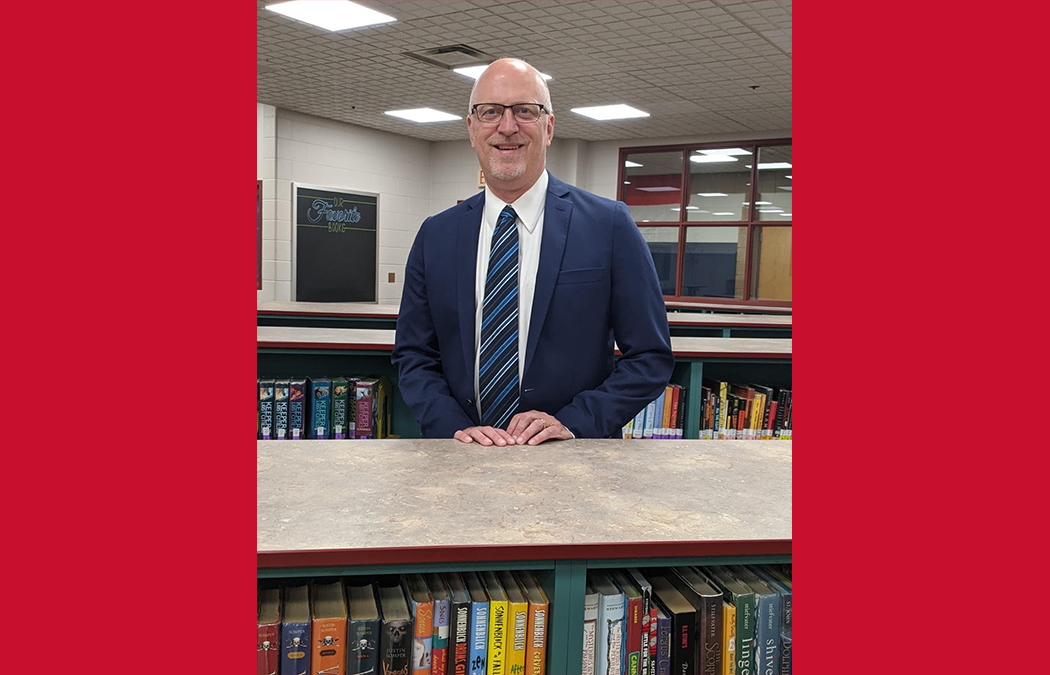 By Tom Brandes
Mike Neubeck D'05 isn't sure what his ideal job would be, but it would definitely involve helping people and having fun. The longtime educator and administrator will undoubtedly strive to do both those things as he begins his new job as superintendent of Byron Public Schools in Byron, Minn.
Neubeck has worked at a number of public and private schools throughout the Twin Cities area over the past 30 years; at his first teaching stop at Epiphany School in Coon Rapids, he told his seventh- and eighth-grade students to follow their dreams. A few years later, Neubeck took his own advice and left education to become a professional baseball umpire. Later he resumed his education career, but worked as an umpire for the St. Paul Saints for 23 years.
"Helping people and having fun need to be part of anything I do. Some days it's not fun and it depends on what happened in the lunchroom that day," says Neubeck. "When I returned to teaching, I received my master's degree from the University of St. Thomas and my K-12 principal certificate from Saint Mary's because I wanted to become a principal so I could help others."
After finishing his licensure work, a friend who also went through Saint Mary's certificate program suggested they get their doctoral degrees in education. With another friend from the licensure program, plus a fourth they met early on, the foursome went through Saint Mary's Education Doctoral Degree program in five years, taking most of their classes together as a mini cohort. One of the four, Joe Libby D'05, will also be a first-year superintendent (Sibley East) this fall.
"I really liked the flexibility of Saint Mary's Education Doctoral Degree program, topics on leadership, and how they balanced classwork with our work schedule," Neubeck said. "The instructors were awesome, and the highlight of the program was the people I met in class. It was great to build relationships and learn what other districts are doing."
For Neubeck, the "why" of education is helping kids and families, and the reward is seeing them be successful. Eventually, Neubeck realized he could help a whole community if he became a school district superintendent. When he applied for the superintendent position with Byron public schools near Rochester, a woman in the community reached out to tell him it's a great area and to contact her if she could help.
"She saw my name on an interview list and realized I was her seventh-grade teacher at Epiphany School. What a coincidence," says Neubeck. "I asked how her kids were doing in school, how they liked the school and district, and if they feel they belong. I want to help people feel they belong and aren't just part of the school."
Neubeck is excited about his new job, describing Byron Public Schools as a growing and very progressive 2,300-student district with four schools. The schools provide a pathway for students' career interests, including medicine, business, industrial, law, police and fire, and offer mentors and outside experience. The district also offers community service options that teach the value of giving back to the community.
In another coincidence, the Byron superintendent Neubeck will replace, Dr. Joey Page, also received his Ed.D. from Saint Mary's. While he'll miss being in the classroom, Neubeck's office is in the district office building that also houses the pre-school program, so he gets to "hang out with preschoolers." Neubeck admits he doesn't know what he doesn't know, but believes Saint Mary's has prepared him well.
"I'd absolutely recommend Saint Mary's. My coursework really challenged me to reflect on where I was as a leader and what kind of leader I wanted to be," Neubeck added. "I really enjoyed my experience at Saint Mary's. It helped me get where I am today and I look forward to putting it into practice as district superintendent"