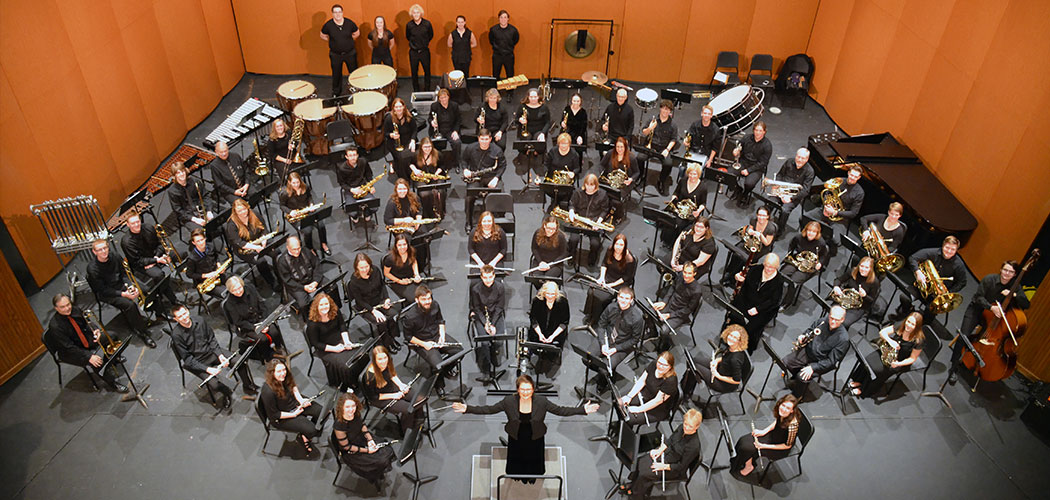 WINONA, Minn. — Whether you're in the mood to hum along with familiar favorites, enjoy some cool jazz, or hear the Christmas story in song, Saint Mary's Department of Music will surround you with merry music this Christmas season.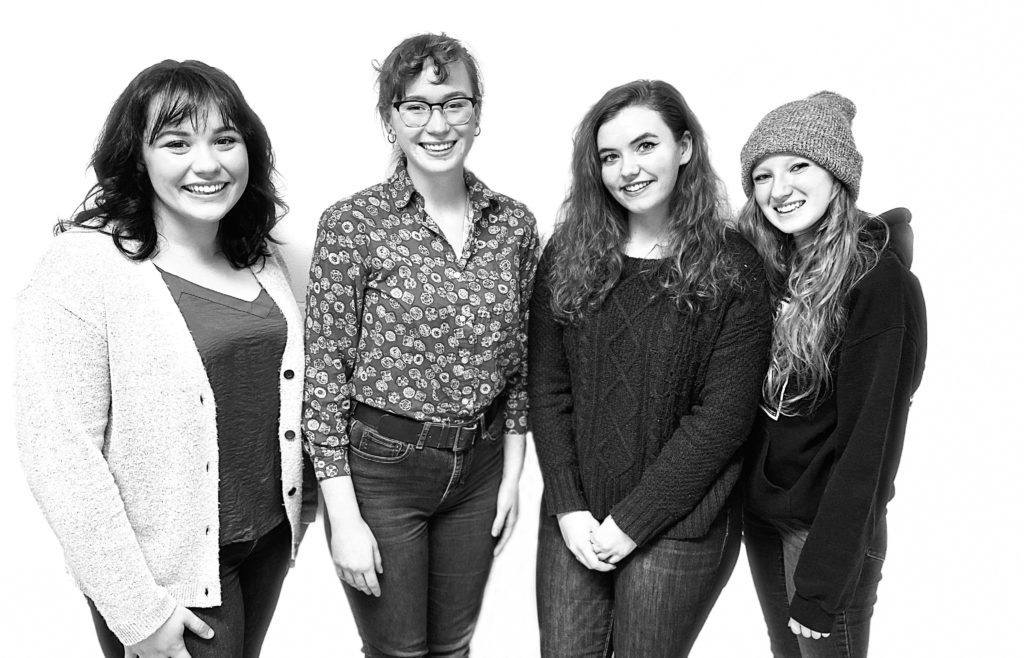 Jazz at Saint Mary's with 'Jingle Bell Swing'
Jazz at Saint Mary's welcomes the holidays with "Jingle Bell Swing" 7:30 p.m. Friday, Dec. 6, in Page Theatre. This year's concert features holiday favorites from more recent years including: a swingin' arrangement of Mariah Carey's "All I Want for Christmas is You;" hits from "A Charlie Brown Christmas;" "Feliz Navidad;" and even a contemporary take on "White Christmas" will help to make the season bright. Olivia Beauchamp, Emme Jones, Erin Grams, and Frannie Mamer — aka "The Songbirds" — will premiere a new arrangement of "Mister Santa" by Jazz at Saint Mary's director Eric Heukeshoven.
Arrive early and enjoy even more holiday favorites! Jazz Combo 1 will perform in the Ben Miller Lobby from 6:45 to 7:15 p.m., prior to the performance.
For more information, contact Director of Jazz Studies, A. Eric Heukeshoven at 507-457-7292 or eheukesh@smumn.edu.
Chamber Orchestra
The Saint Mary's Chamber Orchestra will present their annual winter concert at 3 p.m. Dec. 7 in Page Theatre.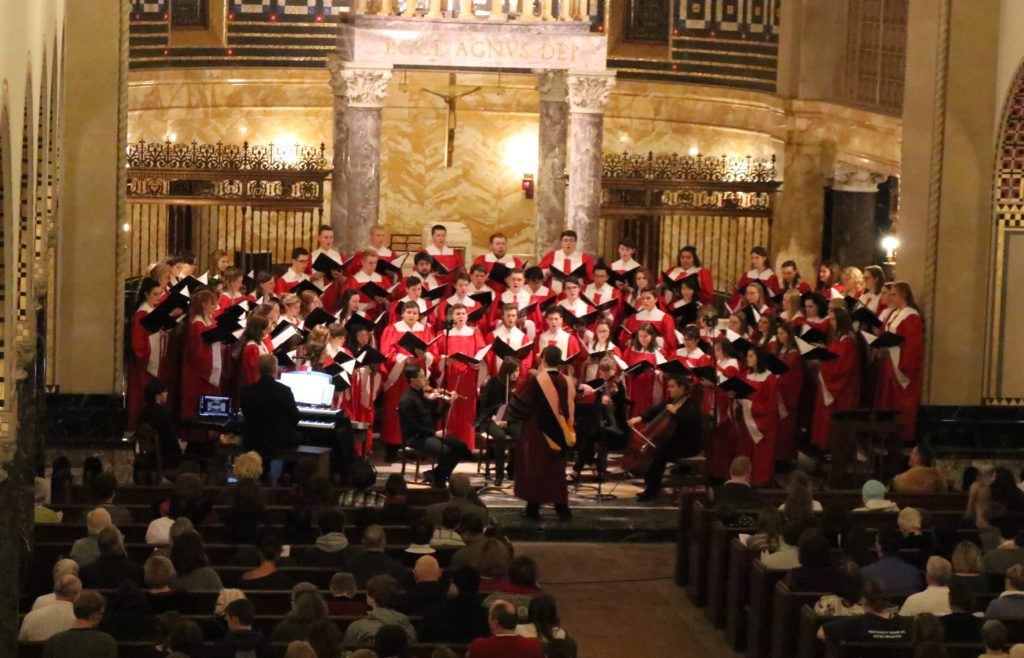 'Lessons and Carols'
The joyous and uplifting Christmas service of "Lessons and Carols" will be presented by the Saint Mary's University Department of Music at 7:30 p.m. on Saturday, Dec. 7.
The beautiful service, held in the majestic Chapel of Saint Mary of the Angels, features the Saint Mary's Concert Choir and Chamber Singers, directed by Dr. Patrick O'Shea.
"Lessons and Carols" reflects on the Christmas story through several short readings, hymns, and Christmas carols sung by the choirs and audience. Music includes familiar carols and selections by composers from the Renaissance to the present.
The Chapel of Saint Mary of the Angels is located at Wabasha and Vila streets in Winona.
Concert Band
Celebrate the season Sunday, Dec. 8, with a variety of selections including holiday favorites and band classics by the Saint Mary's Concert Band and Wind Ensemble, under the direction of Dr. Janet Heukeshoven.
The program includes: "Gaudete," "Holst Winter Suite," "The Joy of Christmas," "Holiday Favorites," "So Wondrous Bright," "Gloria," and "Sleigh Ride." The performance begins at 4 p.m. in Page Theatre.
After the main performance, music will continue in the Ben Miller Lobby of the Performance Center. Enjoy sweet treats provided by band members, punch, and coffee while listening to a variety of chamber ensembles including a flute choir, clarinet ensemble, tuba-euphonium quartet, mixed woodwind quartet, and more. This concert is a family-friendly event; come for the music, and stay for the festive lobby party. For additional information, contact Janet Heukeshoven at jheukesh@smumn.edu.
Tickets for all performances are $10 for adults and $5 for students and seniors and are available by calling the Saint Mary's Box Office, 507-457-1715, from noon to 6 p.m. Monday through Friday, or online at www.pagetheatre.org. Tickets at the door are available by cash or check only.
Caption: The Saint Mary's Concert Band is ready to perform holiday favorites Dec. 8.