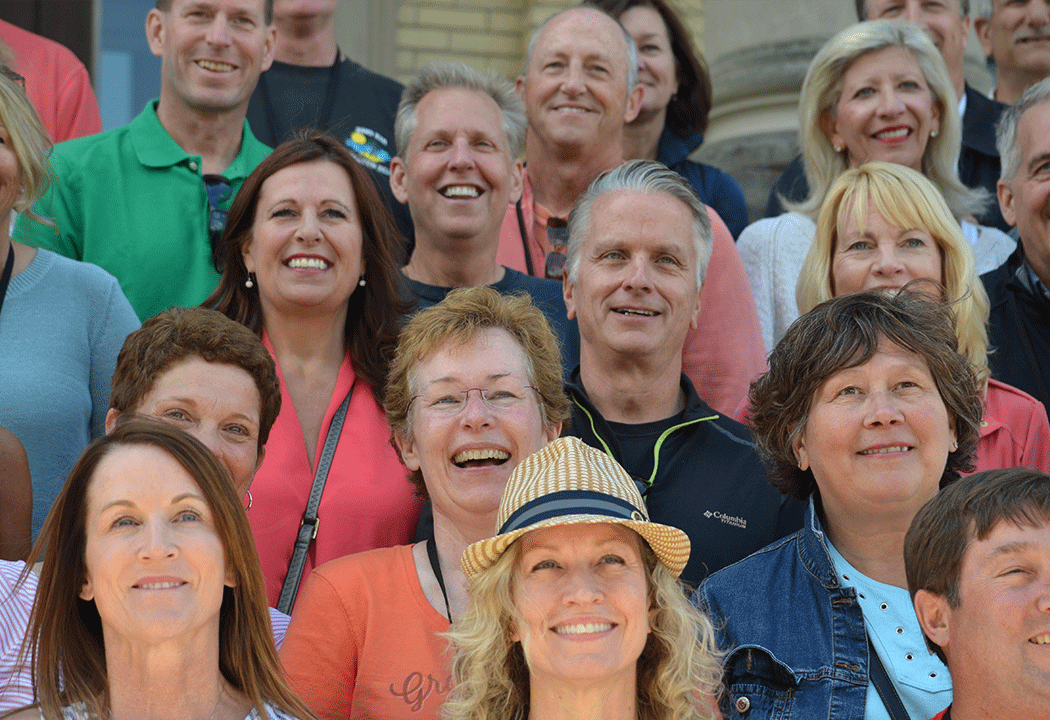 WINONA, Minn. — Saint Mary's University honors outstanding alumni each summer during Reunion Weekend. This year, four alumni will be honored during a reception Saturday, June 23, on the Winona Campus.
This year's Distinguished Alumna Award recipient is Dr. Bobbie (Smith) Gostout CST'78, '83 of Rochester and Winona, Minn.; the Alumni Appreciation Award recipient is Judy (Mullins) Lucas '83 of Oak Brook, Ill.; the Outstanding Young Alumna Award recipient is Ania McNamara '11 of Tampa, Fla.; and the Lasallian Service Award recipient is Sarah (Bellingham) Laitinen '07 of Warwick, R.I., and Harmony, Minn.
More than 300 alumni, family, and friends will return for Saint Mary's Reunion Weekend festivities, which begins Friday, June 22, and will run throughout the weekend. To register or for more information about the many activities and events planned, visit mysmumn.org/rw18.
2018 Saint Mary's Reunion Weekend honorees:
Distinguished Alumna Award
Dr. Bobbie (Smith) Gostout CST'78, '83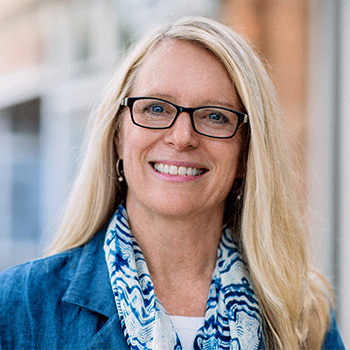 In her role as vice president for Mayo Clinic, Dr. Bobbie (Smith) Gostout '83 is accountable for setting vision and providing oversight for the Mayo Clinic Community Medicine practices, including 18 regional hospitals and 68 regional clinics. After graduating from The College of Saint Teresa, she enrolled at Saint Mary's University to complete a biology degree in pursuit of applying to medical school. She credits the professors and learning experiences at Saint Mary's with providing her the knowledge, vision, and confidence to get into Mayo Medical School. Following 13 years of medical training, she joined the staff of Mayo Clinic. She enjoys her surgical practice, which is focused on caring for women with gynecologic cancers. In 2007 she was appointed chair of the Mayo Clinic department of Obstetrics and Gynecology, and in 2014 she was appointed as a member of the Mayo Clinic Board of Governors. Gostout enjoys biking, cross-country skiing on the Winona Campus trails, getting out on the Minnesota lakes and rivers, and spending time with family and friends.
Alumni Appreciation Award
Judy (Mullins) Lucas '83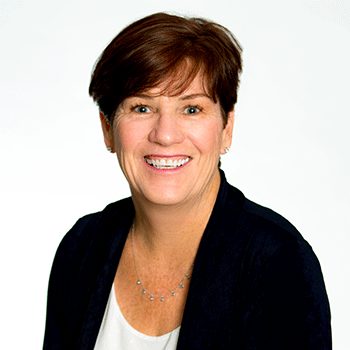 Judy (Mullins) Lucas '83 and her husband, John Lucas '84, and their families are longtime supporters of Saint Mary's University. As an alumna, Judy Lucas has been an avid supporter of Saint Mary's athletics, especially the women's softball program as she was a softball player all four years at Saint Mary's. Many of her best college memories were made on the field and with her teammates. Until recently, Lucas owned and operated their family business, Mullins Food Products, with her 10 siblings. They've since sold the business, but she and her brothers and sisters continue to manage it. Over the years, the Mullins and Lucas families have graciously taken leadership roles with several university events. They've sponsored Chicago golf outings, Saint Mary's conventions, and the Chicago Centennial Celebration event. Lucas serves on the Saint Mary's Athletic Advisory Board and is involved with the Bogey Bash as a member of the Chicago planning committee. In 2012, the Lucas family created an endowed scholarship, the Daniel E. '47 and Veronica M. Lucas Legacy Scholarship, which supports children of undergraduate alumni.
Outstanding Young Alumna Award
Ania McNamara '11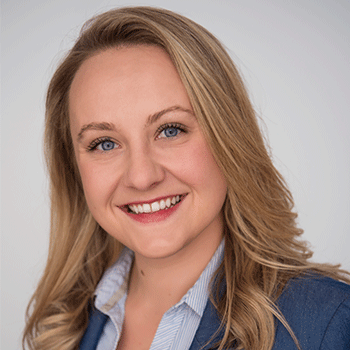 Ania McNamara '11 is finding success in her career and in her personal passion of providing gifts to orphans throughout Poland. A senior marketing professional who specializes in digital marketing, McNamara has broad perspective on the marketing needs of small companies as well as the complex world of modern marketing and technology. She prides herself in approaching every project with a multifaceted perspective and a goal to uncover the most creative and strategic way forward. In 2016, she founded McNamara Marketing, a flexible marketing resource firm providing full-service marketing to businesses worldwide. In her spare time, McNamara organizes the CCF4Orphans Project, a 10-year initiative sending Christmas gifts overseas to children who reside in Polish orphanages. This cause is particularly close to her heart as she and her sisters were adopted as young children from an orphanage in Poland. She strives to continuously improve living circumstances and quality of life for these children.
Lasallian Service Award
Sarah (Bellingham) Laitinen '07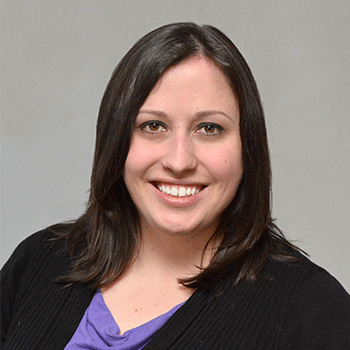 Sarah (Bellingham) Laitinen '07 has dedicated her life to Lasallian service. From August 2007 to June 2009, she served as a Lasallian Volunteer at the San Miguel School in Providence, R.I. In June 2009 she was hired full-time as the sixth-grade homeroom teacher and remained on faculty for seven years. Laitinen was appointed to the International Council of Young Lasallians in 2015. She has taken part in a number of formation programs and Lasallian gatherings, including graduating from the Buttimer Institute of Lasallian Studies in 2012, serving as a delegate to the third International Symposium of Young Lasallians in 2014, and participating in the USA – Toronto Region VEGA program in 2010. She has also served in various capacities for the District of Eastern North America (DENA), including the Young Lasallians Council, Association for Lasallian Mission Committee, and planning committees for formation programs. She was a delegate to the DENA Mission Assemblies in 2011 and 2015. Laitinen is the director of Lasallian Programs in the Office for Lasallian Education at Christian Brothers Conference. She lives in Rhode Island with her husband, Eric, and son, Logan.