Saint Mary's University recognized the generosity of two alumni families — Anthony '59 and Sandra Adducci and Robert J. '49 and Lucille G. Stiever— with the Heritage Award for Transformational Philanthropy on Oct. 15.
The Heritage Award, given annually at the university's Celebrating a Tradition of Philanthropy benefactor dinner, recognizes special individuals whose exceptional philanthropy has significantly transformed the university and positioned Saint Mary's for a second century of excellence in education.
Anthony '59 and Sandra Adducci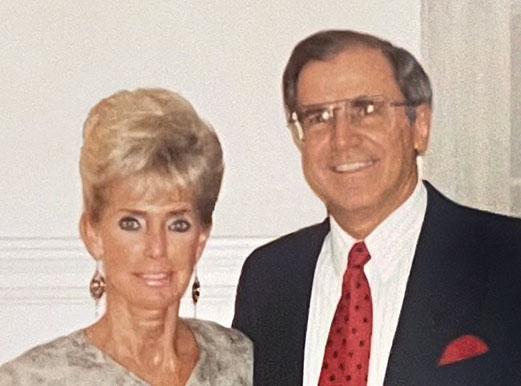 Anthony J. Adducci '59, a pioneer in Minnesota's medical device industry and a trustee emeritus, dedicated his life to the sciences. The Adducci Science Center on Saint Mary's Winona Campus (now known as Aquinas Hall) was named in honor of the Adducci family in 1987 in recognition of Anthony Adducci's success. Soon after his graduation from Saint Mary's, Adducci was hired as an engineer by Medtronic and helped teach doctors how to implant pacemakers. In 1972, he helped found Cardiac Pacemakers (now Guidant). The company went on to develop the first lithium battery-powered pacemaker and was a leader in cardiovascular technology. After selling his stake in Cardiac Pacemakers to Eli Lilly & Company, Adducci worked as a private venture capitalist in the Twin Cities. He was president of Technology Enterprises and director of North American Banking Company and Capsule Design, and he established the Adducci Family Foundation, which provides grants to programs serving children, battered women, and seniors.
The award recognizes Anthony (posthumously) and Sandra Adducci, longtime philanthropic supporters of Saint Mary's for their dedication to furthering the needs of our students. Most recently, they established the Anthony '59 and Sandra Adducci Family Makerspace, a hands-on lab in Aquinas Hall that will transform the learning experience for students.
Robert J. '49 and Lucille G. Stiever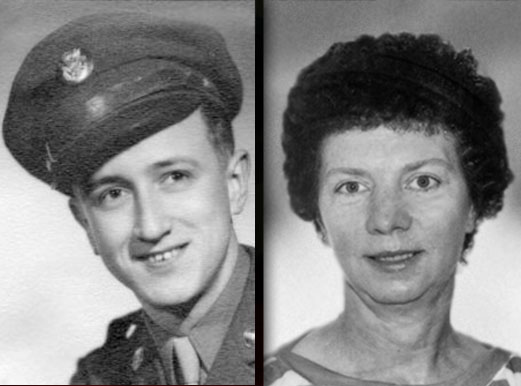 Robert J. '49 and Lucille G. Stiever's generosity will also transform the lives of students at Saint Mary's today and in the future with their $5 million estate gift, the largest estate gift in university history. Both Stievers were lifelong learners and avid readers. It was their desire that their estate gift be used for undergraduate students on Saint Mary's Winona Campus with financial need so more students would be able to afford a college education.
Preceding his wife in death, Robert Stiever was an economist and accountant for the USDA Commodity Credit Corporation and the Agricultural Stabilization and Conservation Service and retired after 40 years. After 30 years, Lucille Stiever retired from her position as the office and property manager for the Ramsey County Public Library.
Though the Stievers will never hear the thanks or get to know the many students who will benefit from the scholarship support generated from this gift, this is exactly the way this humble and generous couple would have wanted it.