Approximately 150 students, faculty, alumni, and guests gathered for the 17th annual Doctoral Research Symposium March 5 and 6. The event included people from the three current doctoral programs (Psy.D., DBA, and Ed.D.). It was held virtually using a new platform, Remo, as well as Zoom.
Friday evening included an engaging keynote presentation from Eden Wales-Freedman, Ph.D., vice provost of Faculties and Academic Administration, titled, "Trust me, I'm a Doctor!: The Power and Potential of a Doctoral Degree." Student poster presentations were done at tables in the virtual conference center (on the fifth virtual floor!). Lisa Sanderson, associate director of Alumni Relations, offered greetings. Krista Soria, Ph.D., associate professor in the Ed.D. program, also presented "Publishing Your Research: Opportunities and Obstacles" with Jennifer Schultz, Ph.D., core associate professor in the DBA program, facilitating discussion.
Saturday included many more virtual conversations about student projects in the virtual conference center. Participants then moved to Zoom for more extended presentations including an Ed.D. Comp Exam Workshop, Carrie Bowler's Ed.D. dissertation defense: "An Exploration of Women's Experience of Advocacy Actions Throughout their Leadership Career within Academic Medical Centers." Student projects that included complete or nearly complete dissertations included: "The Success of Boys and Single Gender Classrooms," "The Impact of Attitudes Toward Mental Illness on Prospective Jurors' Perceptions," "The Lived Experiences of Hmong Women Leaders in the Hmong AG Churches," and many others.
There was also a round of faculty presentations by:
Jennifer Schultz, Ph.D., core associate professor in the DBA program, (with DBA students Danielle Campeau, Nathaniel Siats, and Belinda Gardner): "A Session on Sessions! Facilitating Academic Conference and Professional Meeting Sessions"
Stacy Dean, Ph.D., director for university writing services: "Are We There Yet?: Strategies for Finishing (and Even Enjoying) Doctoral Writing Projects."
Molly O'Connor, Ph.D., assistant professor of psychology, and Emma Erdahl, coordinator of academic administration: "Working with IRB"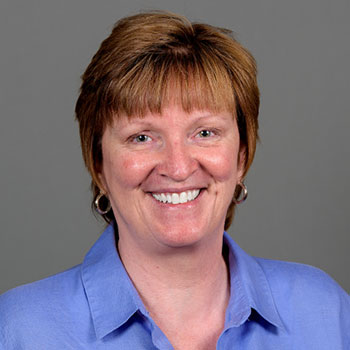 Back in Remo Saturday, the event continued with a thought provoking and informative keynote from Krista Ratcliffe, Ph.D. (Arizona State University) titled "Rhetorical Listening to Cultural Logics of Race." The day concluded with the very exciting Tenure Tank Competition facilitated by Kathryn LaBore, Ph.D., assistant professor in the Psy.D. program, where students "pitched" their research project to a distinguished panel of judges (Ken Solberg, Ph.D., Nancy Johnson, DBA, and Michael Lovorn, Ph.D.). Winning presentations were delivered by Nancy Duong (from DBA): "Successful Ethnic Entrepreneurship: Southeast Asian Owned Restaurant Experiences in the Twin Cities," and Lindsay Barnhart (from Ed.D.): "Social skill Development in Preschool Children: A Comparison of Two Curriculum Models."