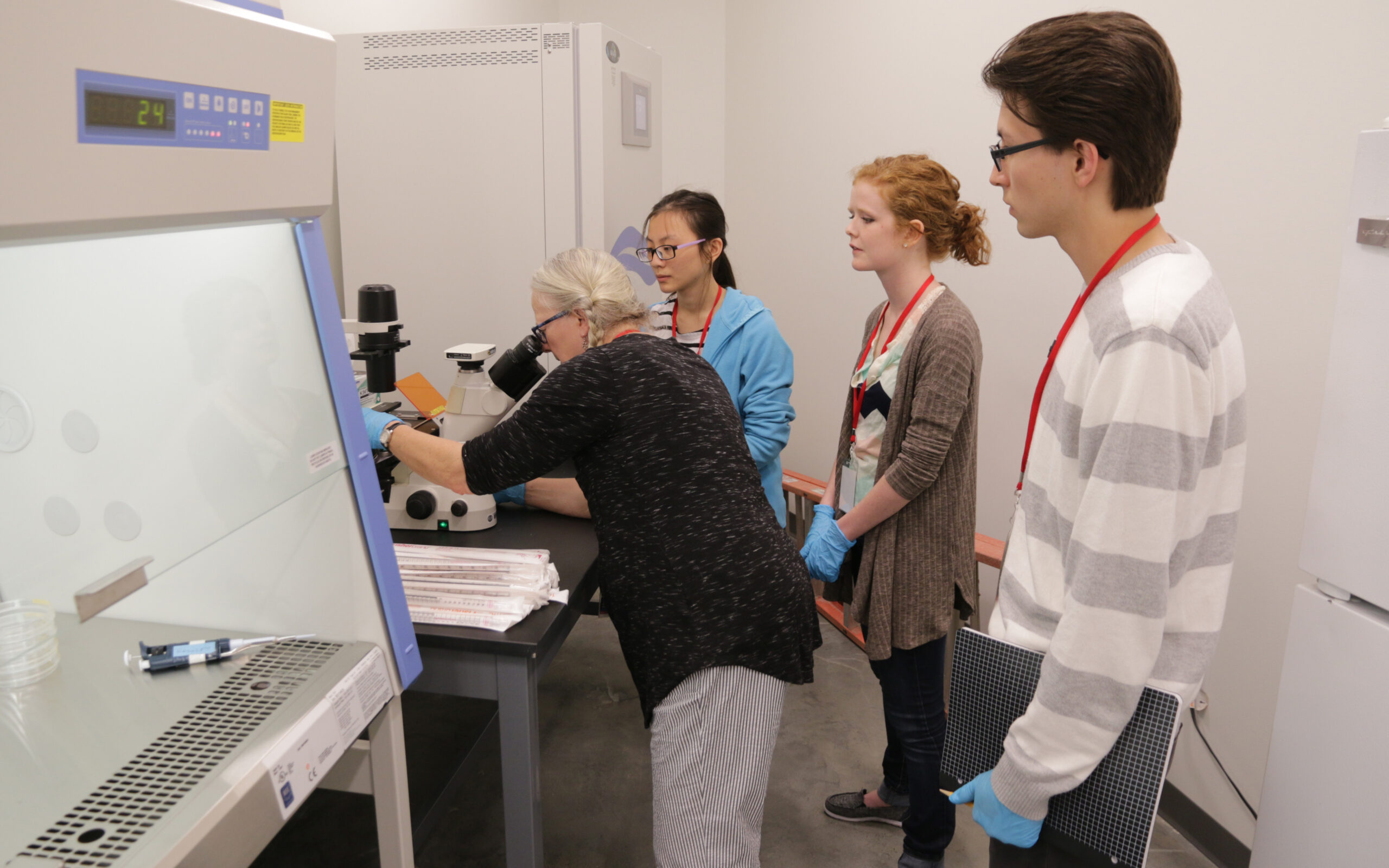 WINONA, Minn. — Thanks, in part, to a $49,202 grant from Advancing Regenerative Medicine, Saint Mary's University is hosting its second Regenerative Medicine Workshop for regional college students May 20-24 on its Winona Campus.
Ten select students will take part in this educational experience that is focused on advancing clinically relevant scientific discovery in regenerative medicine and tissue engineering. This workshop will feature innovative learning and hands-on activities. The workshop will also include a tour of the Center for Regenerative Medicine at Mayo Clinic in nearby Rochester, Minn., and guest speakers.
The transitional and groundbreaking discipline of regenerative medicine has tremendous potential to impact the treatment of diseases affecting different organ systems, from tissue growth for burn victims to growing new vital organs, like hearts and kidneys. The potential for self-repair can lead to an improvement in the quality of life — and even sustain life — for many patients.
According to Dr. Todd Reinhart, dean of the School of the Sciences at Saint Mary's, "This short workshop will be providing wide coverage of key foundational areas in regenerative medicine, including stem cells, tissue engineering, approaches for studying 3D models of tissues, and ethical aspects of the field. Students will also be exposed to key methods used in regenerative medicine research. We are pleased to have students participating from a variety of public and private universities and are thankful for the support from the State's Regenerative Medicine Minnesota initiative."
Participants in the workshop include:
STUDENT/HOMETOWN/SCHOOL:
Zachary Bracken / Osseo, Minn. / Saint Mary's University of Minnesota
Scarlett Cheong / St. Cloud, Minn. / St. Cloud State University
Jonathan Dicke / Rochester, Minn. / Southwest Minnesota State University
Danielle Franke / St. Paul, Minn. / Saint Mary's University of Minnesota
McKenna Gaalswyk / Rochester, Minn. / Saint Mary's University of Minnesota
Chance Jakobson / Rochester, Minn. / St. Cloud State University
Olivia Kostueck / Minooka, Ill. / Saint Mary's University of Minnesota
Brady Larson / Arbor Vitae, Wis. / University of Wisconsin-Stout
Natalie Luo / St. Paul, Minn. / Macalester College
Grace Wilson / Portage, Wis. / Saint Mary's University of Minnesota