ROCHESTER, Minn. — Saint Mary's University invites everyone to an info session and guest speaker on its beautiful Rochester Campus Wednesday, Oct. 23.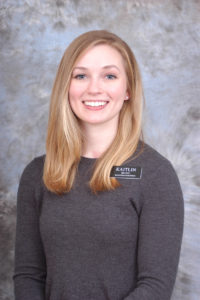 First enjoy a health-related discussion with Kaitlin Bruun, a registered and licensed dietitian with HyVee in Rochester, Minn., who will be talking about "gut health and wellness" from 4:30 to 5 p.m. Bruun studied at North Dakota State University and completed a rigorous dietetic internship through the University of Nevada, Reno. She is happy to be back in her home state of Minnesota, and is passionate about nutrition and helping others live an easier, happier, and healthier life.
Learn:
Why taking care of our gut health is important
Signs of an unhealthy gut
What affects our gut health
How to promote better gut health
Possible diseases/conditions related to an unhealthy digestive system
Why detoxes/cleanses don't work
Top 10 gut health tips
And then stay to get more information about Saint Mary's offerings in Rochester from 5-7 p.m. at the campus, located at 2900 19th St. N.W. Choose from a variety of programs from the graduate schools of business and technology, education, and health and human services.