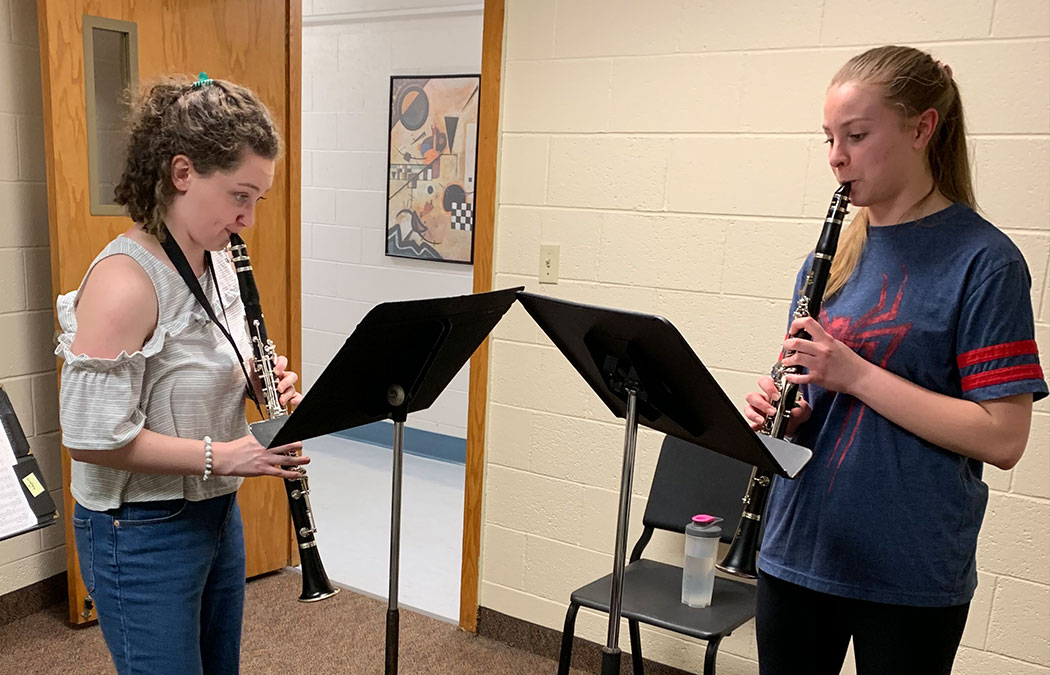 Saint Mary's University students and community musicians are coming together to present a chamber music recital in the Great Hall at Watkins Manor on Monday, April 29, from 6 to 7 p.m.
Ensembles performing include the Saint Mary's Flute Quartet, Clarinet Trio and Quartet, and a variety of mixed woodwind ensembles ranging from four to eight players on flute, oboe, clarinet, bass clarinet, and bassoon. Familiar classical music, folk music arrangements, ragtime, and more will be performed, including an arrangement of Charles Gounod's "Funeral March of a Marionette," made famous by the Alfred Hitchcock TV series. This free concert is open to all and will last approximately one hour.
Flutistry, a Winona community ensemble founded in 2012, will be joining the Saint Mary's musicians for this performance on flute, alto, and bass flutes. Also performing will be a woodwind trio of Kristi Krause (oboe), Frank Bures (clarinet), and Dr. Janet Heukeshoven (flute). All of the performers are either members of the Saint Mary's Concert Band and/or the Winona Municipal Band. For additional information, contact Dr. Janet Heukeshoven, Saint Mary's music professor, at jheukesh@smumn.edu.