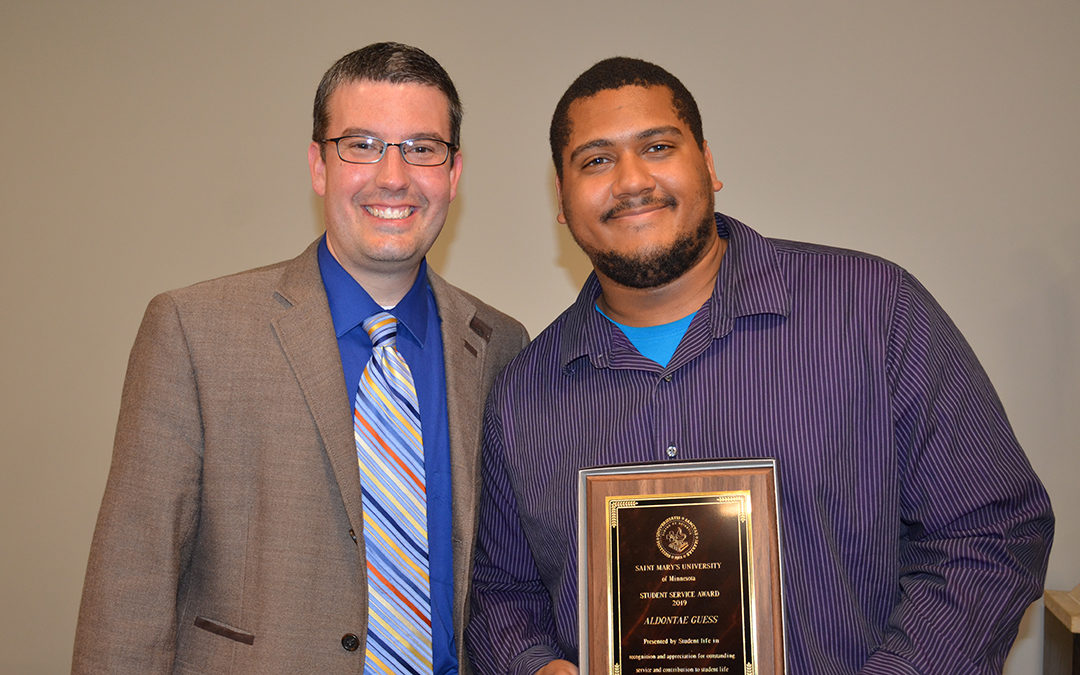 WINONA, Minn. — Saint Mary's University recognized outstanding students, faculty, and staff April 15 at the Student Life Awards Ceremony. Individuals who have exhibited outstanding leadership and service through co-curricular activities at Saint Mary's were recognized.
Awards included:
Brother Finbar McMullen Award (presented to a Saint Mary's community member who demonstrates him/herself to be an individual who unselfishly meets the needs of the undergraduate students of Saint Mary's) — Ellie Brettschneider, graduate assistant hall director for Bishops, Hillside, and LaSalle halls, daughter of Daniel and Martha Brettschneider of Lakeville, Minn.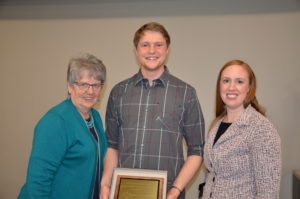 Charlene "Char" Tjaden Outstanding Resident Assistant Award — Zechariah Kitzhaber, son of Daniel and Christy Kitzhaber of Marshfield, Wis.
Intramural MVP/ Official of the Year — Giselle Centeno, daughter of Enrique and Marielena Centeno of St. Paul.
Cardinal Pride Award — Robbie Sobczak, son of Nancy Sobczak of Cloquet, Minn.
Student Athlete Champion Award — Connor Ellinghuysen, assistant director of admission
Outdoor Leadership Award — Erin Hettinger, daughter of Joseph and Ann Marie Hettinger of Lake Villa, Ill.
Club/Organization of the Year — Taylor Richmond Benefit Dance Committee, accepted by Aldontae Guess, son of William Guess of Decatur, Ga., and Latesa Guess of Chicago; and Sarah Fowler, daughter of Michael and Diane Fowler of Hinckley, Ill.
Outstanding Student Senator of the Year Award — Kendall Archer, daughter of James and Tana Archer of Draper, Utah.
Club and Organization Adviser of the Year — Nikki Richmond, co-adviser of the Taylor Richmond Benefit Dance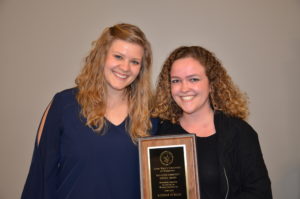 Winona Community Service Award — Kiernan Dunham, daughter of Thomas and Lisa Dunham of Chicago, Ill.
Saint Benilde Award (presented to students who reach out to new members of the university community, are inclusive and inspiring, and lead by being hospitable, open and accepting) — Marissa Kinzer, daughter of Steven and Jennifer Kinzer of Atkin, Minn.
Brother James Miller Award (presented to a student who has dedicated his/her college experience to promoting the legacy of Brother James Miller, spreading the compassion of God and continually serving the community) — Austin Kleman, son of Richard and JoAnn Kleman, Kronenwetter, Wis.
Brother Charlie Burke Award (presented to a faculty or staff member who has made significant contributions to the entire Student Life Department. This individual has promoted the growth of the whole student through their exemplary standard of ethical service, dedication to creating developmental relationships, and their desire to promote lifelong learning) — Karen Hemker, Director of Access Services
Student Service Award — Aldontae Guess, son of William Guess of Decatur, Ga., and Latesa Guess of Chicago
Captions: Tim Gossen, vice president for Student Affairs and Student Life, presents Aldontae Guess with the Student Service Award.
See more photos from the day at smumn.edu/photos.