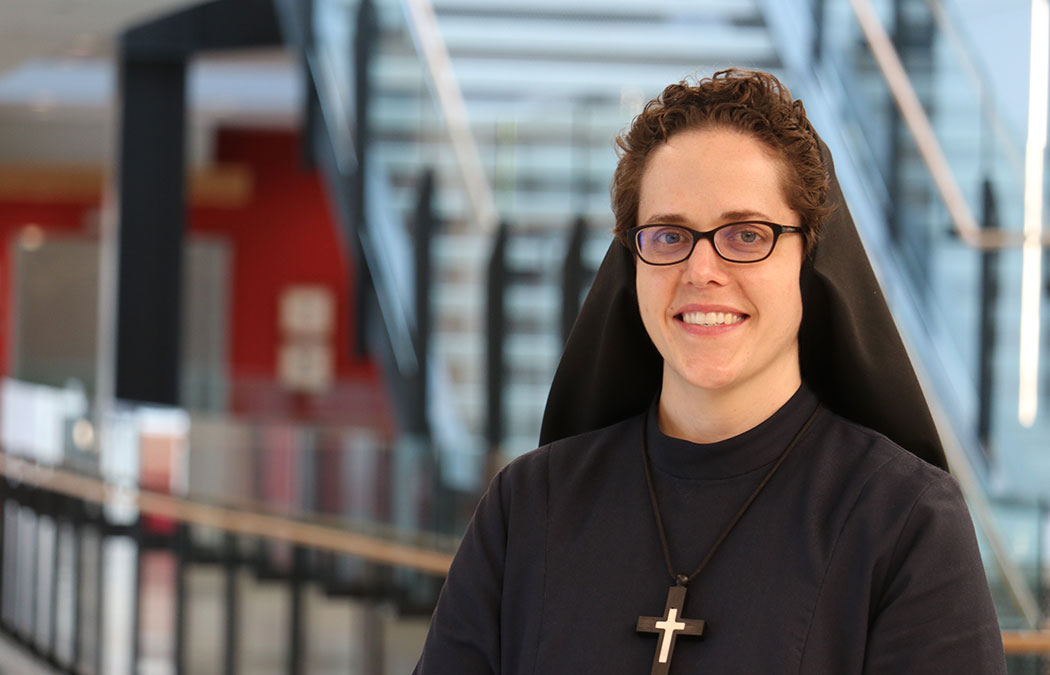 Saint Mary's University's proposed new Bachelor of Science in Nursing program will prepare you for one of the most in-demand and growing careers in the country.
The new B.S. in Nursing degree stems from market research and an identified need in the workforce and is part of the university's ongoing expansion in its successful healthcare-related academic offerings
"We know with the changing demographics and aging of the workforce, there's continued need for nurses and nurse anesthetists, particularly in rural areas," said Todd Reinhart, Sc.D., dean of Sciences and Health Professions. "And we also know that we're going to continue to need educated policy and prevention personnel. One of the biggest examples of this we are seeing today is with COVID-19."
As a student in our nursing program, your learning will be put into practice in a clinical placement in your junior and senior years of study. We have strong partnerships with excellent health care providers and systems, from small and rural to larger urban settings, that will provide invaluable practical exposure.
And, this fall, our nursing students will learn in renovated facilities within Adducci Science Center's Hoffman and Brother Charles halls, newly equipped with a dedicated nursing suite containing a large clinical skills lab, a high fidelity nursing simulation center, as well as faculty offices and learning hubs.
Saint Mary's has recently announced Sister Agnes Mary Graves, RSM, director and inaugural Jack and Mary Ann Remick Chair of Nursing, will lead the B.S. in Nursing program, to be offered from the Winona Campus, and will also be responsible for the university's RN to BSN online program.
She brings a broad range of nursing experience from working as a FertilityCare practitioner at Mercy FertilityCare in Winona, and as an RN in a number of settings including Indiana University Health at Methodist Hospital's Advanced Heart Care Unit, Mercy Volunteer Corps, St. Joseph Mercy Hospital in Guyana, and the University of Kentucky Hospital, where she completed her BSN Residency Program.
Sister Agnes Mary earned her B.S. in Nursing from the University of Missouri-Sinclair School of Nursing and will graduate this May from the Doctor of Nursing Practice-Family Nurse Practitioner Program at Winona State University. She is currently completing her Nurse Practitioner Residency at Mayo Clinic School of Health Sciences.
"Sister Agnes Mary is the right leader at the right time for Saint Mary's as we grow our nursing program and focus on a vision for the future in Catholic healthcare offering at Saint Mary's," said Father James P. Burns, IVD, Ph.D., Saint Mary's president. "She will not only make sure our nursing students are well prepared, she will also ensure they are nurtured and leave Saint Mary's to become servant leaders with strong ethical and Catholic foundations. The combination of deep skills preparation and development of character and virtue that we uniquely provide will result in the best clinical and personal attention possible in healthcare today."
Learn more about how Saint Mary's can help you shape your future in nursing.*
*The program is accredited by the Commission on Collegiate Nursing Education, and Saint Mary's is seeking approval by the Minnesota Board of Nursing.