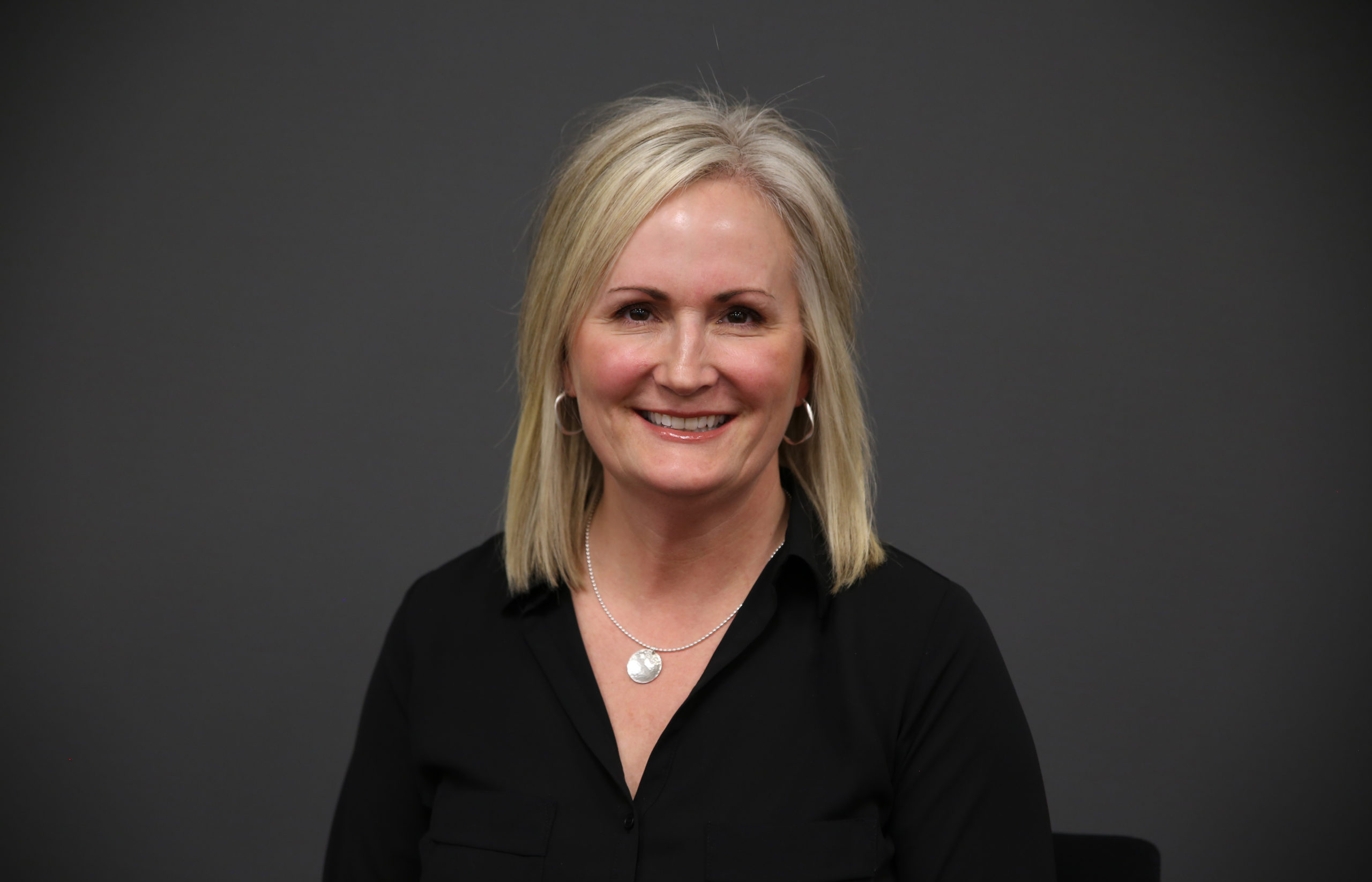 The Marketing and Communication Office will be profiling Saint Mary's University leaders regularly in the Cardinal Update. Our goal is to showcase those overseeing and guiding key areas important to our strategic initiatives. This week, we feature Amy Heinz, O.T.D., dean of the School of Health and Human Services.
Name: Amy Heinz
Title: Dean for the School of Health and Human Services (SHHS)
How long have you worked at Saint Mary's?
I've been at Saint Mary's for a little over three years. I started at Saint Mary's in the in the role of program director for the M.A.in Health and Human Services Administration. I began serving as interim dean for SHHS in October 2021 and have taken the position on permanently as of this month.
What's your favorite part of your job?
I love collaborating with colleagues through problem-solving, creating, developing, and learning! Another favorite part of my job is seeing students complete their degrees despite all sorts of life challenges. This past weekend, it was deeply meaningful to see graduates in the SHHS come across the stage at commencement, several of whom I have had the pleasure of working with since I started at Saint Mary's in 2018.
What are your hopes for the future of Saint Mary's?
One of my hopes for Saint Mary's it to continue to grow in regional and national recognition. We have amazing staff, faculty, administrators, and programming with an abundance of opportunities for students to benefit from! I hope we can cast an even greater net of awareness of the good work we do at Saint Mary's!
What is your proudest professional accomplishment?
I am most proud of completing my Doctorate in Occupational Therapy with an emphasis in education in 2015. The degree was fully online with travel onsite four times to Rocky Mountain University in Provo, Utah. I am proud of this accomplishment because I was able to excel at my studies while working full time and raising three young girls. Going forward, I hope that this, along with my current and future professional accomplishments, serves as an inspiration to my daughters of all the things working moms are capable of.
Looking at the "Declaration on the Lasallian Educational Mission," which of the 12 declarations resonates with you the most? Why?
Declaration nine (We believe that Lasallian education is an expression of Christian humanism) resonates with me the most. I am proud of the Lasallian education that we provide Saint Mary's University. Grounded in academic excellence, lifelong learning, and the formation of faith, character, and virtue. Lasallian education aims to develop learners into leaders who can meet the needs of society in ways that are ethical, inclusive, and socially just. This is undeniably intrinsically aligned with a Christian humanistic lens. Saint Mary's works not to just foster the development of those we serve with practical skills sets that meet industry needs, but we strive to meet the demands of society in a way that is holistic and serves the greater good. This is needed now more than ever and is indeed something we should be proud of!