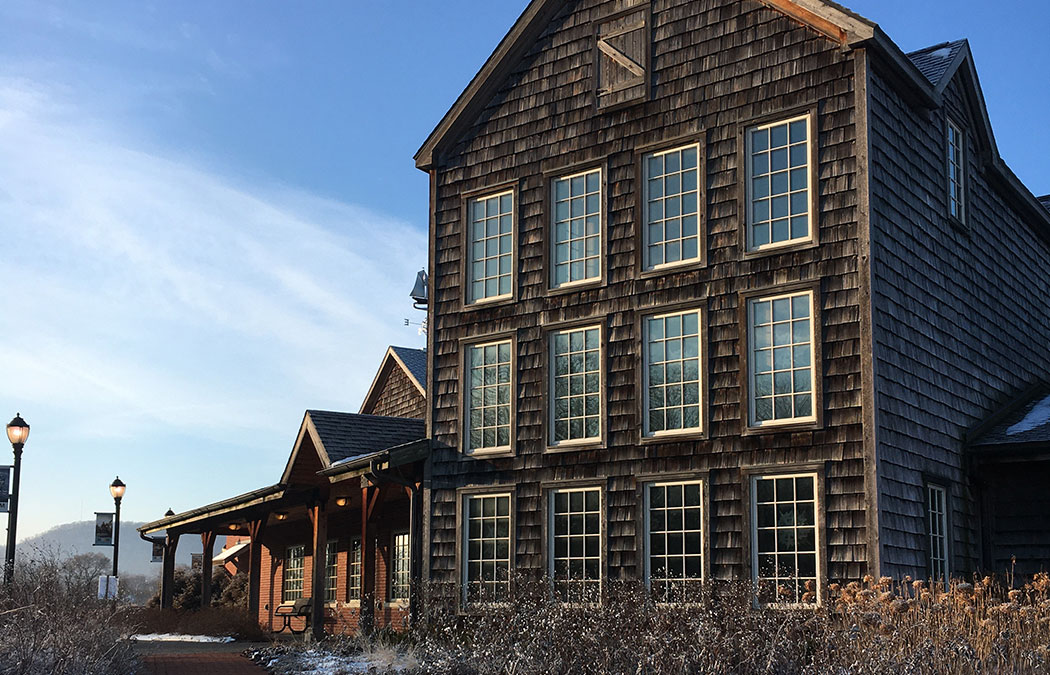 Saint Mary's University is providing students with hands-on experiences — even in a virtual world.
Students in the first-semester Advertising and Promotions course were tasked with designing an advertising campaign for one of several target markets for the Minnesota Marine Art Museum (MMAM).
The museum, located in Winona and pictured above, is home to some of the most unique and significant marine artworks in the Midwest, from Monet and Picasso, to Emanuel Leutze's Washington Crossing the Delaware.
Using course concepts taught by Shelly McCallum-Ferguson, DBA, student teams designed campaigns using target market research, objective and goals development, creative and design skills, and media strategy.
Then, in December, the class members, most of whom are marketing majors in the School of Business and Technology, presented the creatives — either for radio, TV, billboards, traditional print, brochures, or social media — and made their pitches as if they were members of an ad agency to Caitlin Crouchet, MMAM retail and communications manager.
Jordan Modjeski, a senior in the class, said the opportunity was invaluable to her. "It was a great way to develop real-world experience," she said. "Advertising is a fast-paced field. Things are constantly changing and evolving, and because of this, the learning curve is constantly shifting. This opportunity provided us with a great lesson in adaptability and flexibility, and the chance to know what it might be like to provide advertising services to a client."
Crouchet also found the collaboration beneficial. "It was a joy to work with the Saint Mary's students," she said. "I loved hearing their fresh ideas and new perspectives. They were engaged, and thoughtfully prepared their presentations. I think they will do very well when they move into the professional world."