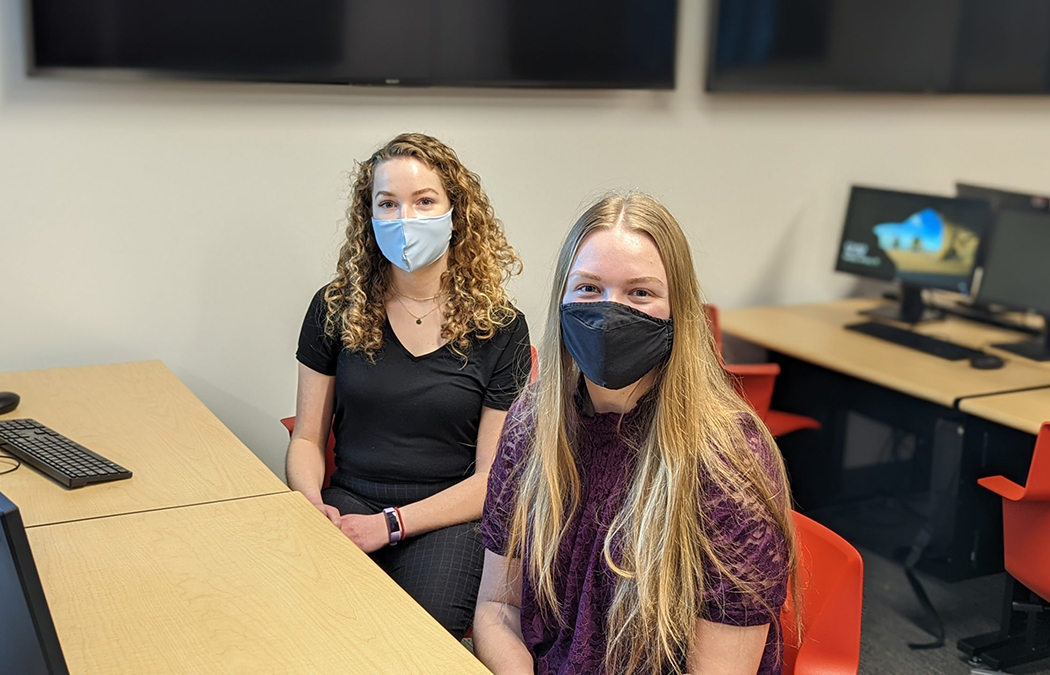 Saint Mary's University of Minnesota public relations and digital media majors Grace Chalmers and Danielle Rhodes, both juniors, earned the top two academic scholarships from the Minnesota Chapter of the Public Relations Society of America.
Chalmers was awarded first place and $2,000 in the Dr. Willard Thompson Scholarship competition, and also earned the "Best of PRSSA" for being the top overall scoring applicant. Rhodes was awarded second place and a $1,000 scholarship.
The Minnesota PRSA scholarship program is named after the late Dr. Willard Thompson of the University of Minnesota School of Journalism, with scholarships awarded annually to students from qualifying colleges and universities who excel in the study of public relations and communications.
Chalmers and Rhodes will receive their awards at the Minnesota PRSA Classics Award Ceremony later this spring.