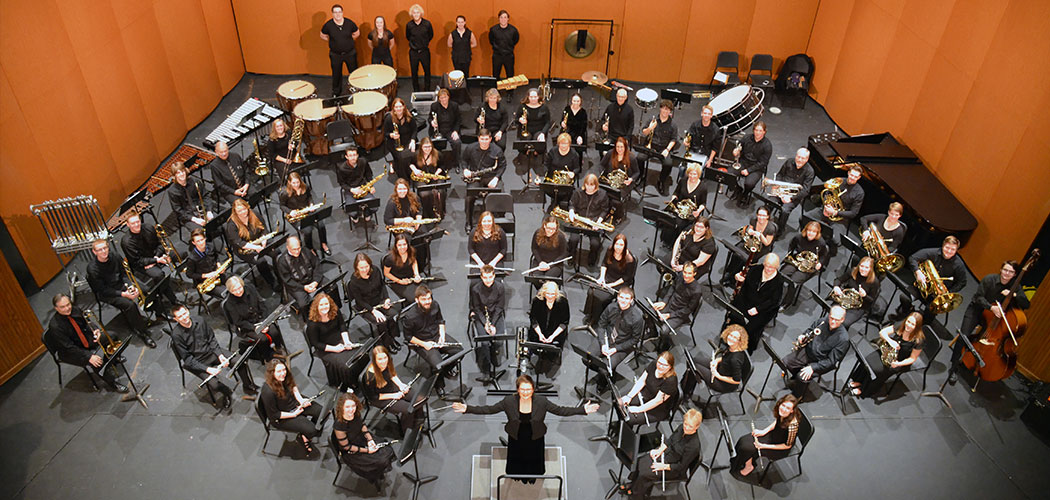 Student performances highlight weekend activities
WINONA, Minn. — As many as 1,000 visitors have come to Saint Mary's Winona Campus in celebration of Family Weekend. This year, families are welcomed Friday through Sunday, Sept. 27-29, with a full slate of activities — many of which are open to the Winona community, including music and theatre events, sporting events, and the Fall Frolic fun run/walk. Find a full schedule of events at www.smumn.edu/familyweekend.
Saint Mary's Department of Theatre and Dance will perform two hilarious one-act plays by Tom Stoppard Wednesday through Sunday, Sept. 25-29, in the Studio Theatre, located in the Performance Center. The absurd farce, The Real Inspector Hound, follows feuding theatre critics Moon and Birdboot into a hilarious whodunit, set in the mists surrounding isolated Muldoon Manor, where they become implicated in the performance they are there to review. Hound is paired with another surreal Stoppard farce, After Magritte, in which a Scotland Yard inspector sleuths a case involving a tuba, a bunch of .22 caliber shells, and some paintings. Both are directed by Dr. Jimmy Bickerstaff. Showtimes are 7:30 p.m. Sept. 25-28 and 3 p.m. Sept. 29.
The annual Family Weekend Concert, planned for 2 p.m. Saturday, Sept. 28 in Page Theatre, will feature:
The Concert Choir and Chamber Singers, under the direction of Dr. Patrick O'Shea, performing works by Randall Thompson, Moses Hogan, Sam Pottle, as well as music by Palestrina and English madrigals;
The Concert Band, under the direction of Dr. Janet Heukeshoven, performing music by John Williams, including scores from Munich and Amistad, as well as his more familiar films such as Star Wars, Jaws, and T.; and
Jazz at Saint Mary's, under the direction of A. Eric Heukeshoven, performing swinging favorites and Latin grooves.
Tickets to theatre and music performances are $10 or $5 for students and seniors and are available at the box office, 507-457-1715, from noon to 6 p.m. weekdays or online at www.pagetheatre.org/.