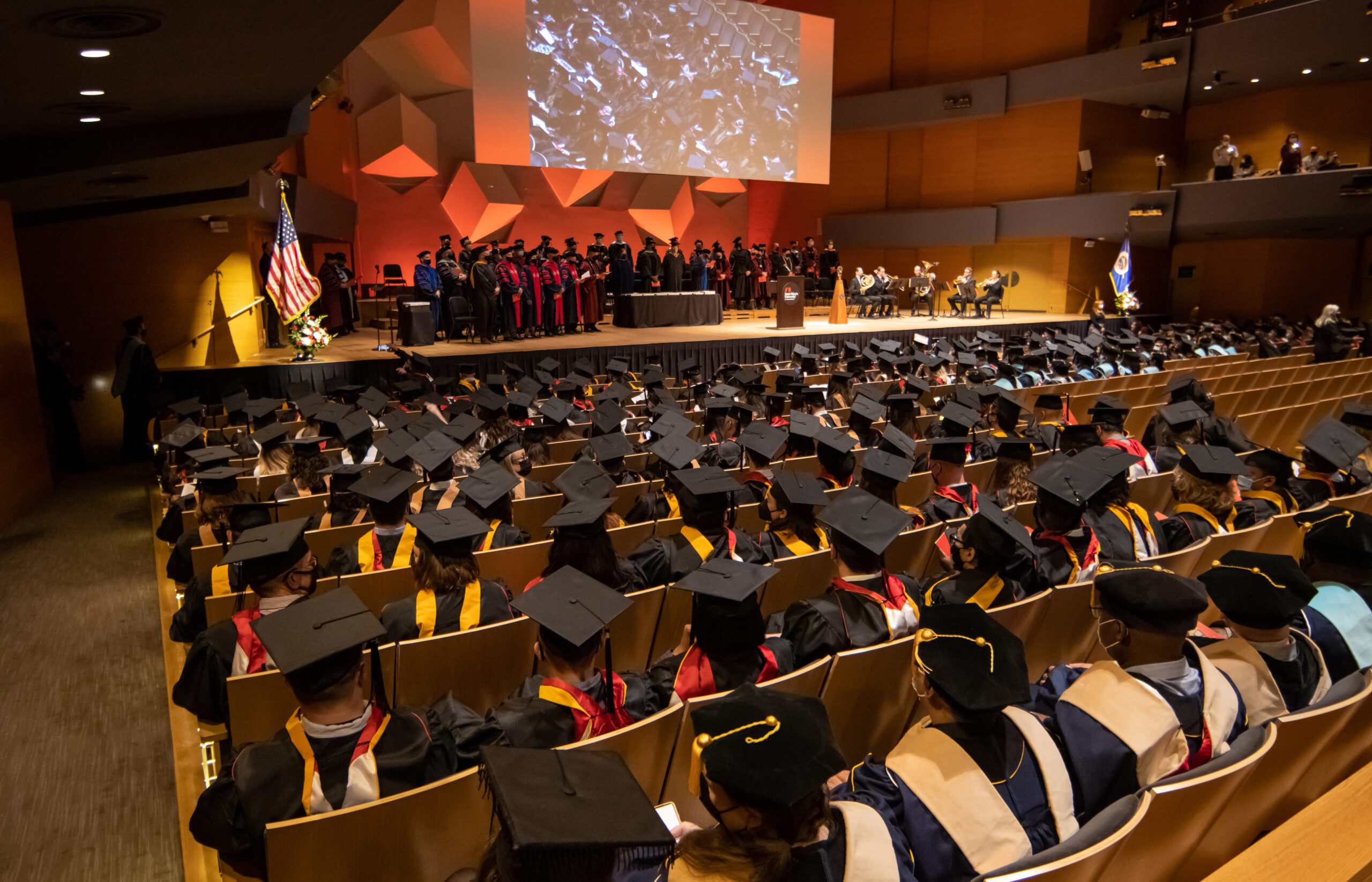 Saint Mary's University will celebrate its 2022 graduates in the Schools of Graduate and Professional Programs on Saturday, June 4 at Orchestra Hall in downtown Minneapolis.
The ceremony will begin at 10 a.m.
An expected 350 students from graduate and bachelor's completion programs will receive their degrees. Families, friends, and supporters are all invited to take part in celebrating graduating students and all of their academic accomplishments.
The hosting venue, Orchestra Hall, encourages those in attendance to wear a mask, whether vaccinated or not. More information about COVID-19 precautions can be found on Orchestra Hall's website.
The ceremony can also be streamed online: https://www.smumn.edu/about/commencement/june-sgpp-commencement-2022#livestream
Congratulations, graduates! Saint Mary's University is proud of you and can't wait to hear of your next big accomplishments.