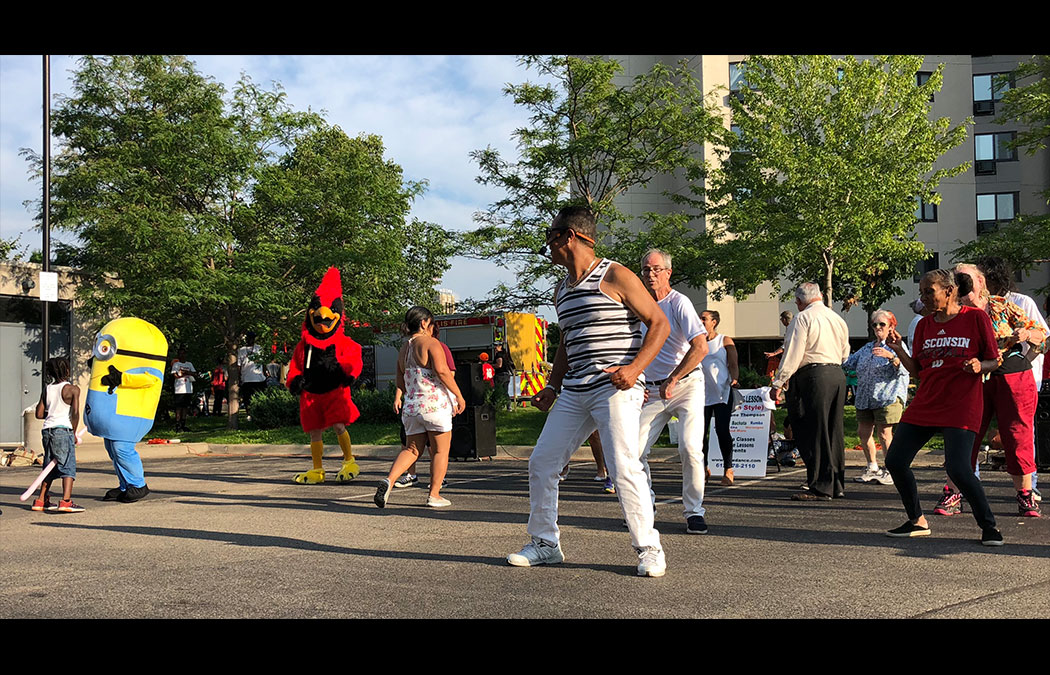 MINNEAPOLIS, Minn. — As a proud partner in the Phillips West Neighborhood, Saint Mary's University is helping to sponsor the neighborhood's 23rd annual National Night Out on Tuesday, Aug. 6, from 5 to 8 p.m. The free event will take place at the American Swedish Institute parking lot at 2600 Park Ave. and on 27th Street from Park to Oakland Ave.
The event features:
Free food
Clowns, familiar characters, and mascots (including the Saint Mary's Cardinal mascot, Big Red)
A bounce house and giant inflatable slide
Face tattoos
MN Adult & Teen Challenge choir
Rene Studio salsa dancers
Mi Tierra Mariachi band
Balloon animals
Minneapolis Mad Dads rap and dance contest (including gift card prizes for the top three winners)
Information tables with community resources and free giveaways (stop by to see Saint Mary's faculty and staff)
And more!
National Night Out is an annual event that encourages residents to hold block parties and get to know their neighbors as a way to build community and encourage crime prevention. It's also a way to promote community-police partnerships and enjoy a Minnesota summer evening surrounded by friends and family.
As part of its mission, Saint Mary's is committed to serving diverse populations and fostering relationships that promote community change and improvement. Saint Mary's has been offering graduate and professional programs from its Twin Cities Campus in Minneapolis since 1984.
Photo caption: Saint Mary's mascot, Big Red the Cardinal, danced with Twin Cities community members at National Night Out last year.