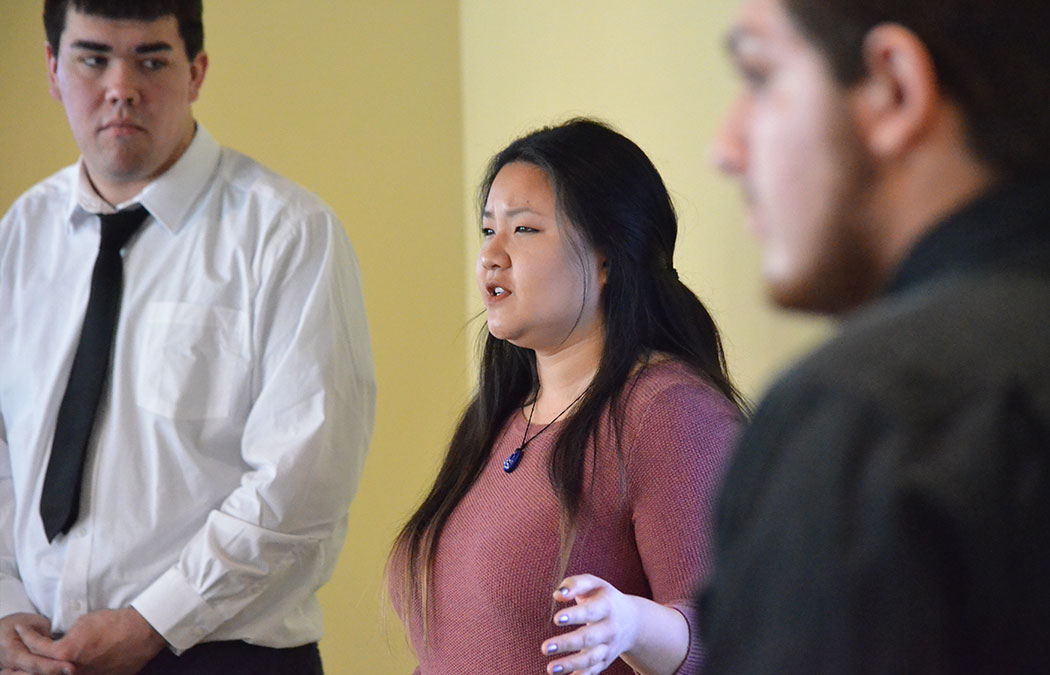 WINONA, Minn. — It's not every day that you find students from Saint Mary's University and Minnesota State College Southeast working together on a common goal. But over the past month, five students from Saint Mary's and four students from MSC Southeast have been collaborating on the rapid innovation, planning, and launch of hypothetical products.
The Winona Student Start Up launched on March 5 when the students divided into three teams, which were student-led and mentored by faculty from Winona State University, Saint Mary's, and MSC Southeast.
But it wasn't a battle between the schools. Instead, the teams combined Saint Mary's business and marketing majors with MSC Southeast's Prototype Engineering and CNC/Machine Tool students, leveraging the talents and skills the students are learning in college.
"Our students can learn so much from these partnerships, as they combine their business and engineering skills to design and develop prototypes of potential new products," commented Christine Beech, executive director of the Kabara Institute for Entrepreneurial Studies and an assistant professor of business at Saint Mary's University.
The teams were given one month to work on their co-creations. On April 5, they met up at Miller Ingenuity's Creation Station to pitch their ideas to local industry representatives.
New products begin with a problem that needs solving. Team Snap Shoes, Team Fin Flick, and Team LAZ Cup took turns defining problems and pitching their imaginative solutions.
How about too many shoes cluttering your closet? Team Snap Shoes conceived of a shoe with replaceable soles. One shoe + a variety of soles for different purposes = a solution for closet clutter and the expense of buying different shoes.
If you've ever been snorkeling or scuba diving, you know how hard it is to walk while wearing flippers. Team Fin-Flick designed a flipper with an adjustable dial that rotates the front of the flipper up and off the ground, allowing for a more natural gait.
Finally, who hasn't spilled a tall water bottle or cup of coffee in their car because the cup holders aren't deep enough? Team LAZ Cup came up with a solution: a cup adapter that fits into the cup holder and secures taller beverages.
"It's wonderful to see our students put their prototyping and CNC skills into a practical application," Travis Thul, dean of Trade and Technology at MSC Southeast, said. "This project is a perfect opportunity for them to see how these competencies are used in a business and manufacturing setting."
Beech was also pleased about the collaboration. "We are excited to see cross disciplinary students coming together in a spirit of entrepreneurship and problem solving," she said.
The Winona Student Start Up was made possible by the Kabara Institute for Entrepreneurial Studies at Saint Mary's University, Miller Ingenuity, The Garage Cowork Space, Winona State University, and Minnesota State College Southeast.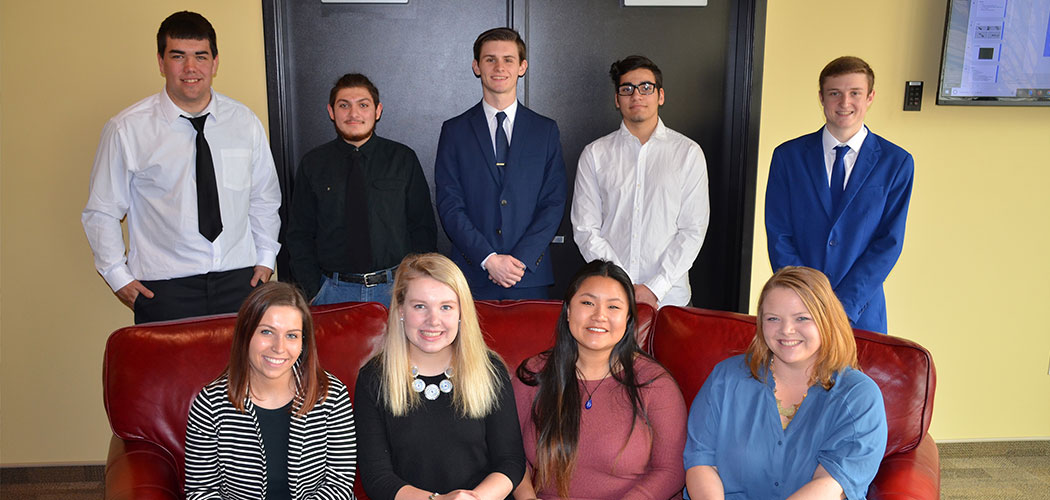 Above photo caption: Lily Figel presents.