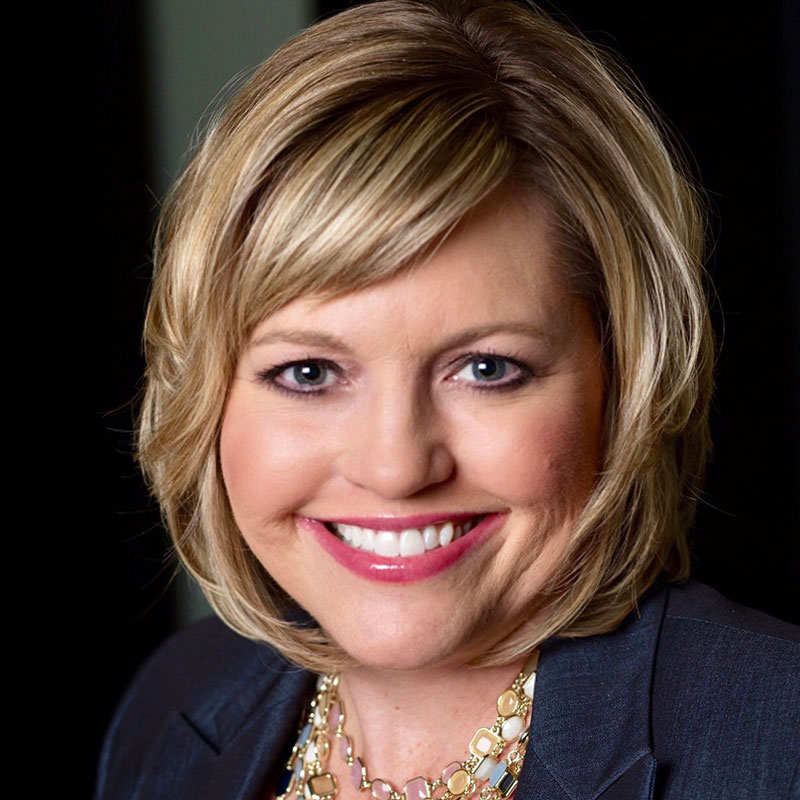 MINNEAPOLIS, Minn. — Michelle Wieser, Ph.D., has been selected as the new dean of the School of Business and Technology at Saint Mary's University of Minnesota.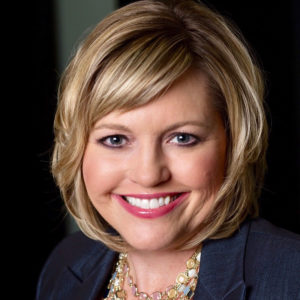 Dr. Wieser brings to her role a breadth of academic and industry experience. Most recently, she was interim dean of the School of Business at St. Catherine University in St. Paul, Minn., where she led all undergraduate and graduate programs and certificates within the school, providing strategic leadership over the portfolio of programs to ensure academic excellence and sustained success and growth.
"We are very pleased to have hired Dr. Wieser to be the next dean of our School of Business and Technology," said Father Burns, IVD, Ph.D., president of Saint Mary's. "Dr. Wieser brings with her deep knowledge of leadership, clear insight into areas for growth and development, and a realized commitment to our Catholic tradition and Lasallian charism. We are confident in her ability to create an even stronger academic and professional profile for our school."
Prior to assuming the interim dean role at St. Catherine University, Dr. Wieser served as associate dean of graduate programs, leading the MBA and the master of arts in leadership programs, as well as overseeing new graduate program development. As a faculty member, Dr. Wieser has taught marketing management and the strategic capstone within the MBA program. She was awarded the St. Catherine University Carol Easley Denny award for excellence in scholarship in 2016.
Before joining St. Catherine University, Dr. Wieser was the director of the Graduate Business Career Center with the University of Minnesota's Carlson School of Management, and she served in a variety of career development roles with the Olin Business School at Washington University in St. Louis. Prior to beginning her academic career, she spent several years in marketing, consulting, and recruiting as vice president for brand management executive recruiting at the O'Connell Group Executive Search; a management consultant with Ernst & Young (EY); a marketer with Nestlé Purina (formerly Ralston Purina); and a sales representative with General Mills.
"Business and technology can have an immediate and long-lasting impact on shaping the greater good, and I am looking forward to being part of Saint Mary's efforts in this area," Dr. Wieser said. "During all of my interactions with Saint Mary's staff and faculty, I was struck by how forward-thinking the university is and how committed it is to trying to anticipate what learners will need to be successful."
Dr. Wieser received her Ph.D. in organizational leadership, policy, and development from the University of Minnesota, an MBA in marketing from Washington University in St. Louis, and a bachelor of journalism degree from the University of Missouri. Her ongoing research focuses on the experience and outcomes of MBA graduates across the globe with a particular focus on career success and satisfaction by gender. Findings from one of her recent studies were published in The Wall Street Journal, Financial Times, and other industry publications.
Throughout her career, Dr. Wieser has been a leader within many professional and community organizations. She has served on the board of the MBA Career Services and Employer Alliance, the Forté Foundation, and Minnesota Women in Marketing and Communications. She is an active member of the National Association of Women MBAs, Women's Health TRUST, Network of Executive Women, National Speakers Association, and the Minnesota Interactive Marketing Association.
Dr. Wieser was a 2016 finalist for TeamWomen MN's Wavemaker award. She was named as a 2018 Women in Business honoree from the Minneapolis-St. Paul Business Journal. Recently, Dr. Wieser was named as an "academic in residence" for the Forté Foundation to advance research on the outcomes of the MBA. She has also served as a mentor with Menttium and actively mentors and coaches many students and professionals as they advance their careers. Dr. Wieser is co-president of the Eagle Heights Spanish Immersion Parent-Teacher Organization and an active volunteer with Girl Scouts River Valleys.