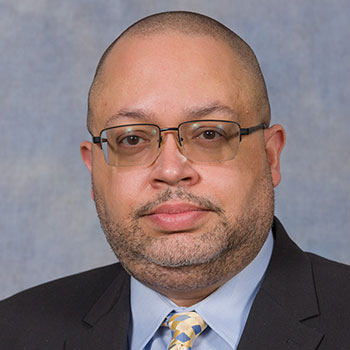 WINONA/MINNEAPOLIS, Minn. — Saint Mary's University of Minnesota — in its ongoing focus to advance diversity and inclusivity initiatives across the university — has appointed Leon Dixon, MBA, as vice president for inclusion and human dignity.
Dixon — who begins June 1 — will assist with establishing an innovative culture of diversity, inclusion, and engagement within the Lasallian Catholic tradition. He is charged with engaging faculty, staff, and students in building a welcoming culture of hospitality, and he will collaborate across the university in creating, implementing, and monitoring programs to support this strategic initiative.
"This position supports and reaffirms that Saint Mary's honors and respects the human dignity of all individuals, and we welcome Mr. Dixon to our community," said Father James P. Burns, IVD, Ph.D. "He brings to us a rich understanding and thick, textured discourse in the diversity, inclusion and human dignity space, as a man of deep faith and compassionate understanding."
Dixon brings extensive leadership experience providing guidance and coordination of efforts to build more inclusive cultures, where people from all backgrounds thrive. Most recently, Dixon served as director of mission integration for inclusive excellence in the office of equity and success at Mount St. Mary's University. Before Mount St. Mary's, he held various leadership positions at the Archdiocese of Detroit, Kingdom Visions Human Services, and Detroit Cristo Rey High School. Dixon is a veteran of the U.S. Army and holds a B.S. in Management and an MBA from the University of Phoenix.
"What I have to offer is what Saint Mary's is seeking, which is an approach to inclusion through the lens of Catholic Social Teaching," Dixon said. "The opportunity to document and support what diversity, equity, and inclusion can be at a Lasallian Catholic institution is enticing as is the ability to walk with students through complex issues and trying times. The dignity of each person is at the core of my work and is the vision Saint Mary's has set for the position."