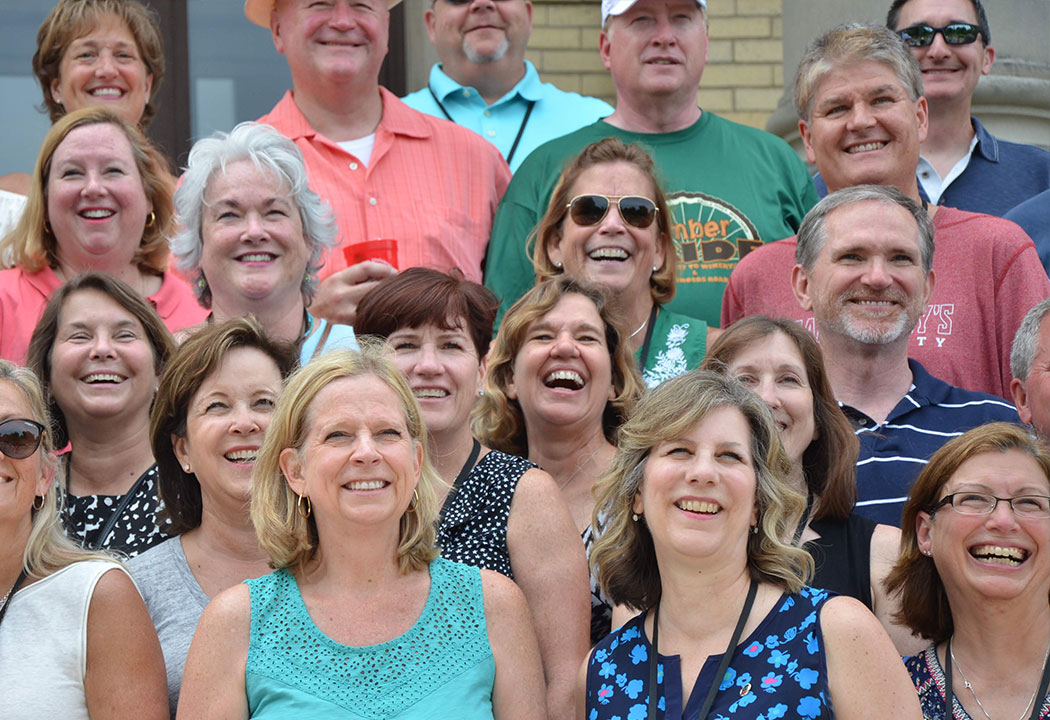 More than 400 alumni from class years spanning 1953 to 2013 gathered on the Saint Mary's University Winona Campus for Reunion Weekend 2018. Alumni of all ages met June 22-24 to greet old friends, reminisce, and reconnect with Saint Mary's.
The weekend was full of events including boat rides, painting, golf, campus tours, music, a picnic, a run through the bluffs, and an awards presentation. Several class-specific gatherings took place on and off campus.
On Friday, June 23, the class of 1968 celebrated its 50th anniversary with a special dinner. They also held a meaningful outdoor ceremony honoring veterans, where many class members shared their personal experiences.
The class of 1963 presented a class gift of $61,845 to the university in honor of their 55th anniversary.
A highlight of the weekend included the alumni award presentations on Saturday, June 24. This year's alumni award recipients included:
Dr. Bobbie (Smith) Gostout CST'78, '83 ‒ Distinguished Alumna Award

Sarah (Bellingham) Laitinen '07 ‒ Lasallian Service Award

Judy (Mullins) Lucas '83

‒

Alumni Appreciation Award

Ania McNamara '11 ‒ Outstanding Young Alumna Award
Saint Mary's is grateful for its alumni and the experiences shared together throughout the years. Thank you to all who participated in Reunion Weekend 2018. See you again soon!
See more photos from the weekend.