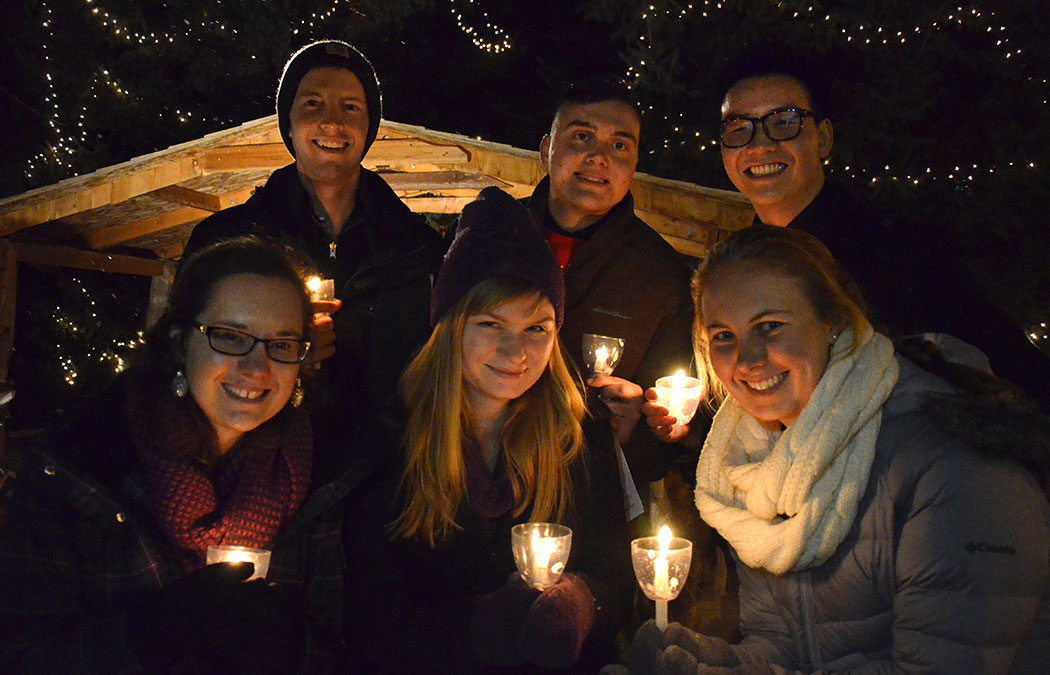 The annual Christmas Light Service is set for 9 p.m. Thursday, Dec. 13, in Saint Thomas More Chapel, followed by the traditional Pre-Finals Breakfast in the dining room.
A wonderful Saint Mary's tradition, the service consists of a community speaker, lessons, carols, and simple theatrical portraits of the Christmas Story.
The service will end with a procession and the lighting of the campus Christmas tree and nativity scene.
After the lighting, typically more than 700 students attend the Pre-Finals Breakfast, which is hosted by the Office of Academic Affairs and Chartwells Food Service. The breakfast is served by faculty and staff from 10 to 11:30 p.m. Aside from the delicious breakfast, Santa will make an appearance, and Christmas caroling is planned.