Access Services, Integratus, and the Center for Excellence in Learning and Teaching (CELT) will welcome Dr. Annika Konrad of Dartmouth College for a virtual talk on Wednesday, March 24, at 12:15 p.m. and a virtual workshop for faculty on Thursday, March 25, at 2 p.m. Both events will be on Zoom, and you can find links and RSVP on the CELT site. The title of her talk will be, "Learning from Stories of Access Fatigue: Building Interdependence into Pedagogical Design."
In our fall survey of students about their learning experiences during the pandemic, our students lauded faculty for finding innovative ways of adapting to their needs. We think the talk will be a valuable resource as we continue the work of building courses and experiences in the Lasallian Catholic tradition that respects the human dignity of all people and meets learners where they are.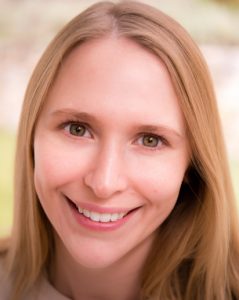 Dr. Konrad's research centers around the question, why is it so hard to communicate about disability? She explores this question at the intersections of Disability Studies and Rhetorical Studies, examining how access is a fundamentally rhetorical phenomenon that we all unknowingly participate in. Dr. Konrad teaches writing courses on rhetoric of disability and accessibility at Dartmouth College, where she is a senior lecturer in the Institute for Writing and Rhetoric. Her article, "Access Fatigue: The Rhetorical Work of Disability in Everyday Life," was recently published in College English. She has published other work on rhetoric, disability, and writing in Composition Forum, Business and Professional Communication Quarterly, and Reflections.
You can RSVP for the talk via the CELT site and add the event to your Google Calendar. You can RSVP for the workshop (though we have more limited availability to permit workshopping) via the CELT site and add the event to your Google Calendar.
"Learning from Stories of Access Fatigue: Building Interdependence into Pedagogical Design"
12:15 to 1:15 p.m., Wednesday, March 24
The COVID-19 pandemic has drawn attention to the realities of inaccessibility. As the abrupt shift to remote work and schooling has forced people to operate under conditions of precarity, the problem of inaccessibility — of one's needs not being met — has become palpable for many. People with disabilities have always operated under inaccessible conditions and yet, it remains uncommon to encounter spaces (virtual or otherwise) where accessibility is a priority.
Universal Design for Learning offers useful strategies for building access into the design of educational spaces and experiences. In this talk, Dr. Konrad will help faculty build access into the design of their educational spaces and experiences by drawing upon firsthand accounts of the daily labor that disabled people have always performed for access. Through an original concept called "access fatigue," developed from life history interviews with people who are blind and visually impaired, Dr. Konrad names the everyday pattern of constantly needing to help others participate in access, a demand that can be so taxing and so relentless that, at times, access is simply not worth the effort. Dr. Konrad will share accounts from study participants who describe years — if not decades — building the courage to advocate for their own access needs, and still, at times, dis-engage out of a need for self-preservation.
By sharing these narratives, Dr. Konrad will help faculty identify pressures we all unknowingly perpetuate that make the pursuit of access fatiguing. As a solution, Dr. Konrad will propose a pedagogy of interdependence and care, which offers a framework for reorienting norms in educational, professional, and public life. Through a pedagogy of interdependence, disabled and non-disabled people alike can uptake and transfer a structure of habit for access.
Workshop: "Building a Pedagogy of Interdependence and Care in Higher Education"
2 to 3:30 p.m., Thursday, March 25
In this workshop, Dr. Konrad will work with participants to build a pedagogy of interdependence in higher education. Examining scenarios drawn from Dr. Konrad's research on the rhetorical experiences of people who are blind and visually impaired, participants will work to identify common barriers to communicating about access in higher education (what Dr. Konrad refers to as "normative commonplaces") and identify habits they can adopt to prevent such barriers. Participants will learn how to apply these habits to their own curriculum, looking for normative commonplaces embedded within their own disciplines and teaching contexts.
Thank you for considering attending, and we look forward to working with you before and after the talk to enhance access for all our students. If you have any questions, contact CELT@smumn.edu.