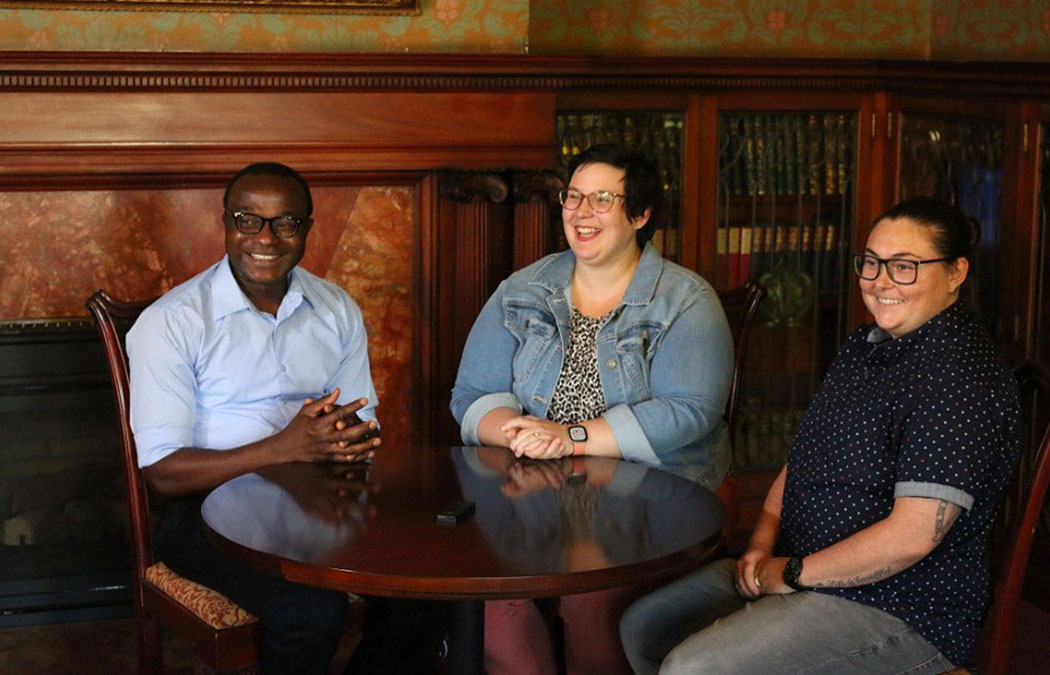 Since the start of 2021, Saint Mary's has partnered with Credly, an industry leader in digital credentials, to issue over 1,000 badges to students in the School of Business and Technology, tied to in-demand skills in accounting, artificial intelligence, business analytics, healthcare analytics, human resource management, finance, project management, geographic information science and data engineering.
Over 750 credentials have been accepted and shared throughout professional and social media networks in the School of Business and Technology so far!
These credentials have become valuable additions to our students' professional portfolios:
Shauna Spencer, a current business intelligence and data analytics master's student, was actually pursued and landed a job as a senior business analyst for Renewal by Anderson because of the badges she shared on LinkedIn. As she explains, "I know how much Saint Mary's has changed my life by being a program that works towards my needs."
Jonathan Bruesch, a recent business intelligence and data analytics grad, said that he was getting his master's and trying to transition into business analytics from another field. Once the badges came out, he shared them all on LinkedIn and even crafted much of his LinkedIn content to showcase them. Bruesch shared that the badges clearly showed prospective employers how job ready he was and he landed a job that he loves at Vanco because of them.
Marissa Allshouse, a current student in the project management master's program, shared that it was because of the badging that coworkers of hers at Capital One noticed on LinkedIn that she was taking project management courses and made her aware of a fellowship opportunity within her organization that her coursework at Saint Mary's was eligible for.
Akeem Afolabi, a current project management student, is using the badges to look for new opportunities. He shared that Best Buy reached out to him proactively in response to seeing his badges and resume up on LinkedIn and that he has received several additional interview requests after sharing his whole set of badges shortly thereafter. He is excited by how the badges have helped him to be seen and stand out in a highly competitive job market.
Building on the strength of its existing portfolio, the School of Business and Technology is proud to announce the launch of four additional micros-credentials beginning in summer term 2, tied to in-demand skills in the field of project management:
PRM 612: Project Leadership Team and Stakeholder Management
PRM 615: Project Procurement Management
PRM 616: Project Cost and Performance Management
PRM 620: Agile Projects
We will automatically be issuing badges to students who have successfully completed badged courses beginning in fall 2020 up to the present summer term 2. If students have successfully completed a badged course prior to fall 2020 and would like to receive the corresponding badge(s), we ask that they complete this request form.
Saint Mary's is thrilled by the energy and enthusiasm students have shown regarding badges and micro-credentials. We look forward to continuing the work to identify and recognize skills-based achievement across the university, helping to ensure that our students are among the most well-prepared to meet the challenges of tomorrow.
To learn more about digital badges and micro-credentials at Saint Mary's, visit smumn.edu/badges.