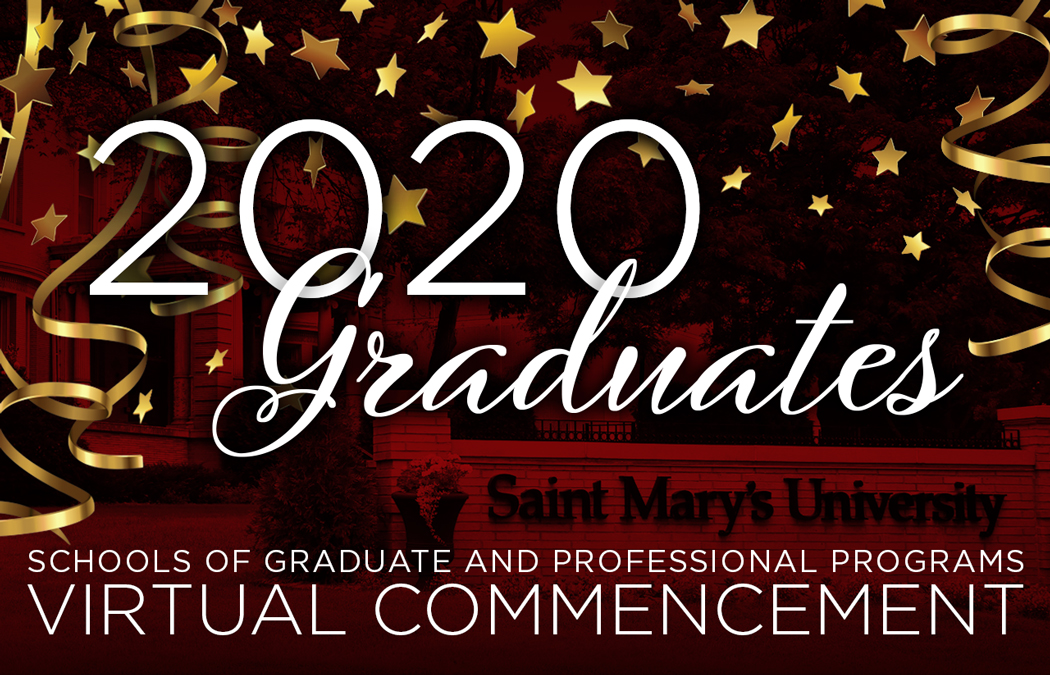 Saint Mary's University is proud to honor this spring's graduates from our Schools of Graduate and Professional Programs with a virtual commencement ceremony Saturday, Jan. 23, at 7 p.m.
We invite our adult learners, their families, friends, and supporters to take part in this celebratory program at smumn.edu/commencement2020.
In addition to showcasing our graduates, the program will feature special faculty accolades and advice, student speakers, and academic awards.
Despite the challenges of this time, we want our graduates to remember their ability to adapt, persevere, and succeed, despite circumstances beyond their control, will continue to serve them in the weeks, months, and years ahead. We're incredibly proud of their strength and perseverance.