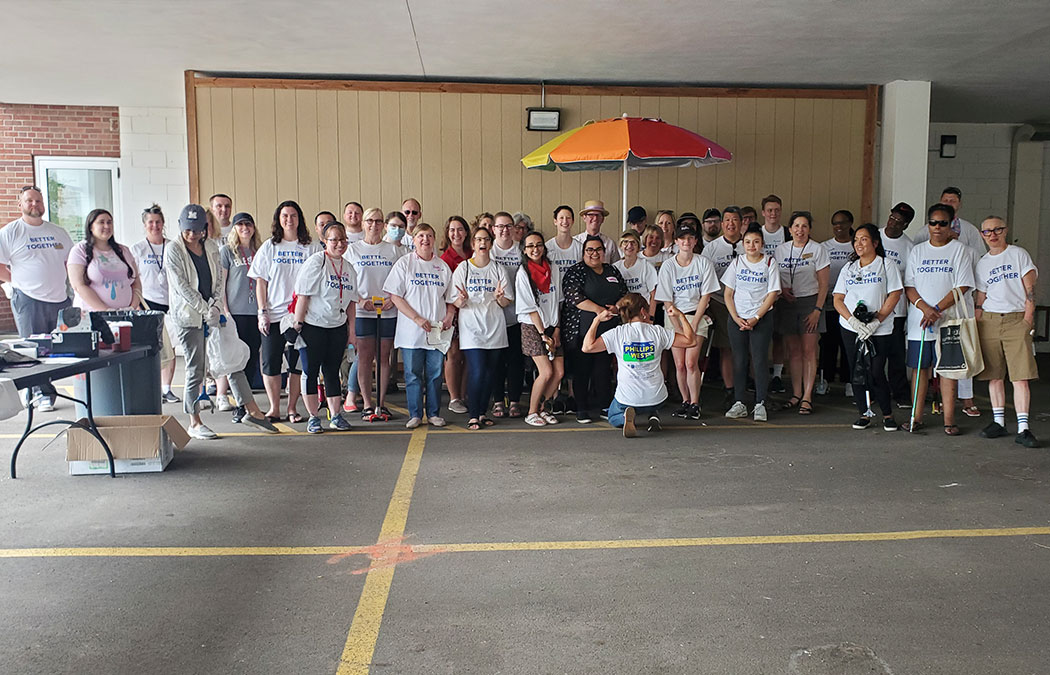 On June 17, I was pleased to participate in the We Love Phillips West neighborhood community cleanup. I joined about 30 other staff and community members of our Twin Cities Campus to invest in Phillips West.
After breaking up into small groups and following maps to designated territories, we picked up trash, bottles, a few chicken bones, and even some coins. My small group filled our bags before returning to campus, enjoying the warm summer day to boot. The appreciation we heard from community members was striking; from people honking their horns and hanging out their car window to shout thank you, cyclists shouting praise, to neighbors on their porch conveying their enthusiasm.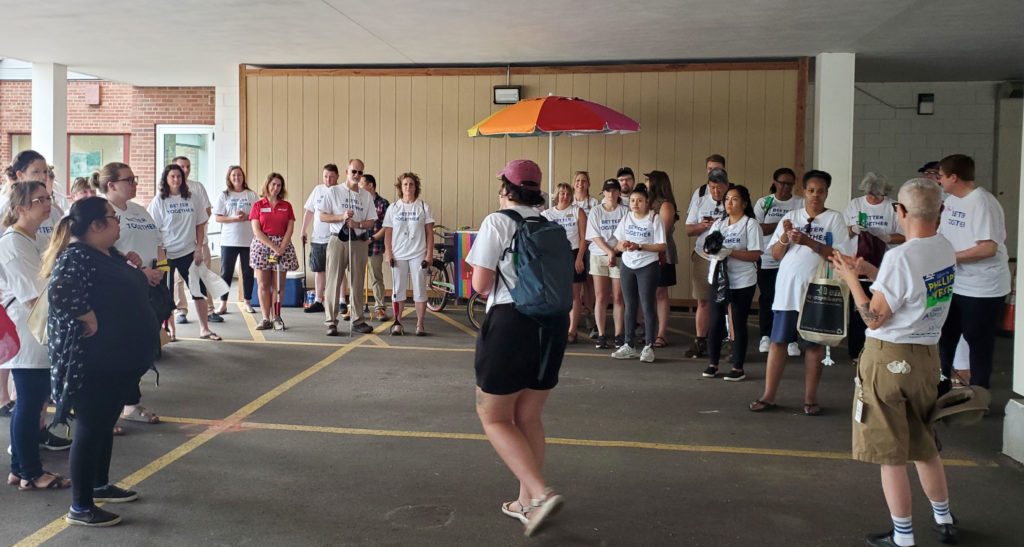 Staff participating were treated with swag such as shirts, mementos from the sponsors of Saint Mary's and Ebenezer, and frozen treats. Not only did we invest in the community, we also got to meet up with staff new and old outside our own work groups and departments. As I cross my nine year employment anniversary, I'm excited to see our Twin Cities Campus continue outreach to be both in and of the community, continuing in our traditions such as Christmas caroling to the surrounding retirement communities and National Night Out.
My Lasallian education and the Lasallian Honors program at Saint Mary's emphasized our values of servant leadership. It warms my heart to have the opportunity to continue our mission both in the classroom and as employees. Thank you to Mira Klein, organizational development director of Phillips West Neighborhood Organization, our neighbors at Ebenezer, and our administration, including both Gena Bilden and Daniela Guillen for their coordination.